Customization - Orthopaedic insoles
---
Certified materials and large hardness scale.
A good example of customized production is the production of Orthopaedic insoles or foot orthotics. Indeed, these are products adapted to the morphology of the patients and the pathology to be treated.
Currently, most insoles available on the market adopt traditional and often artisanal manufacturing methods. This is a tedious and expensive process.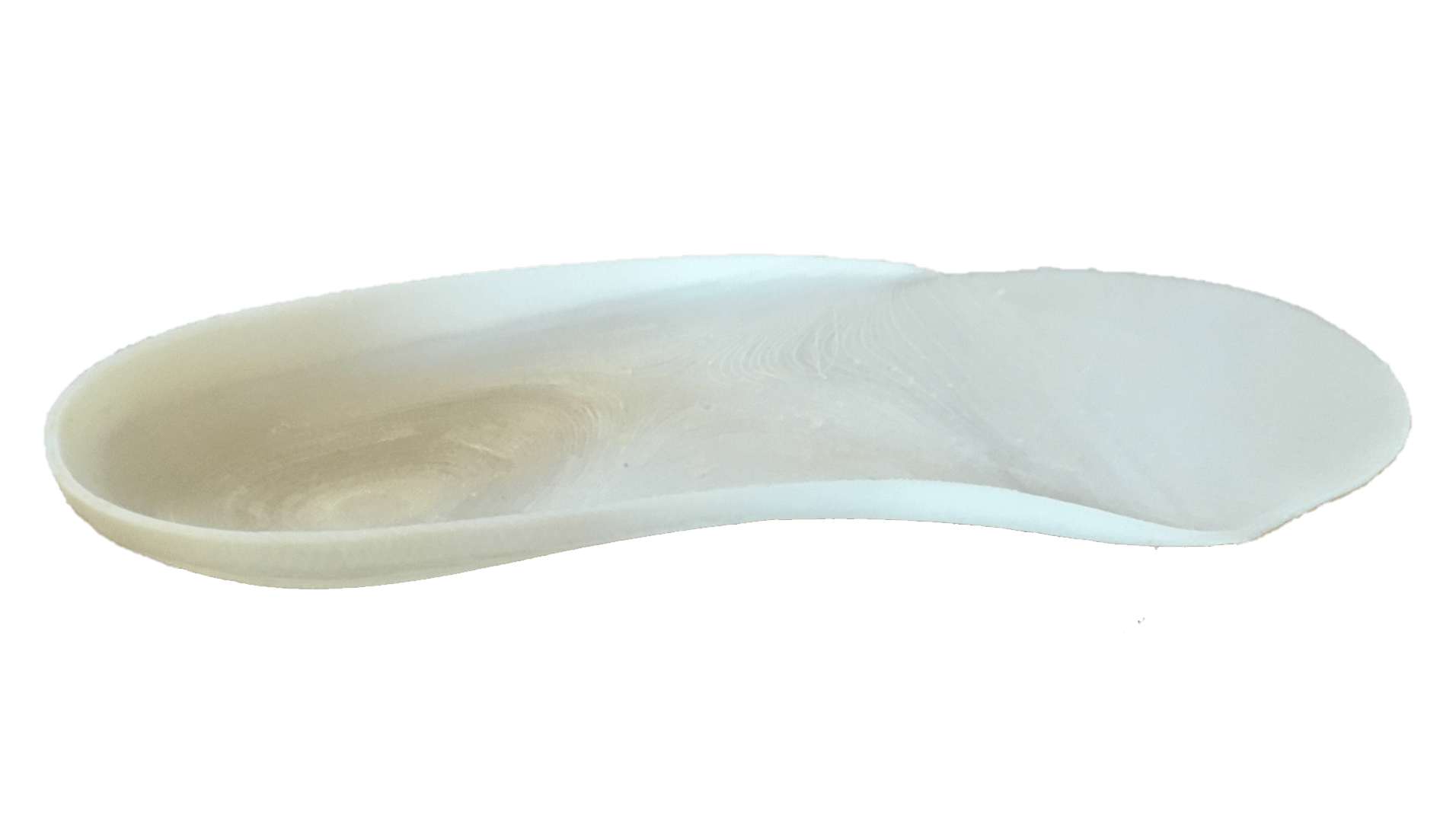 3D printing can relieve the manufacturing process by taking digital prints and the insoles can go into stand-alone production using Pam 3D printers. The healthcare professional no longer needs to cut his foam by hand.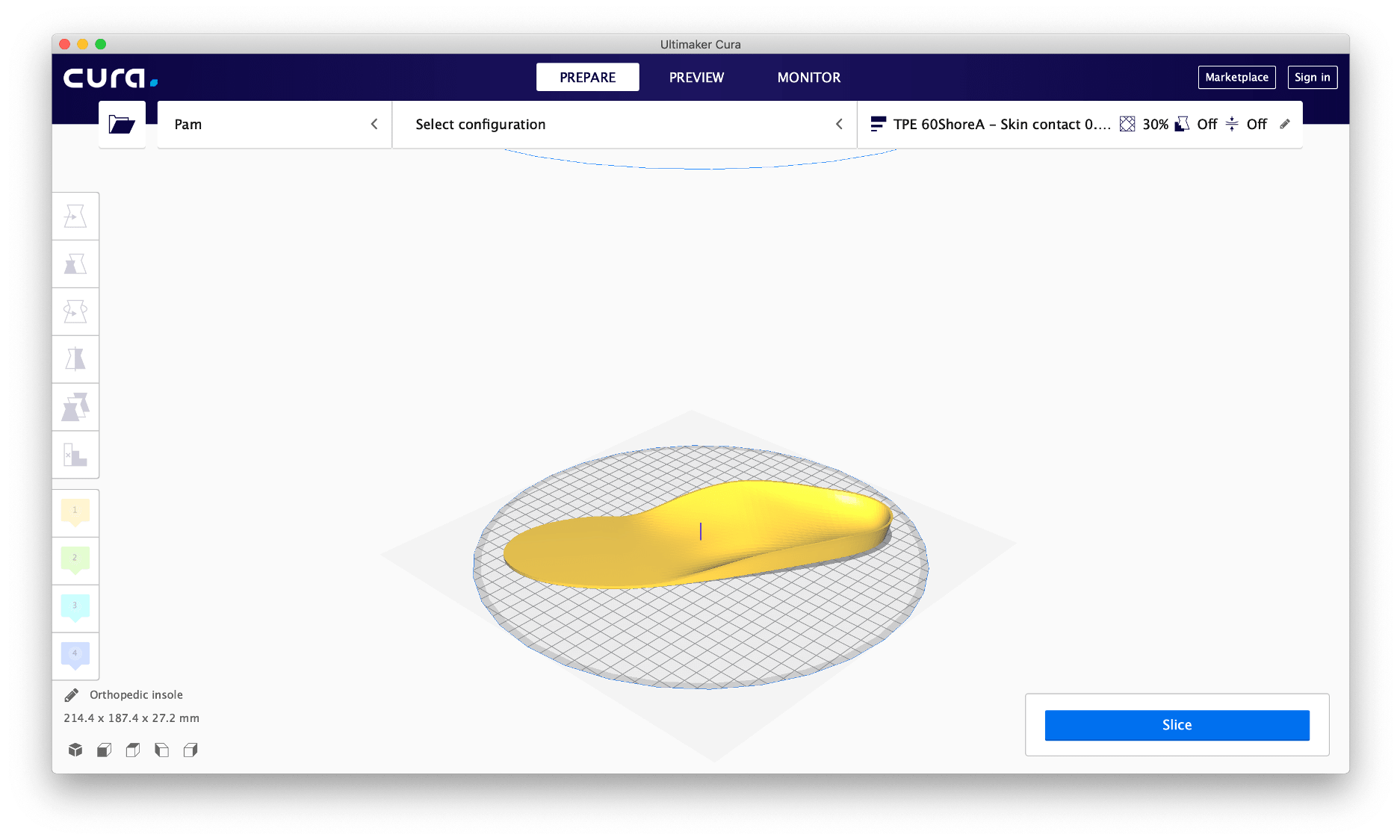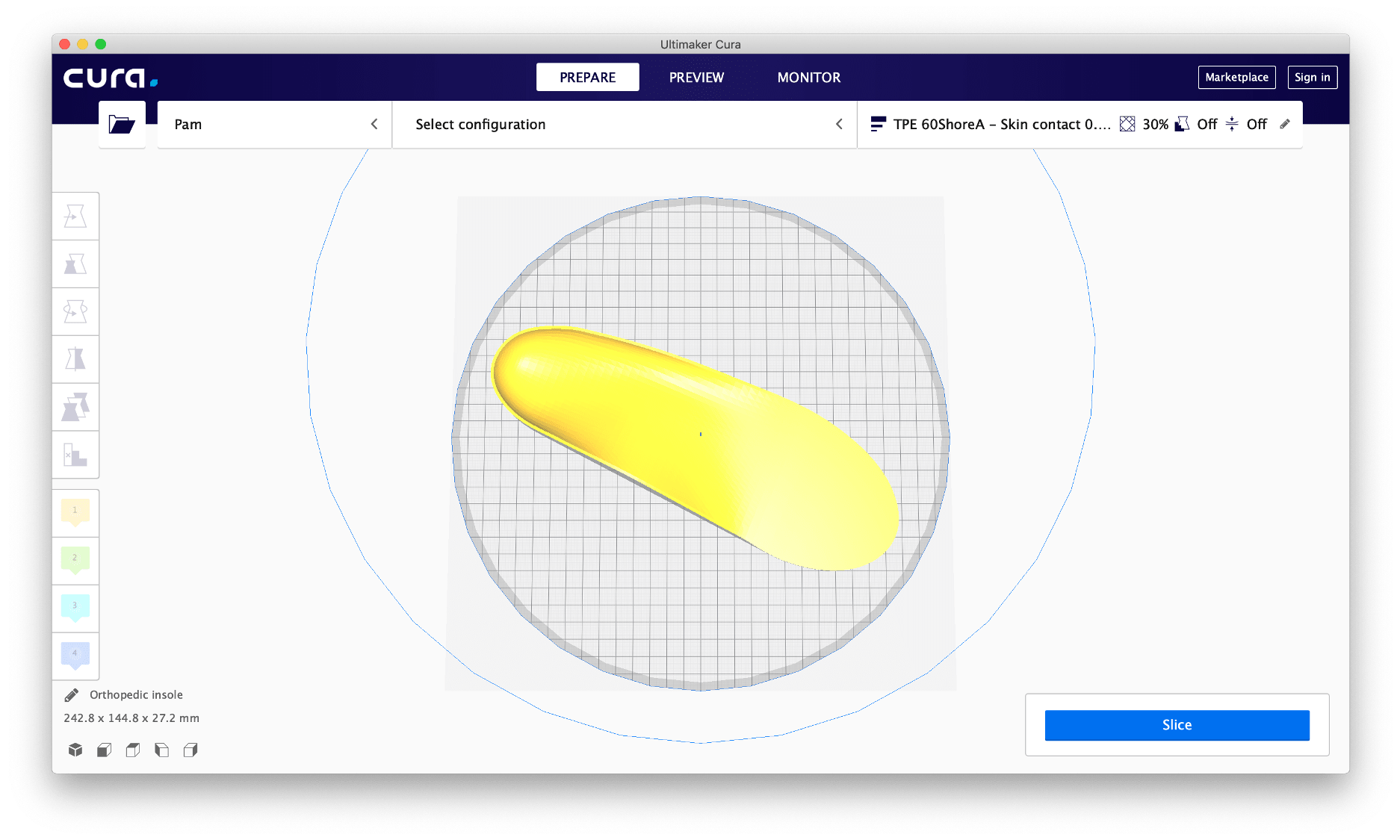 Slicing & 3D printing configuration: Orthopaedic insole.
Thanks to an adapted 3D modelling, it will be possible to vary the structure density in the insole and thus vary the holding, rebound and absorption properties.

Pam 3D printers that can transform a range of skin contact thermoplastic elastomers with no hardness limit make them good candidates to meet the needs of chiropodists and podiatrists.


The orthopaedic insole — here in a scaled-down version — demonstrates capabilities of Pam 3D printers for producing personalized goods for individuals.
With its unequalled capabilities in treating elastomers, New Pam Series P can produce such parts with real hardness properties exploitable by professionals.

Printing Time: 4 hours 41 minutes;
Material Cost: $ 2,28
Let's dive into the possibilities offered by PAM
---
From pellets to object, PAM technology offers the most direct process to high performances end-parts.
Metals Ceramics Commodity Elastomers Performance High Performance.