Medium batch - Hose clamp – ABS
---
Injection moulding vs Pam technology.
Dematerialize warehouses by manufacturing spare parts with commodity material at competitive price with 3D printers allowing on demand and local production: this is possible with Pam technology.
This study is based on the comparative analysis of a re-production of a part for a spare parts application.
The objective was to compare the different cost structures of two production methods: 3D printing with a Pam system vs. injection molding (requiring mold rework).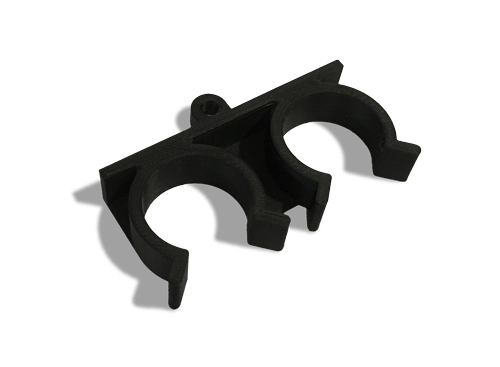 A Ø0.4mm nozzle and a layer height of 0.2 mm was used for this study. 11 parts was produce per 3D printing cycle.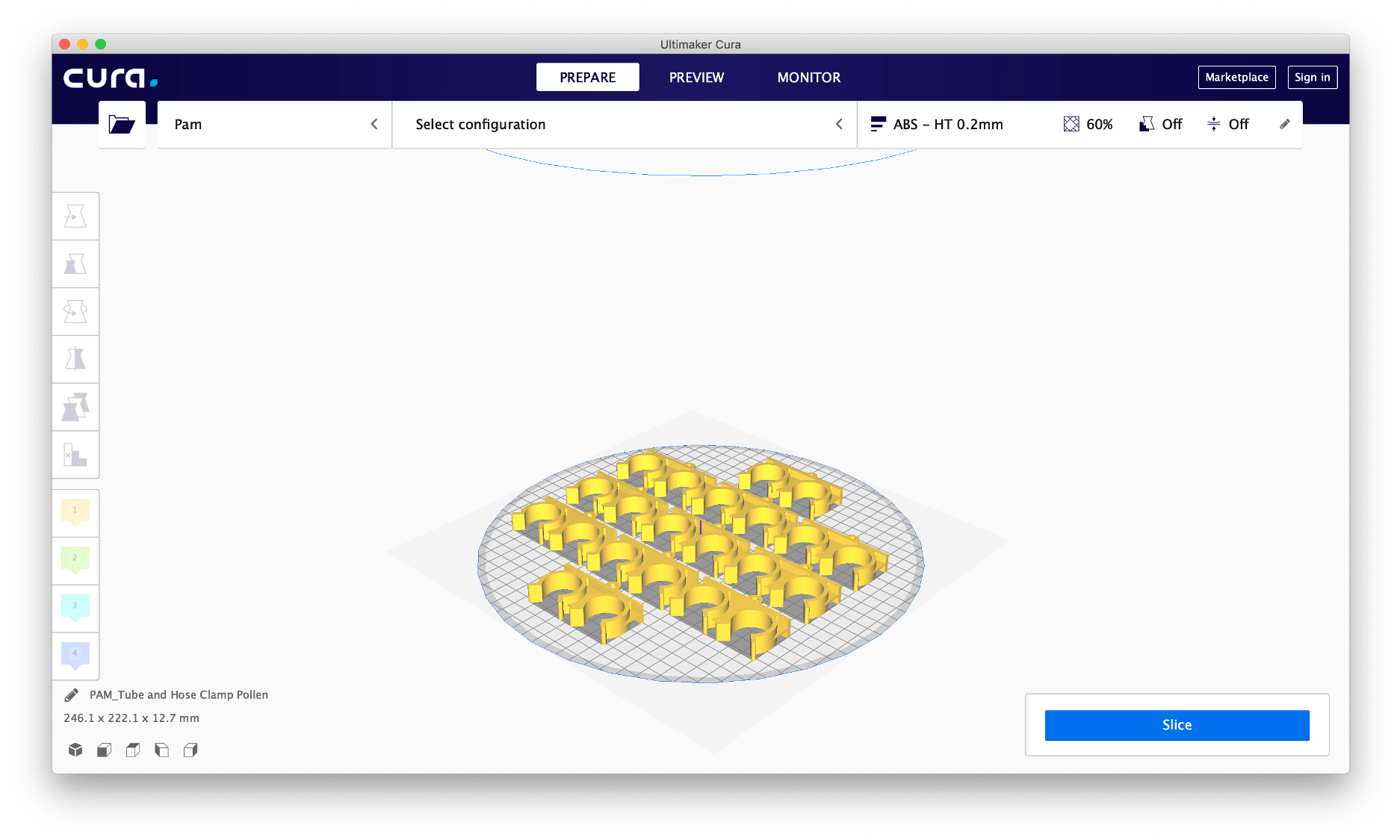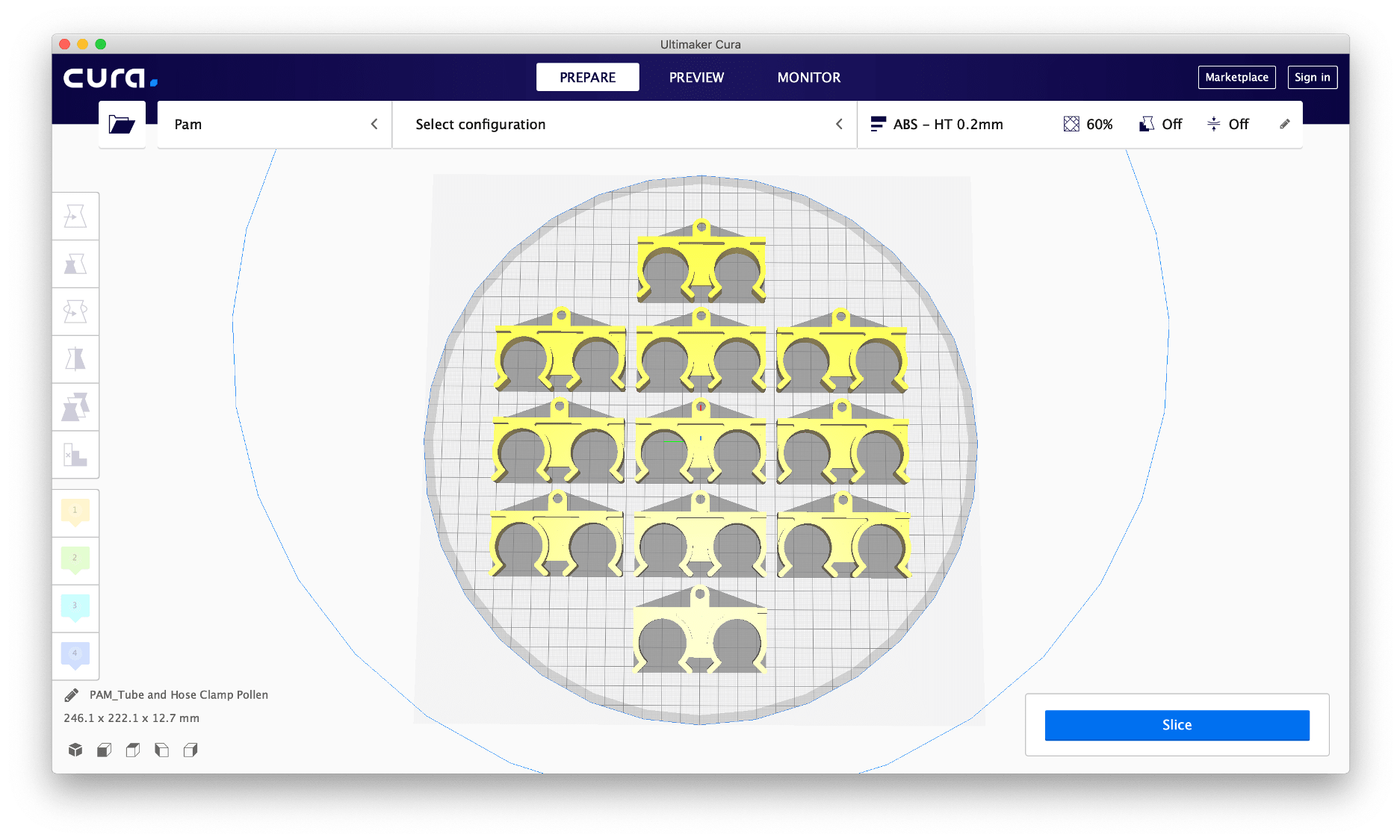 Regarding material cost, Pam technology is using the same material as the injection moulding. A part will have the same material cost on both equipments.
We are considering the following datas:
- Hourly rate: 35 $/hrs;
- Defects rate: 3% for both equipments;
- Effective working time of 10 minutes per cycle with Pam 3D printers;
- Injection moulding is working with one operators per cycle of 8 hours, 3 cycles are made per day.
Number of part
produced
Price per part
with Pam 3D printer
Price per part
with injection molding
100
$ 2.46
$ 98.94
1 000
$ 2.12
$ 10.55
10 000
$ 2.02
$ 2.03
Pushing the barriers of 3D printing to accelerate industrial adoption of the technology through the use of industrial-grade materials pellets.
Let's dive into the possibilities offered by PAM
---
From pellets to object, PAM technology offers the most direct process to high performances end-parts.
Metals Ceramics Commodity Elastomers Performance High Performance.