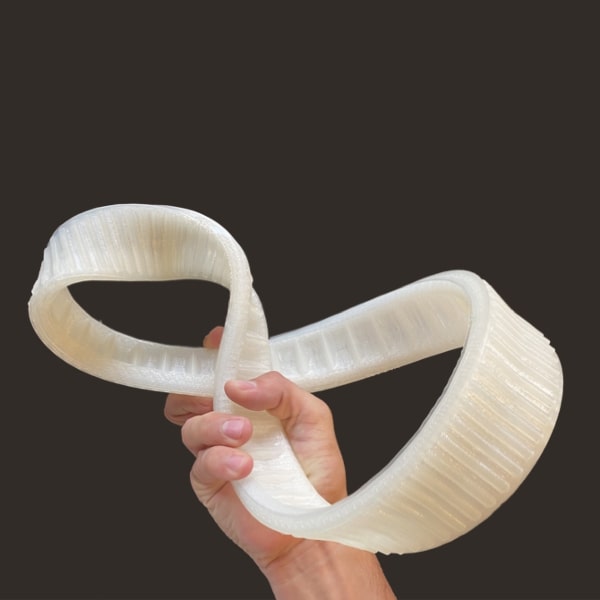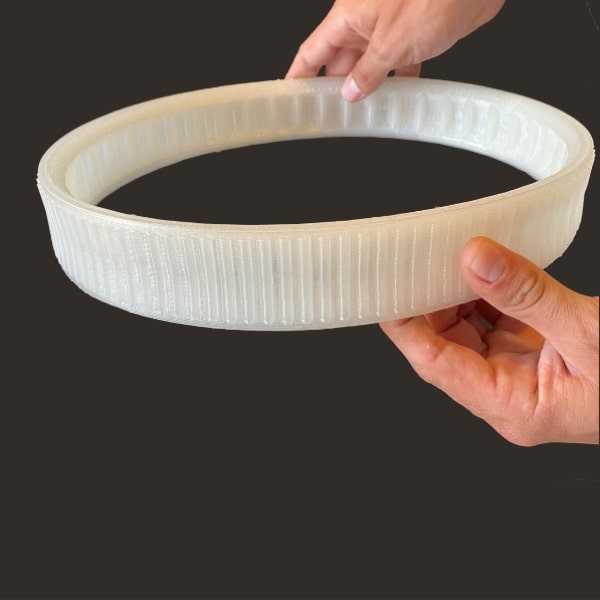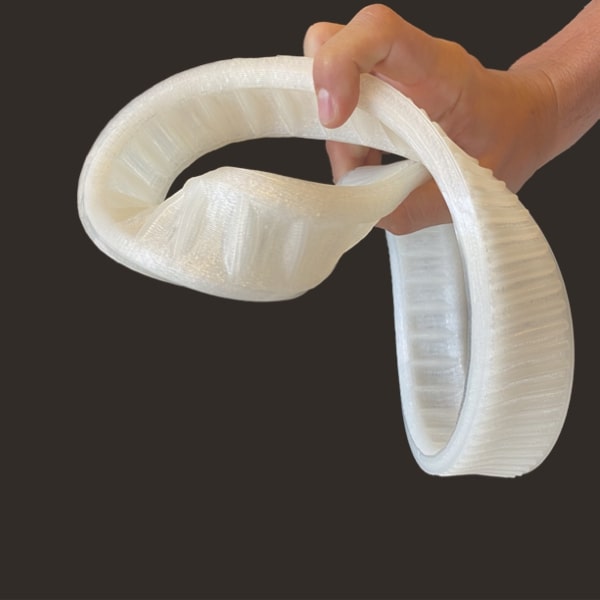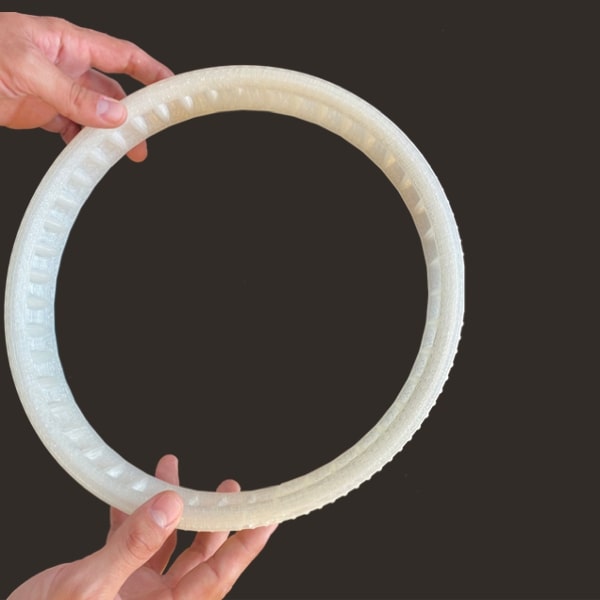 Part presentation
Manufactured with New Pam Series P, this large drive belt has a 28 cm diameter (11 inches) and is made of TPU 33 Shore D. Whether it is intended for prototyping or end use, the characteristics of this product are similar in all aspects to its injection molded counterpart.

The ability to print on-demand TPE products of this kind enables instantaneous maintenance and customization.
Material information
Supplier: BASF
Material: TPU
Grade: Elastollan 1185
Process configuration
3D printer: New Pam Series P
Printing time: 18h 45 mn
Nozzle size: Ø 0.8 mm
Part weight: 114.42 g
Layer height: 0.6 mm
Material cost: € 3.75
Newsletter
sign up for updates
---
We'll never share your email address with anyone.
And you can opt out at any time. We promise.