Assembly tools production
---
Intermediate parts used as assembly tools manufacturing.
Pollen AM was asked by the company E.M.I. Wissler (Etude Moule Injection), a specialist in the injection of thermoplastic materials, to produce intermediate parts used in an assembly tool.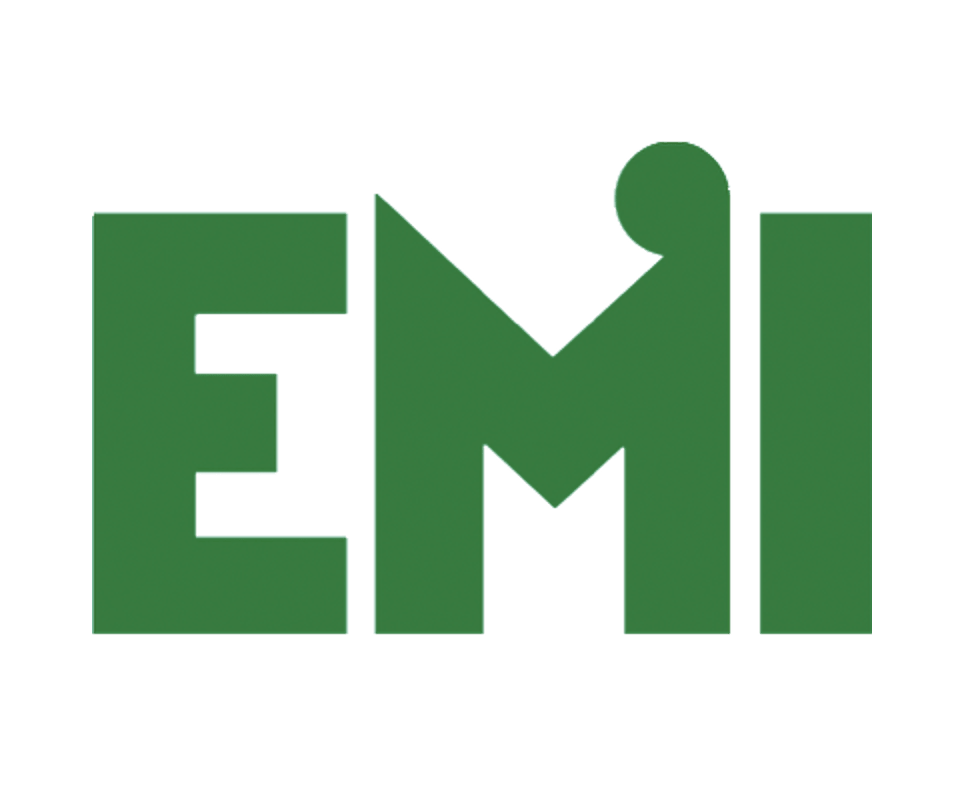 Context:
For its assembly tooling, Emi wanted to make a part that could hold a tube in position without causing the slightest scratch to the part to be assembled. The specifications established hardness between 60 and 80 Sh A with the use of a material compatible with the hygiene standards of an ISO 8 clean room.

After receiving rejections from machinists to produce the parts, E.M.I. Wissler turned to Pollen AM and Pam 3D printers for its ability to process elastomers without hardness limits.

Implementation: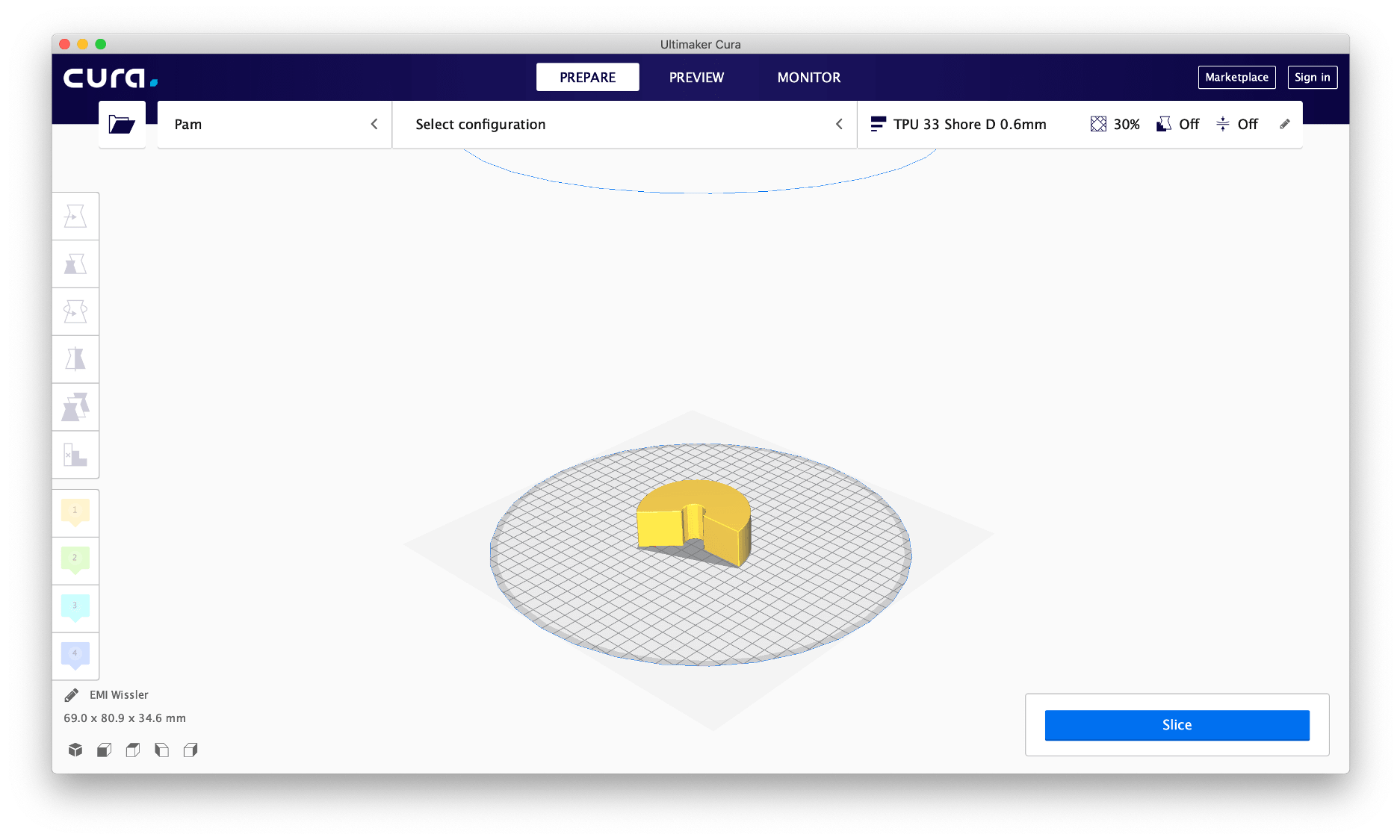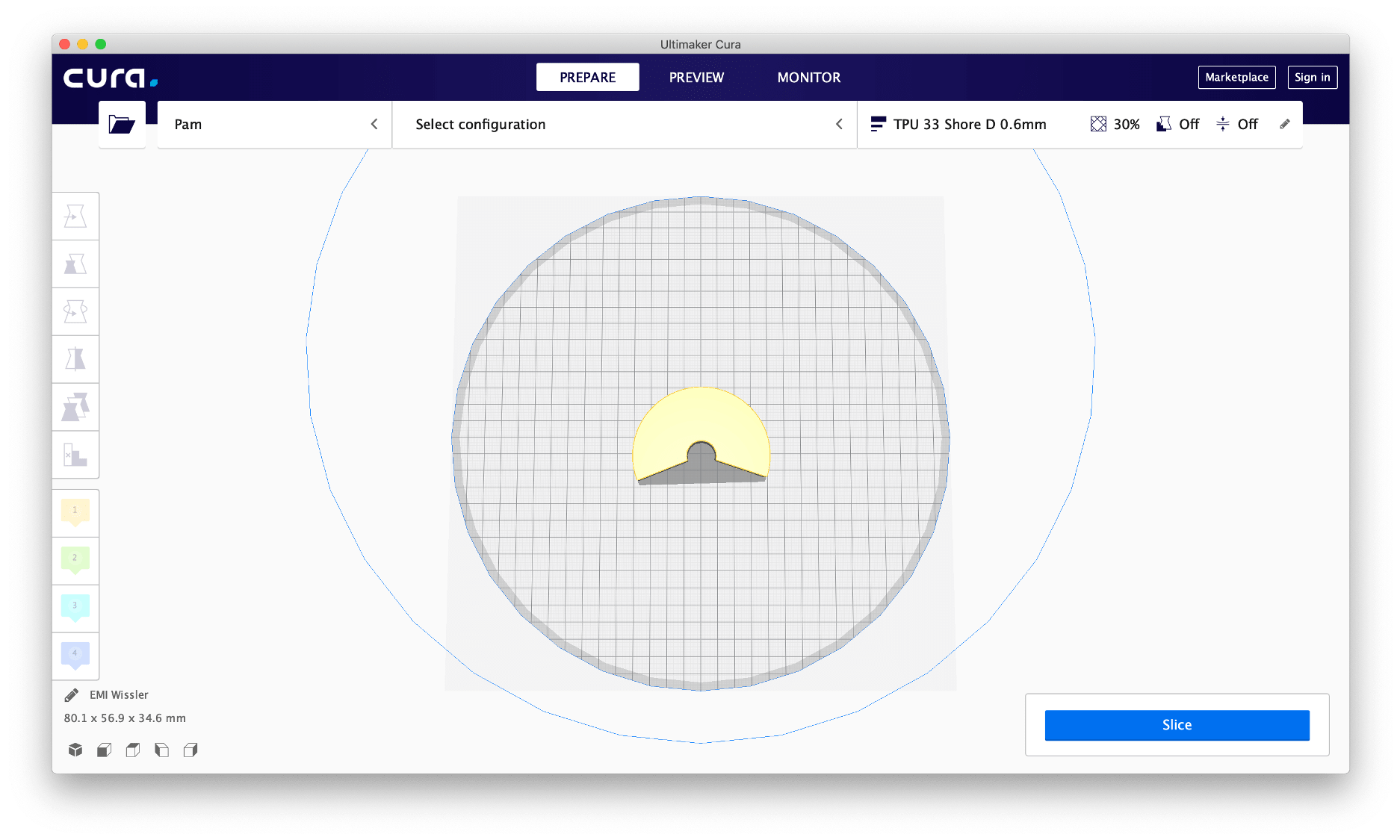 Slicing & 3D printing configuration: EMI Wissler tooling part.
Following receipt of EMI's specifications, a TPU was identified for its compatibility with the criteria required by the ISO 8 standard. As this TPU has a hardness of 33 Shore D, a 40% filling was proposed in order to respect the flexibility of the part while optimizing its printing time and cost.



Presentation of the 3D printed part.
The parts were printed with a 0.8 mm diameter nozzle hole and a 0.6 mm layer height. The 3D printing time was 1 hour 30 minutes per part.
Conclusion:
Pam 3D printers enabled EMI Wissler to produce parts that are perfectly suited to the required function. The ability to use a material that meets the functional and hygienic requirements without having to go through the process of making a mould when no other manufacturer could meet this demand.



Presentation of the assembled tooling. The white element at the center is the 3D printed part in TPU. These illustrations present the makeready function that will be performed by the 3D printed part.
The manufactured parts are operational and will allow the assembly of 200,000 parts per year.
This case highlights the contribution of 3D printing as a support to the industrial tool for the production of custom-made tools. In this context, Pam technology offers the possibility of printing materials that are approved for the part's environment with a print profile that corresponds to the dimensional and production constraints.
What you need to remember:
Time indicator


6 parts made in 2 days.

Cost indicator


Parts at cost of material in pellet
14 €/kg in pellets against 70 €/kg in filaments, i.e. -80 %.

Material indicator


Material that meets the specifications of hardness and requirements of an ISO 8 clean room.
Let's dive into the possibilities offered by PAM
---
From pellets to object, PAM technology offers the most direct process to high performances end-parts.
Metals Ceramics Commodity Elastomers Performance High Performance.