On demand production - Automotive spare parts
---
Industrial grade thermoplastics.
Whether you need a prototype, to verify a design or appearance model, or to produce a part in small or pre-production runs, Pam 3D printers meet this need for local and on-demand production.
After several unsuccessful research on the aftermarket, our customer wished to invite us to model and produce this pair of rear window clips of a vintage car from the 70s.
This pair of left and right clips have also been subject to several improvements and optimizations to overcome the weaknesses of the observed parts.
Only one pair of backplane clips has been produced in the following configuration: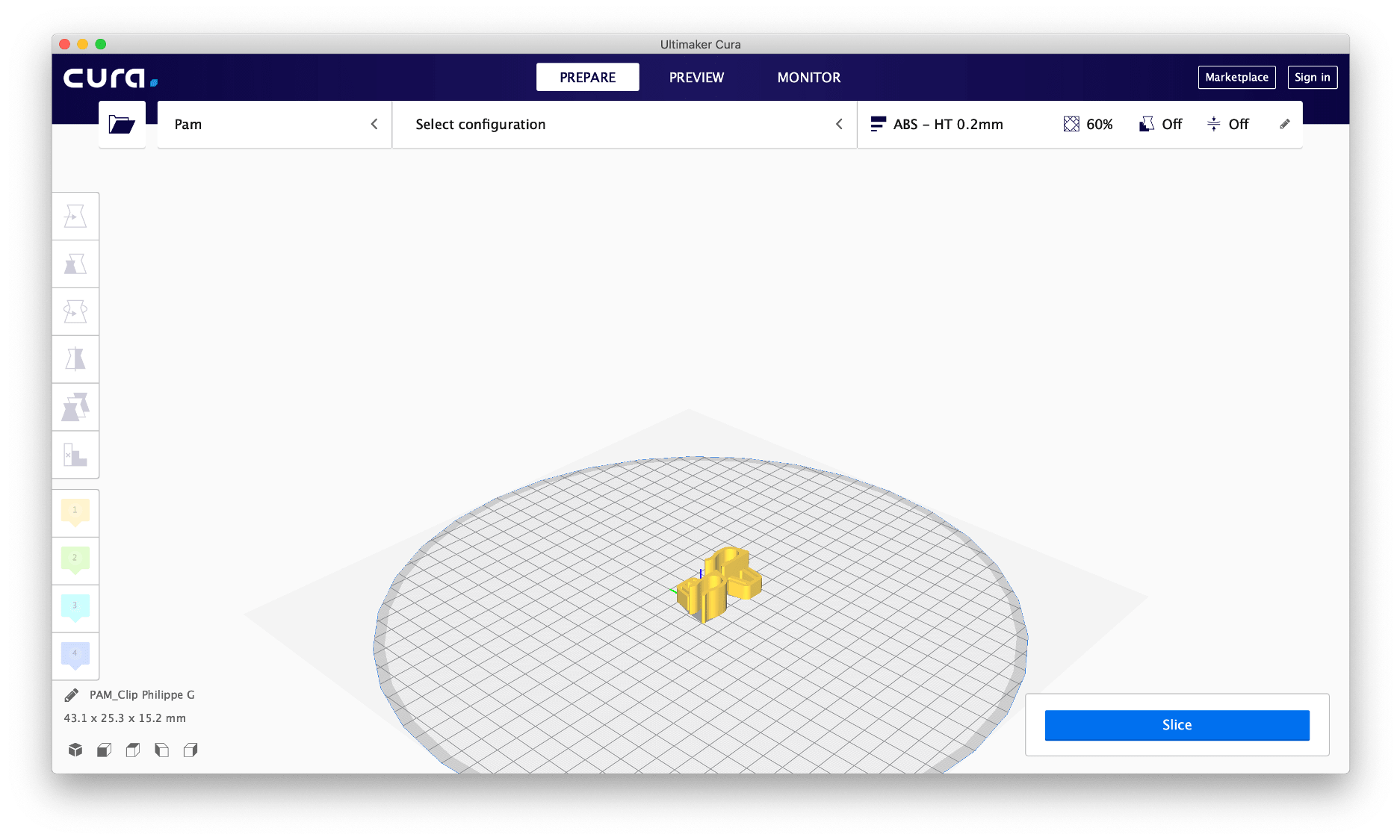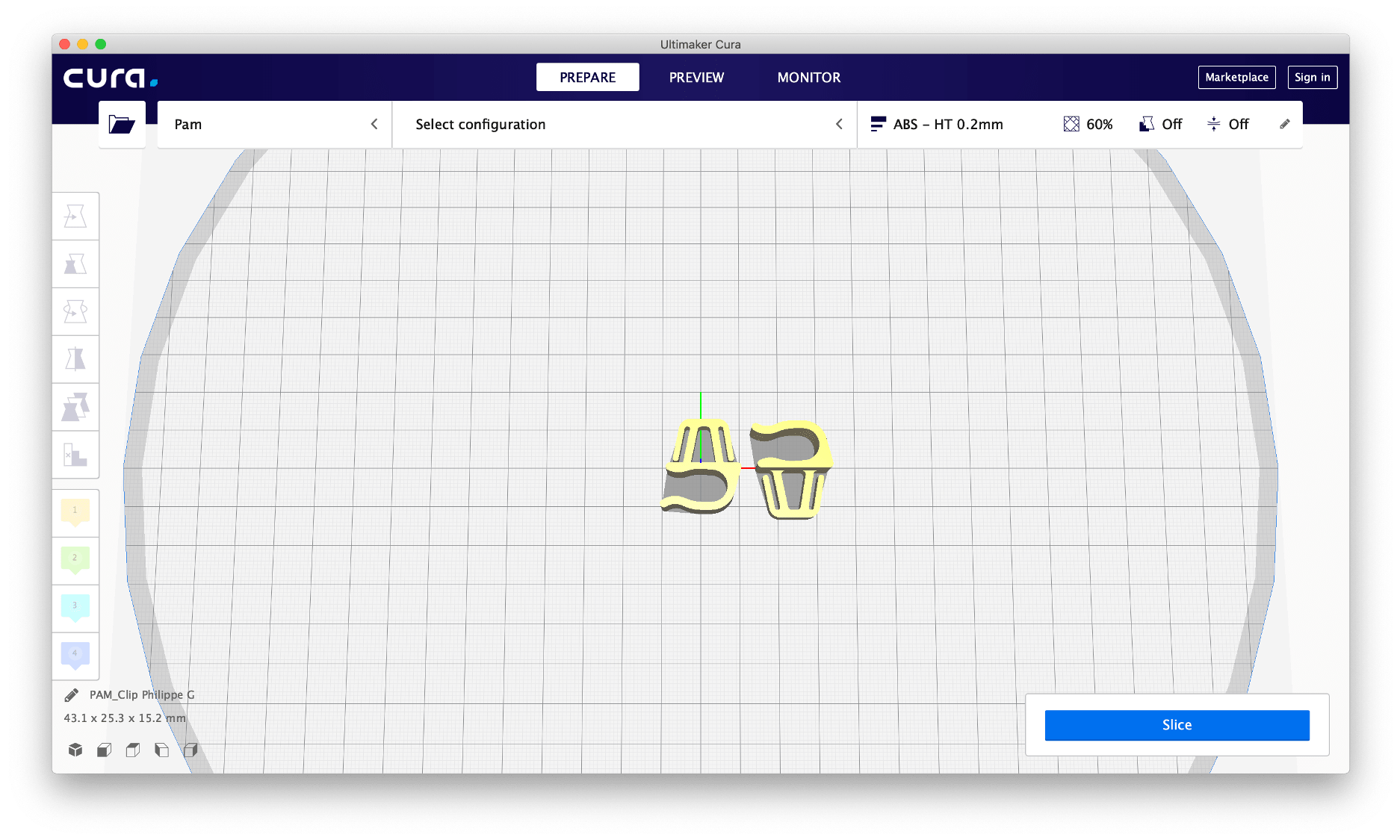 Slicing & 3D printing configuration: pair of clips in the center of building plate.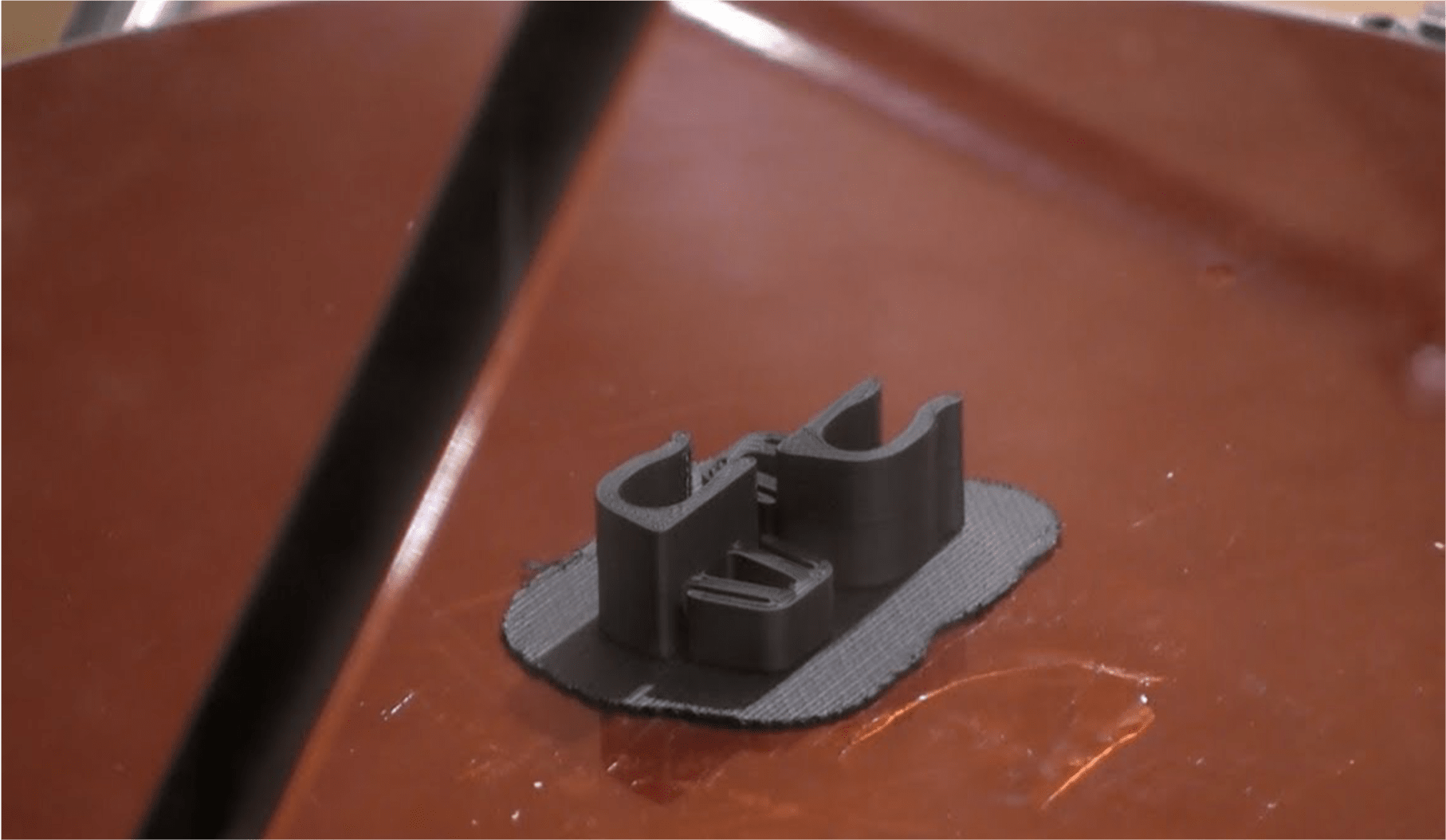 3D printed result
This pair of clips has been printed in ABS with a Ø 0.4 mm nozzle and 0.2 mm layer height of .
The parts are installed on the car since July 2017.

Printing Time: 1 hours 22 minutes;
Material Cost: $ 0,12
In series production, it would have been possible to print up to 38 pairs in one production run.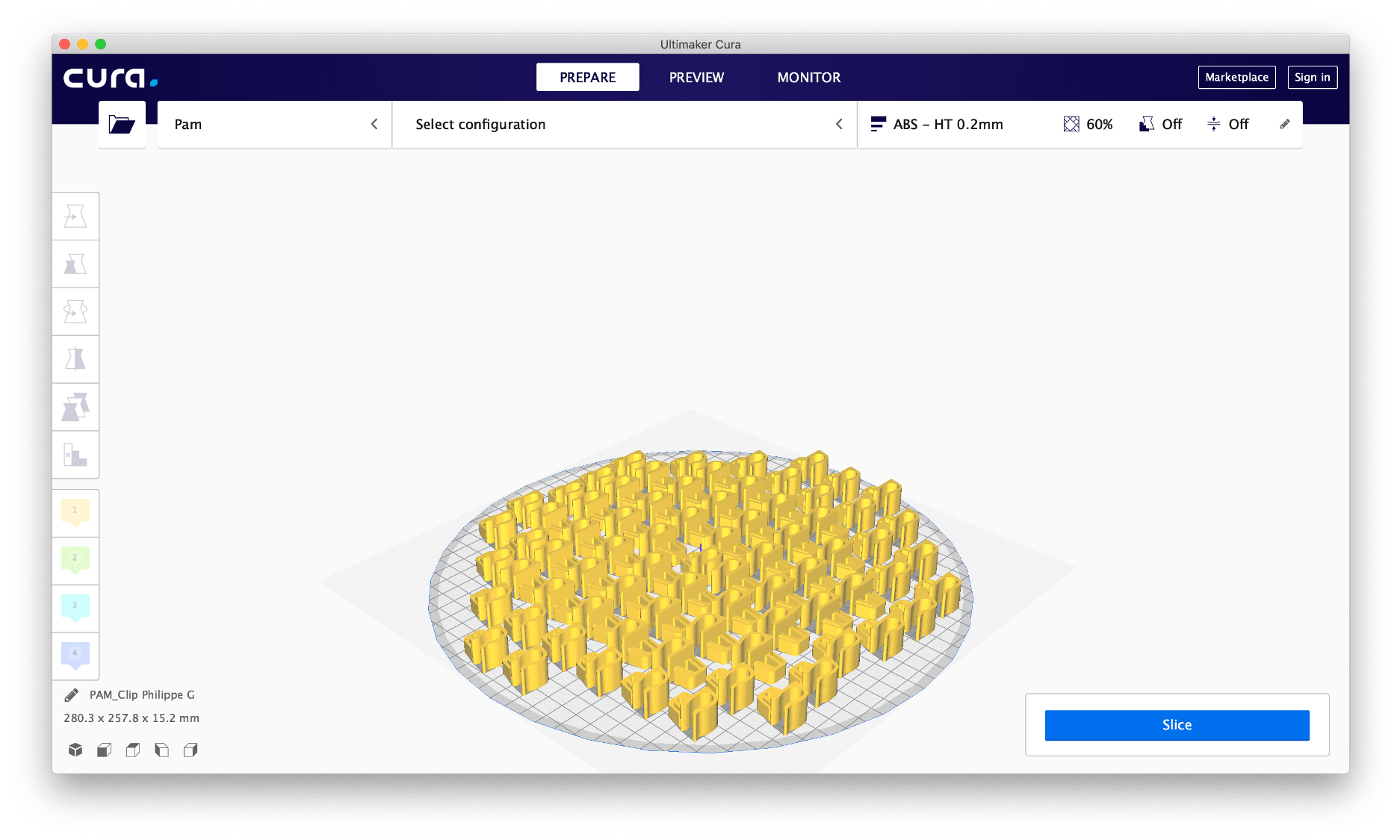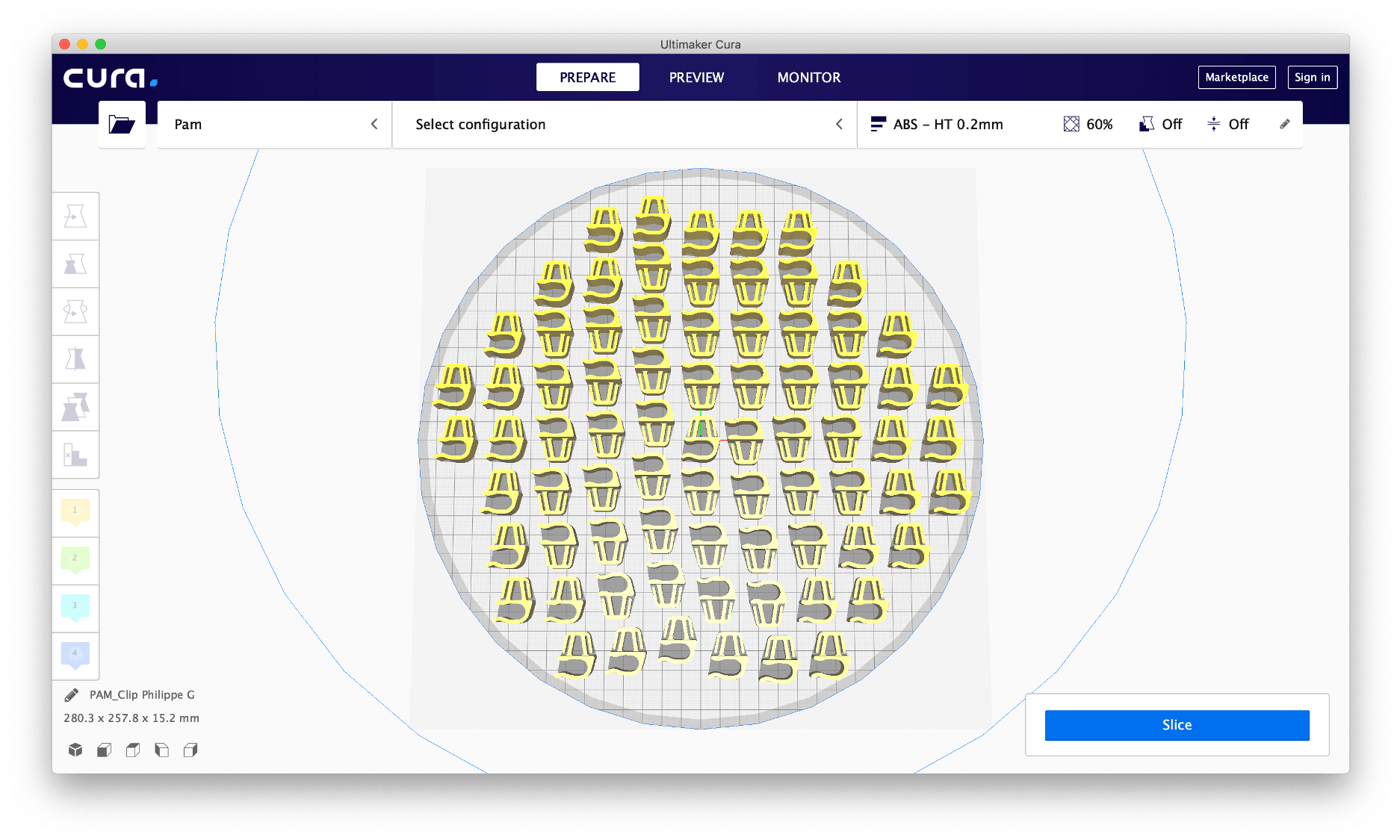 Slicing configuration for 38 pairs of clips.
This example also highlights the weaknesses of the parts model.
Indeed, 3D printing and in particular good material allows local and on-demand production of spare parts, thus limiting storage and production costs.
Let's dive into the possibilities offered by PAM
---
From pellets to object, PAM technology offers the most direct process to high performances end-parts.
Metals Ceramics Commodity Elastomers Performance High Performance.