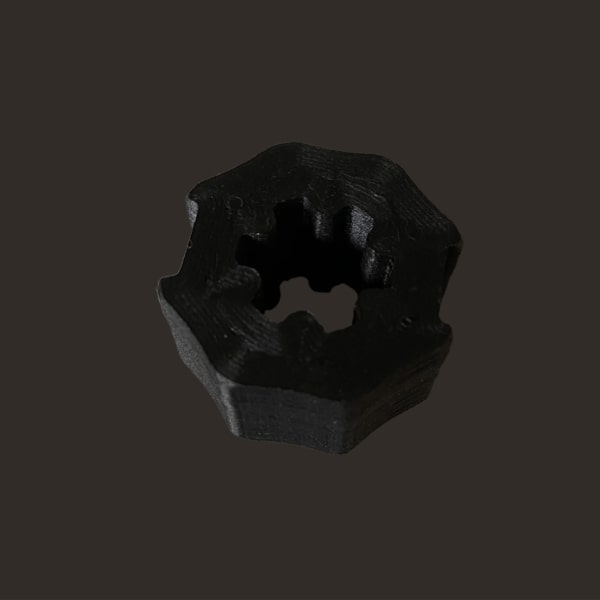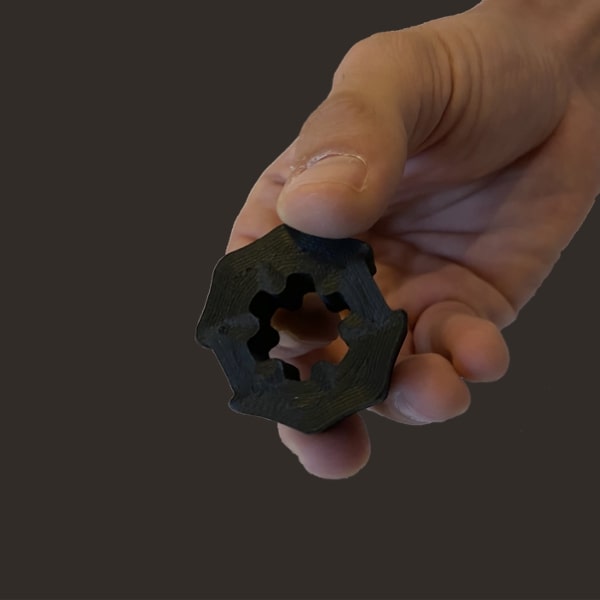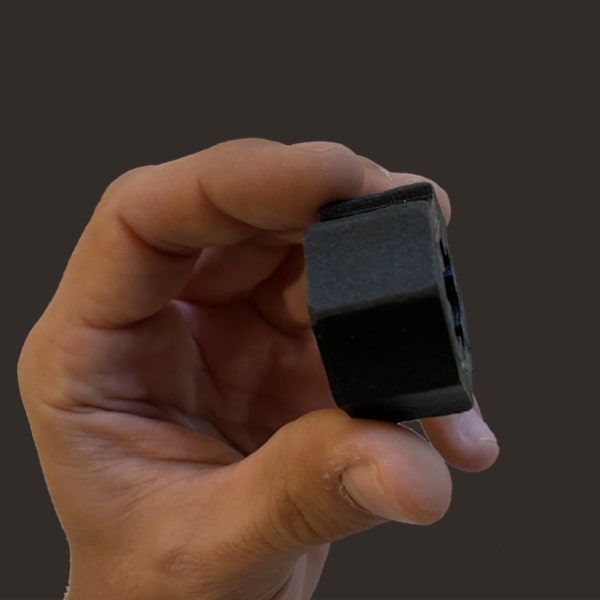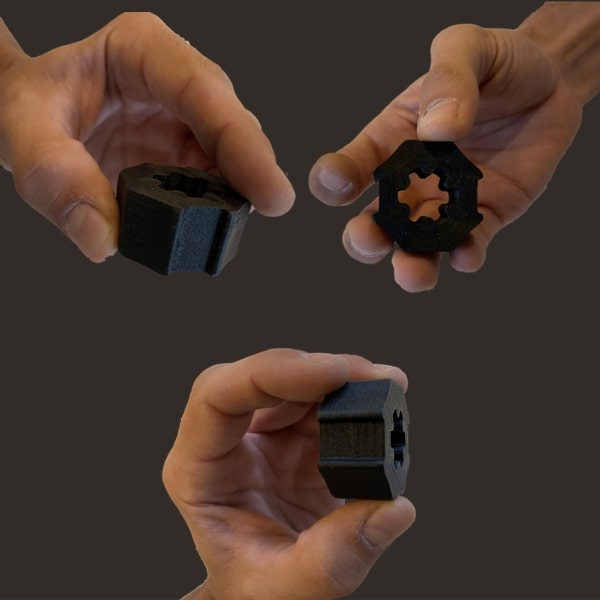 Part presentation
Manufactured with New Pam Series P - HT, this coupling sleeve is made of Polyamide (PA) 666 filled with 15% of carbon fibers.

Destined to operate an industrial blind, supporting a torque of 200Nm, this is the end product. This PA can sustain heavy stress and high temperatures.
Material information
Supplier: LEHVOSS
Material: Polyamide HT
Grade: PAHT KK 50056 BK FR
Process configuration
3D printer: New Pam Series P - HT
Printing time: 4h 20 mn
Nozzle size: Ø 0.4 mm
Part weight: 114.42 g
Layer height: 0.2 mm
Material cost: € 9.15
Newsletter
sign up for updates
---
We'll never share your email address with anyone.
And you can opt out at any time. We promise.