On demand production - Cosmetic packaging
---
Biosourced and biodegradable thermoplastics.
Whether you need a prototype, to verify a design or appearance model, or to produce a part in small or pre-production runs, Pam 3D printers meet this need for local and on-demand production.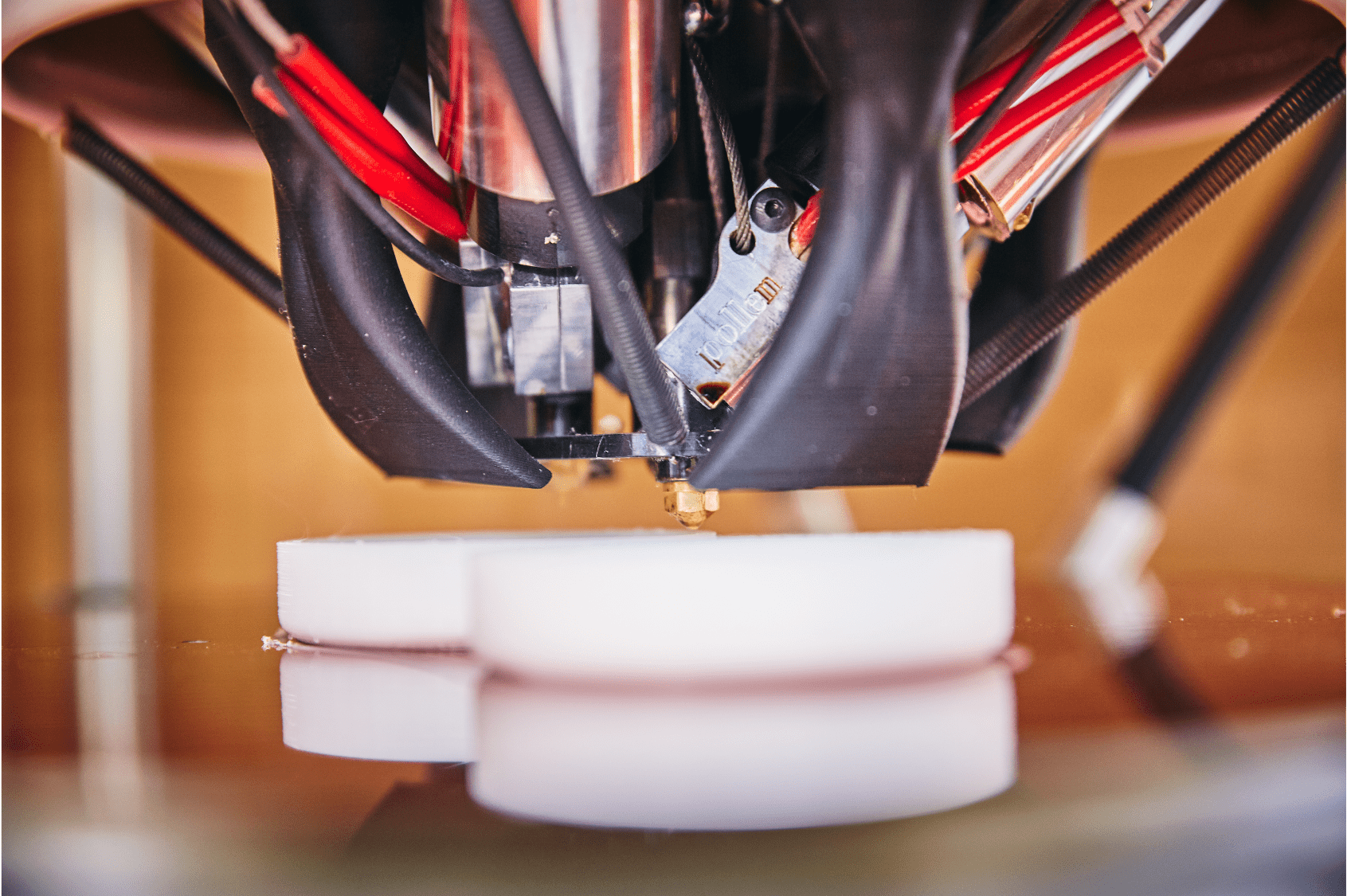 3D printing has revolutionized the rapid prototyping industry by enabling shorter design and time-to-market. This performance has considerable advantages for the cosmetics industry.

The cosmetics industry is extremely creative. Just look at the multiple perfume bottles. What we see in cosmetics stores is the tip of the iceberg. Long before a product is marketed, model makers and designers work hard to imagine, design and create the packaging of tomorrow.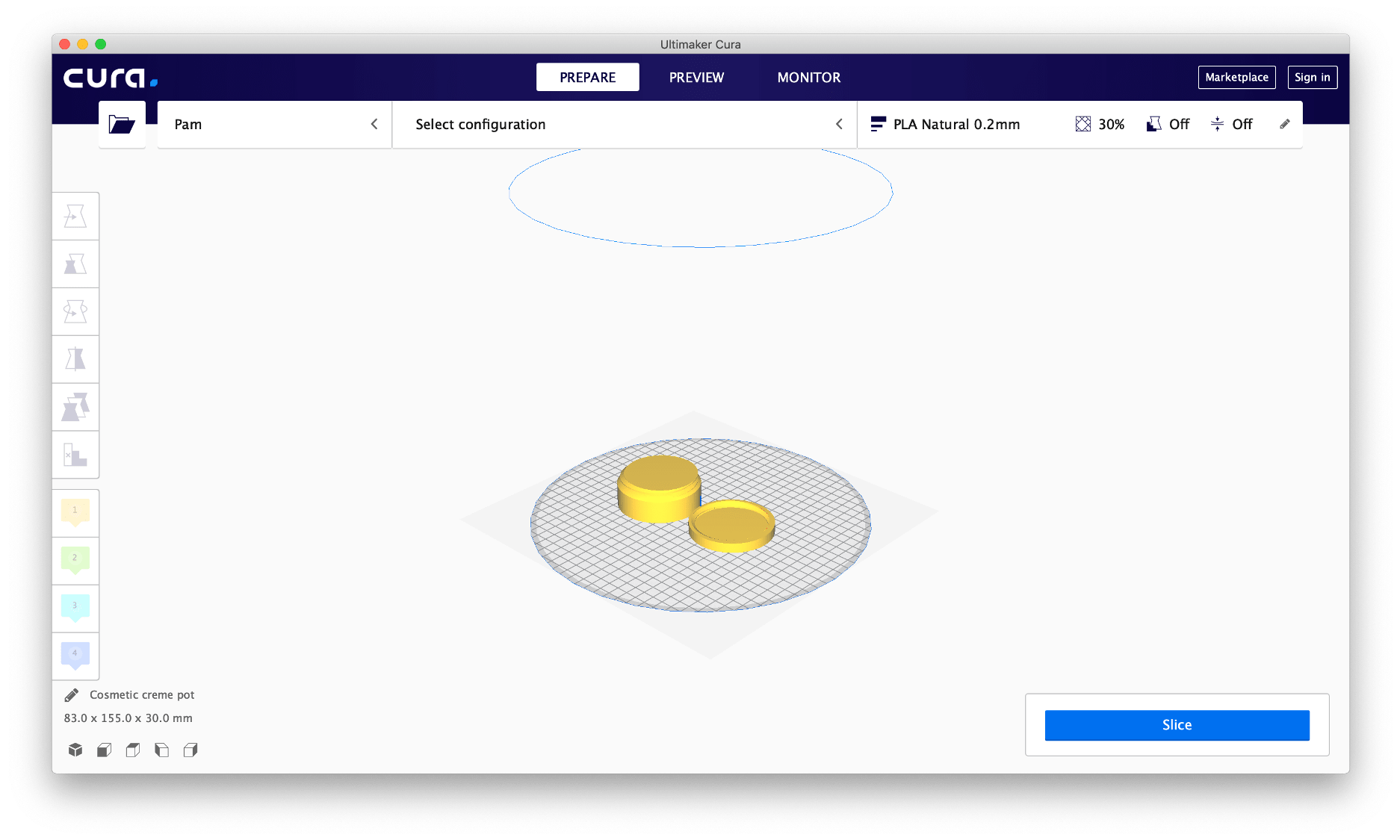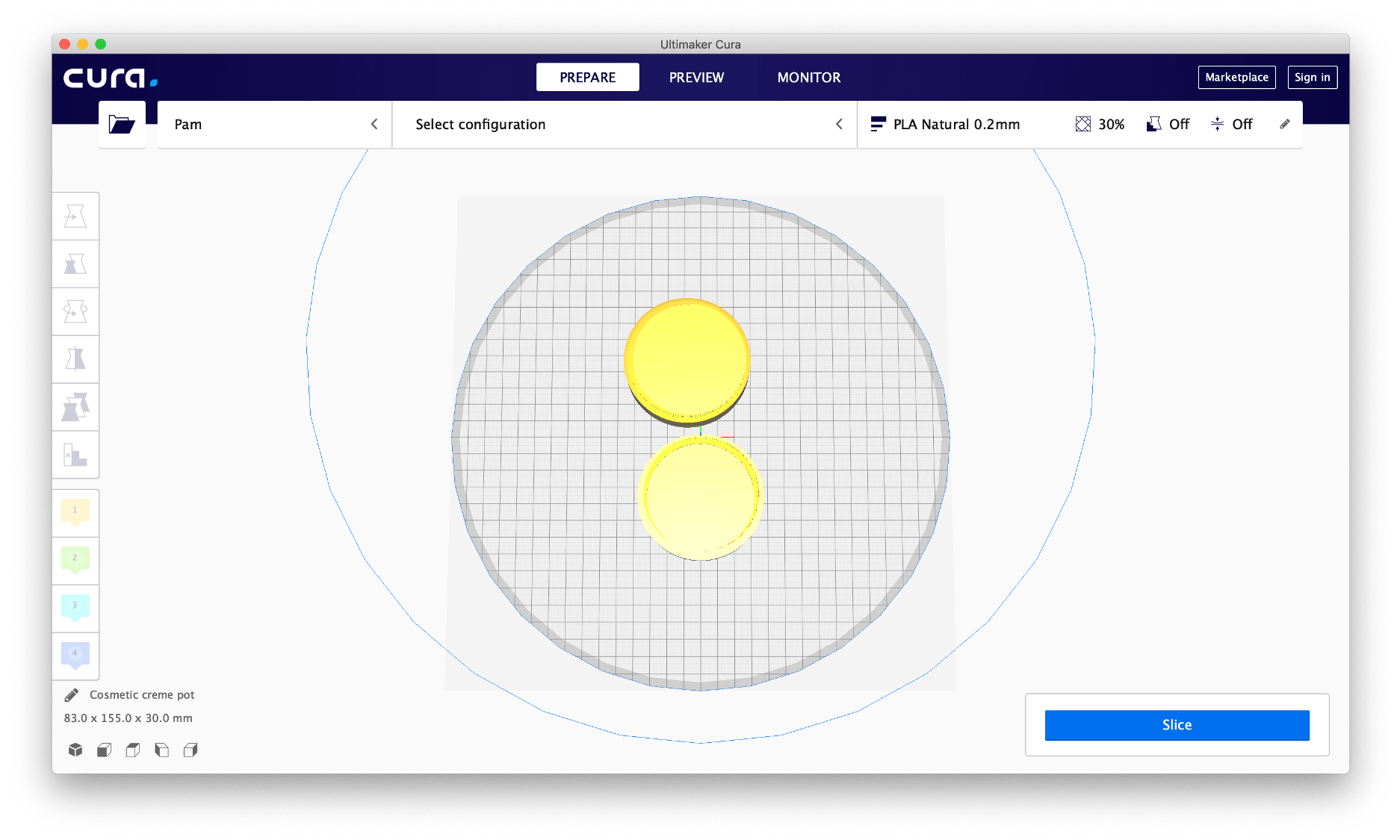 Slicing & 3D printing configuration: a cosmetic creme pot and its lid.
Thanks to Pam's 3D printers, it is possible to prototype new products using the right material, which makes it possible, among other things, to validate a design but also the properties of the product before it goes into production.

This Make-Up Pot has been built with PLA, a biodegradable and bioactive material derived from natural resources.

Printing Time: 3 hours 28 minutes;
Material Cost: $ 0,63
Also, the cosmetics market is currently very dynamic, more and more independent brands are being created.
These new brands have production models based on often limited, exclusive collections whose products have ambitious and innovative designs.
The low volume of items produced per reference does not allow injection molding to be the most consistent production method, given the significant cost of making the mold. Additive manufacturing then makes sense because it makes it possible to respond specifically to this need: to produce parts in limited series, locally and on demand.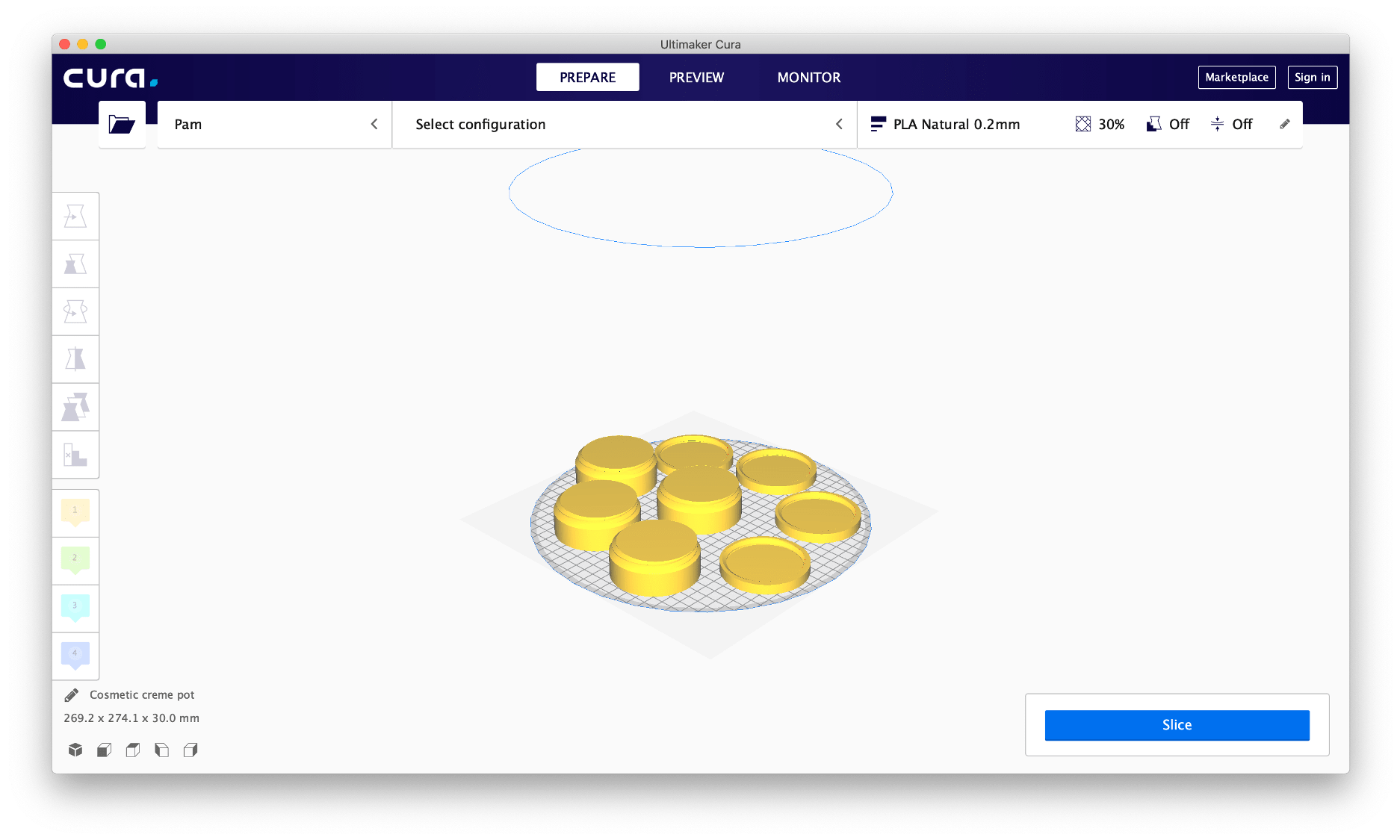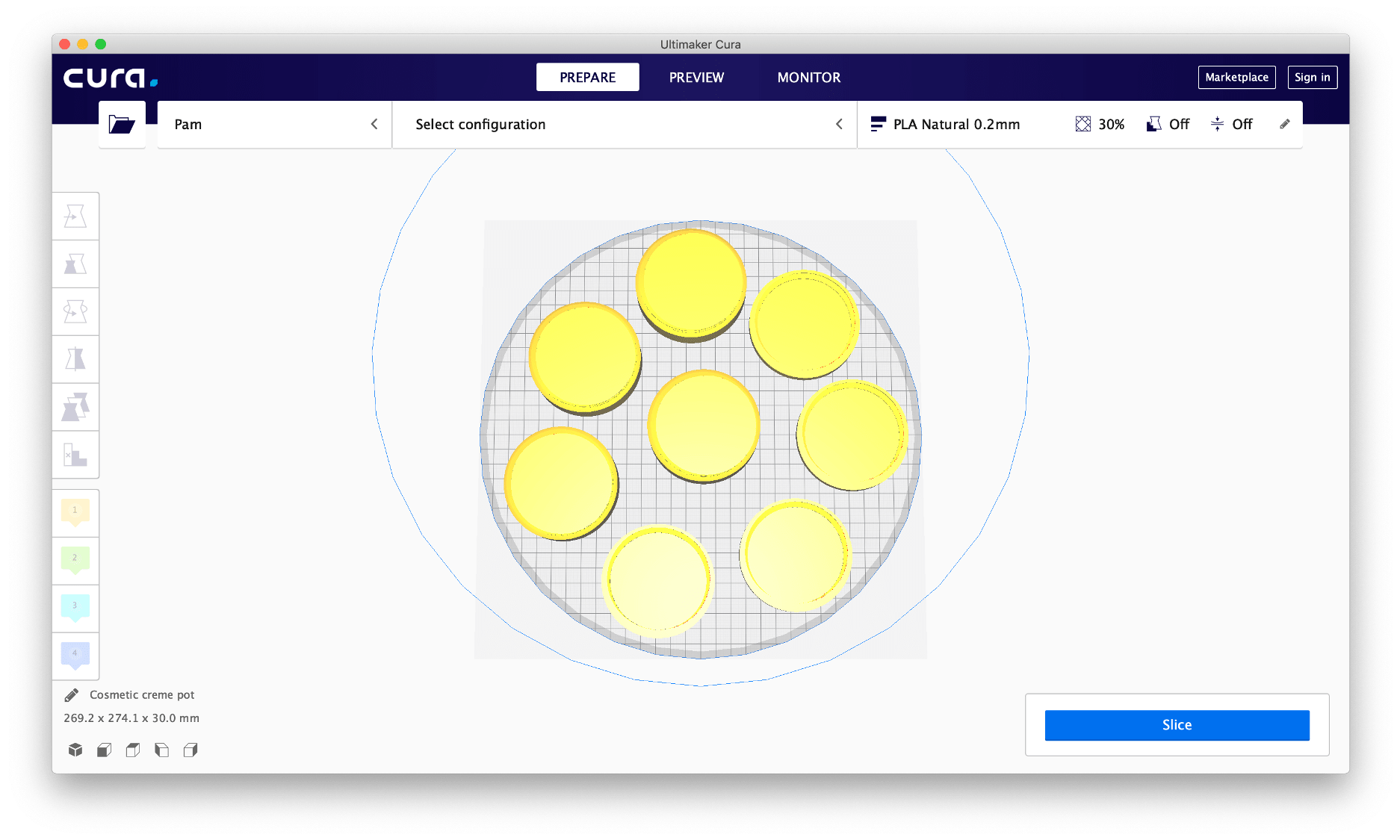 Slicing & 3D printing configuration for serial production: 4 cosmetic creme pots and its 4 lids.
In addition, Pam 3D printers make it possible to use industrial materials, thus considerably reducing production costs compared to alternative technologies, but also to use the right material, i.e. the one that gives the right properties to the parts and that will be used in injection molding when production volumes make this method consistent.
Let's dive into the possibilities offered by PAM
---
From pellets to object, PAM technology offers the most direct process to high performances end-parts.
Metals Ceramics Commodity Elastomers Performance High Performance.