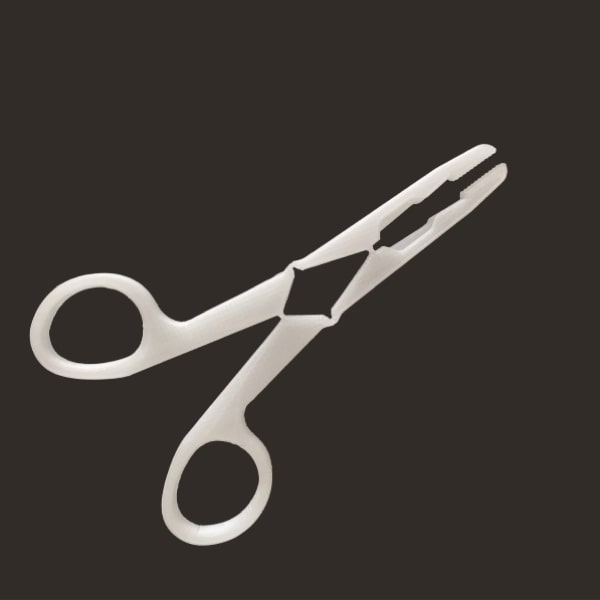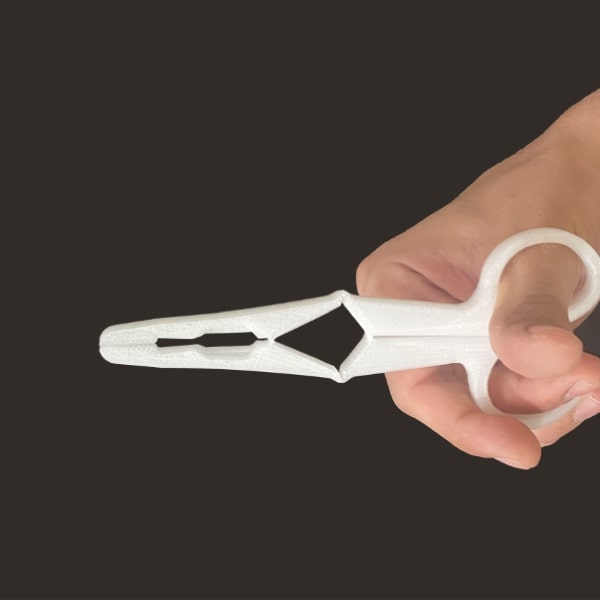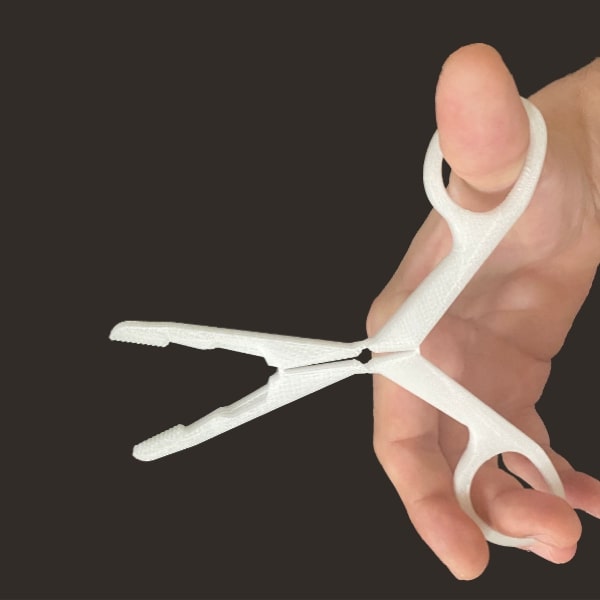 Part presentation
Manufactured with New Pam Series P - HT, this medical clamp is made of Polypropylene (PP). The main goal of this part was to achieve integrated mechanism with a single pass print, while showcasing consistent stability of the mechanism over time.

This PP material is skin contact and exhibits high resistance to many chemicals, making it a great choice for sensitive applications.
Material information
Supplier: Total
Material: PP
Grade: MR10 MM0
Process configuration
3D printer: New Pam Series P - HT
Printing time: 2h 05 mn
Nozzle size: Ø 0.4 mm
Part weight: 8.71 g
Layer height: 0.2 mm
Material cost: € 0.04
Newsletter
sign up for updates
---
We'll never share your email address with anyone.
And you can opt out at any time. We promise.