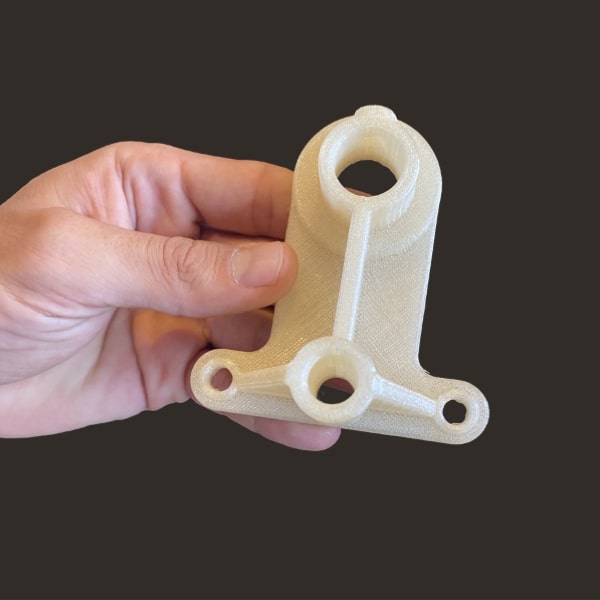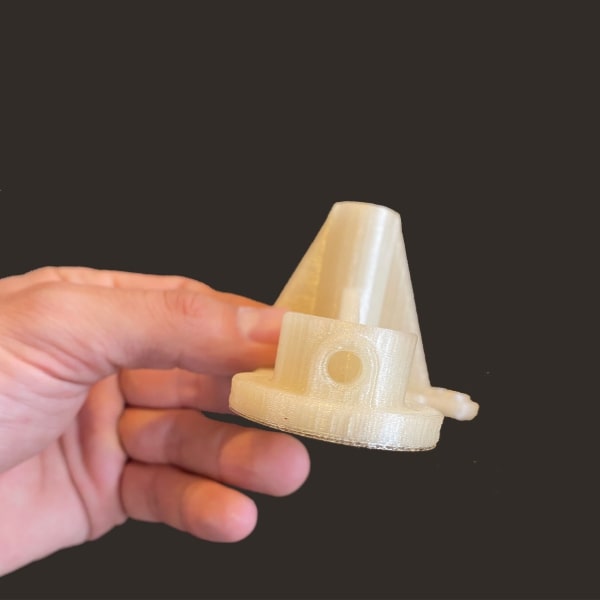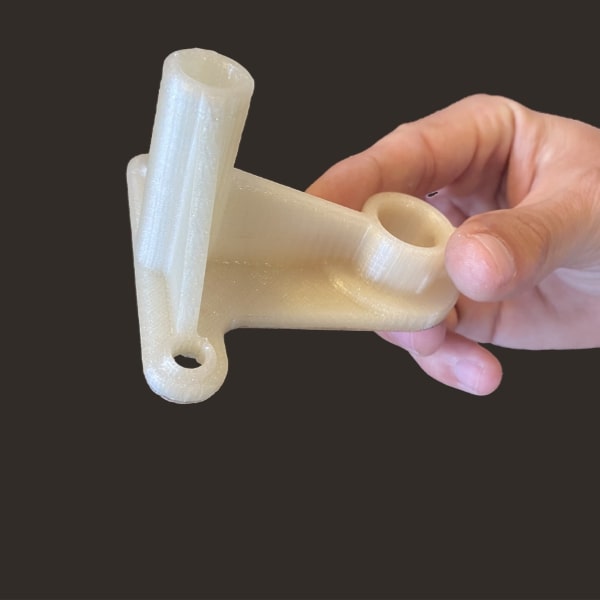 Part presentation
Manufactured with New Pam Series P - HT, this bracket is made of PESU, a material exhibiting high performances, especially for its toughness and stability at high temperature. Also PESU is renowned to be the most outstanding thermoplastic when it comes to flame retardant characteristics.

Brackets are good candidates for 3D printing, their geometry are adapted to the 3D printing process and they generally don't require support structures. When produced in small and medium scale, Pam's process allows to significantly reduce the production & material costs.
Material information
Supplier: BASF
Material: PESU
Grade: Ultrason E 1010
Process configuration
3D printer: New Pam Series P - HT
Printing time: 4h 40 mn
Nozzle size: Ø 0.4 mm
Part weight: 37.75 g
Layer height: 0.2 mm
Material cost: € 1.79
Newsletter
sign up for updates
---
We'll never share your email address with anyone.
And you can opt out at any time. We promise.