Medium batch - Focus on KPIs - TPE Ultra Soft
---
Industrial level of capability and centring.
The Pam technology is the first 3D printing technology able to transform very low hardness materials. An octopus production was made internally on a New Pam Series P to demonstrate its capacities.
This study is based on the comparative analysis of a reproduction of a part for a spare parts application.
The objective was to compare the different cost structures of two production methods: 3D printing with a Pam system vs. injection molding (requiring mold rework).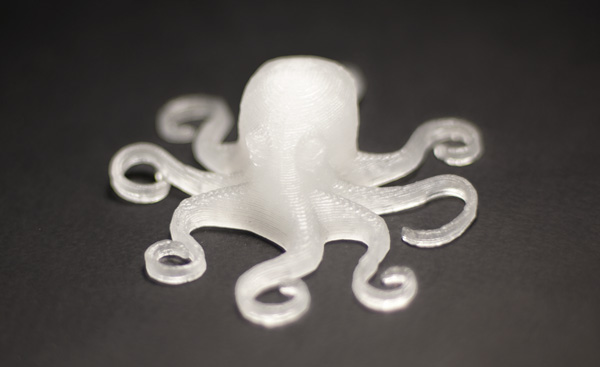 Material
- TPE familly: TPE-S;
- Material supplier: Kraiburg TPE;
- Material reference: TFOSTL;
- Material hardness: 51VLRH (30 shore00)
Printing parameters
- Number of extruder: 1;
- 0.8 mm nozzle;
- 0.4 mm layer height;
- 25 minutes for 1 part.
Production parameters
- Number of parts per 3D printing cycle: 5 parts;
- Transition between two productions: 1 minute (part removal and new printing cycle launch).

Production KPI
New Pam Series P is working 12 hours a day including 4 cycles per day and 1 cycle per night with no printing failure.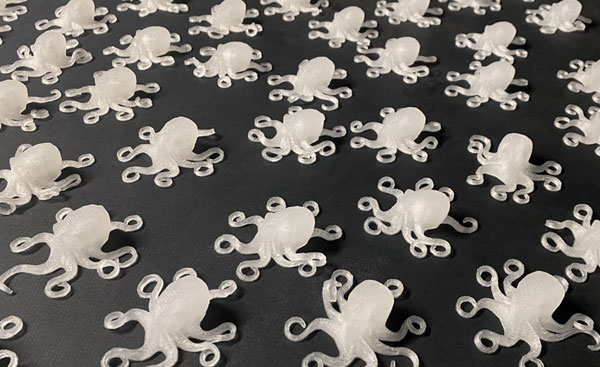 - Availability rate = 94%;
- Performance rate = 99%;
- Quality = 100%.
We observe an OEE (Overall Equipment Effectiveness) of 93% which demonstrates the reliability and robustness of Pam technology with a good machine setup.
Production capabilities
To evaluate our capability we focus on part weight. Indeed with such soft material contact measurements are not efficient.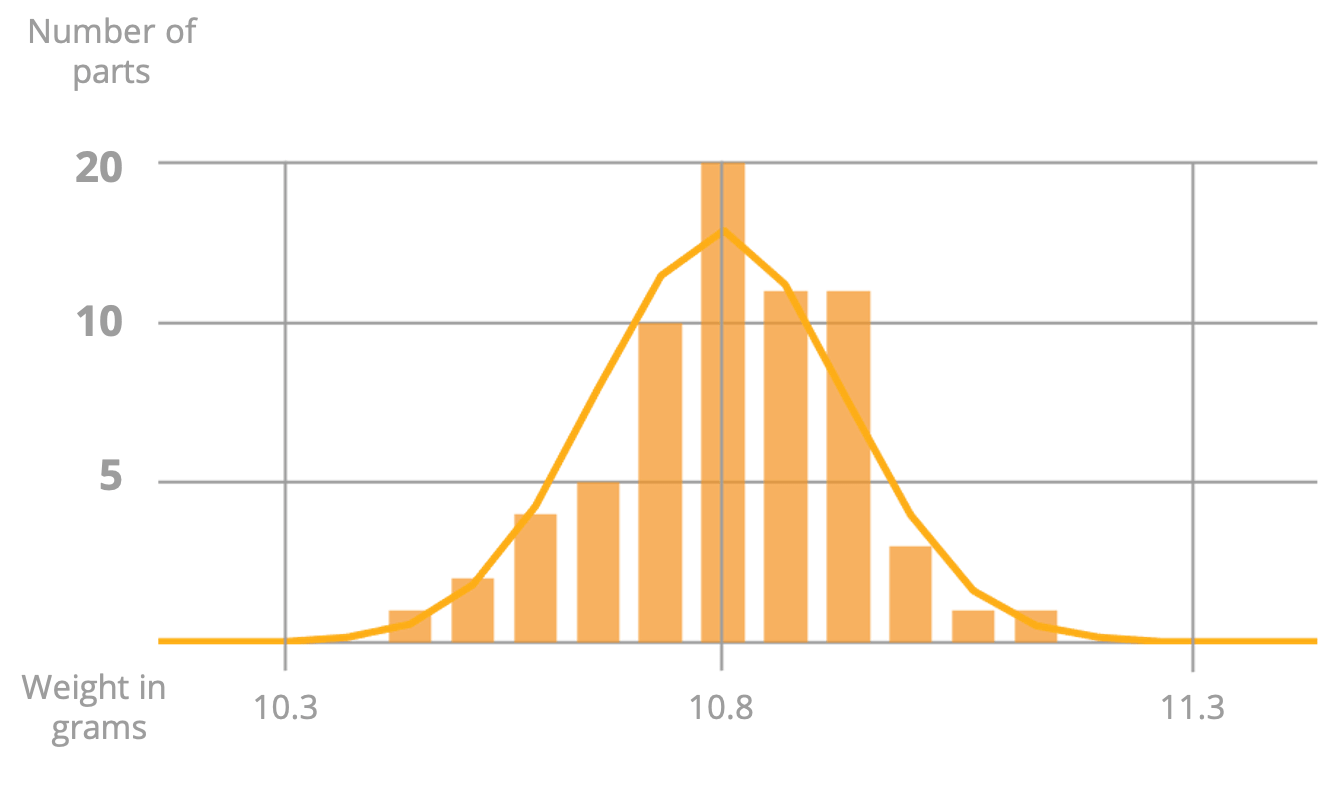 The input model used gives a weight of 10,8g per part. We are considering a tolerance of ± 5% so a part is acceptable between 10,3 to 11,3.
- Cp = 1,42;
- Cpk = 1,34.
Pam 3D printers demonstrate industrial level of capability and centring.
Let's dive into the possibilities offered by PAM
---
From pellets to object, PAM technology offers the most direct process to high performances end-parts.
Metals Ceramics Commodity Elastomers Performance High Performance.