Bio-Based Polymers
---
Resins for the future
The bio-based polymers branch is a dynamic, versatile field, have reached development stages that range from research level, via initial market adoption to longterm established performance plastics like Cellulosics or Nylon.
From biomass to polymers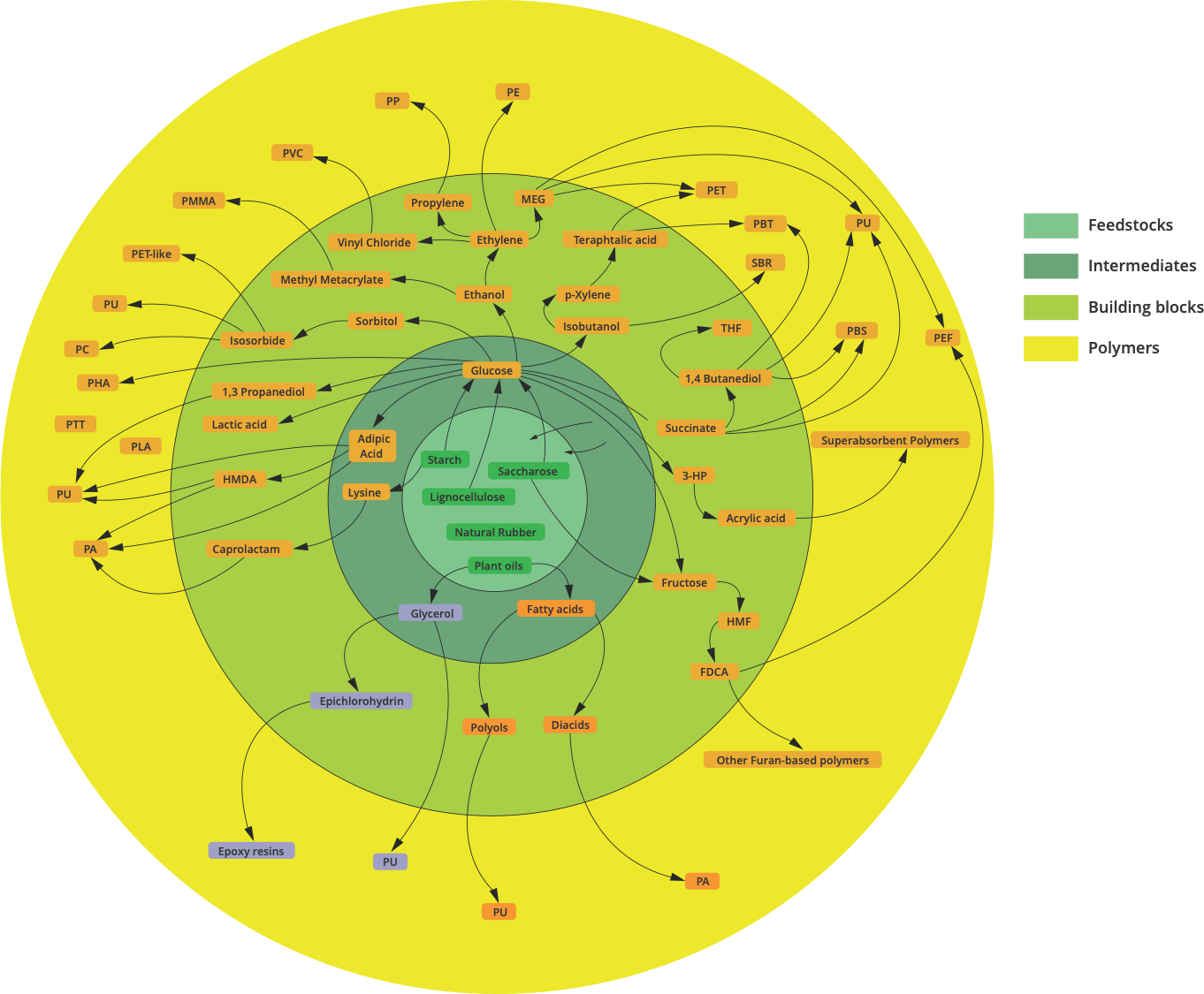 Today, Bio-bases polymers are widely spread and easily sourced. More than 250 companies at 360 locations around the world are involved in the production of bio-based polymers and represent ± 3% of an overall construction polymer production.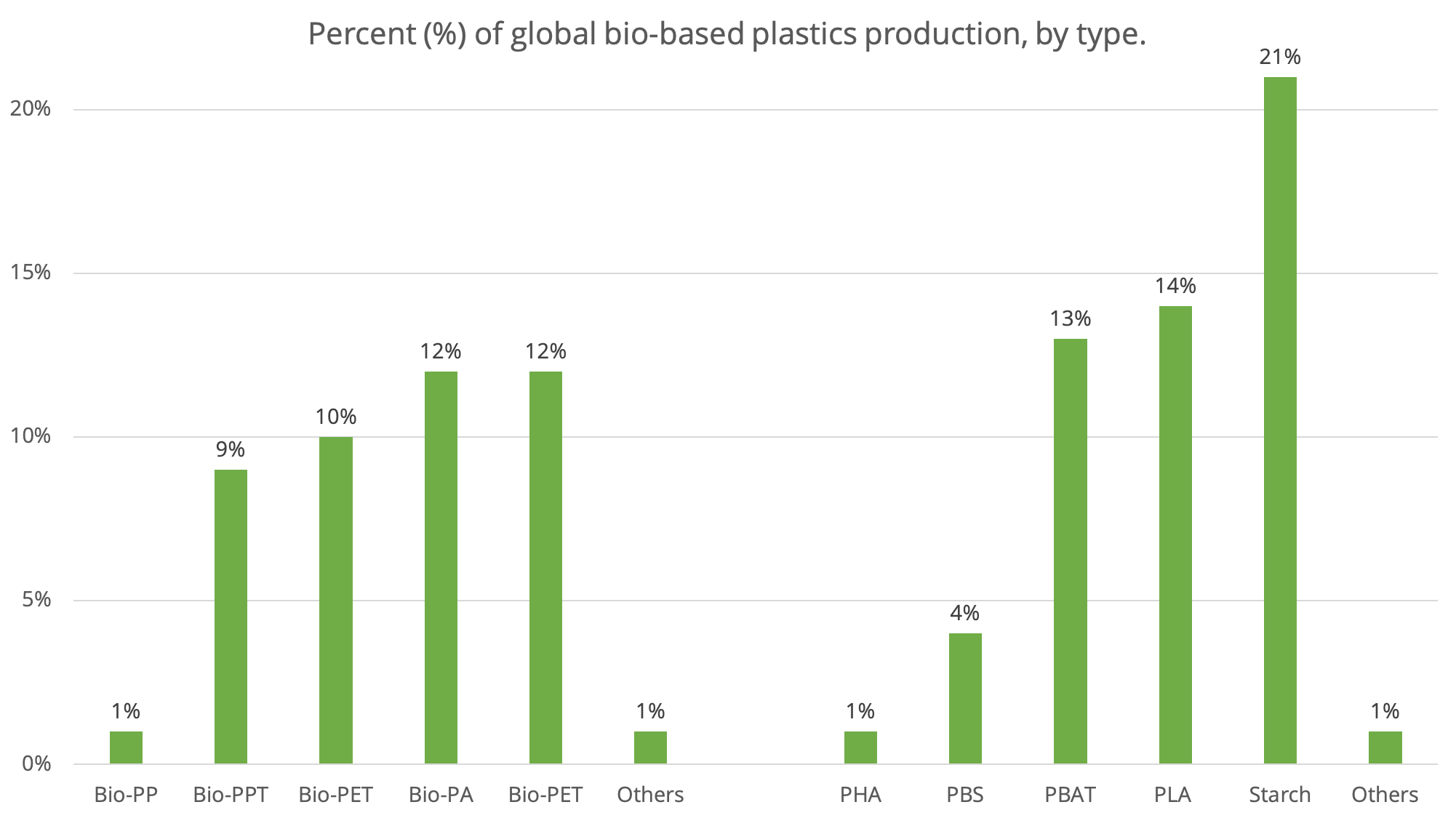 The most dynamic development is foreseen for drop-in biopolymers, which are chemically identical to their petrochemical counterparts but at least partially derived from biomass. This group is spearheaded by partly bio-based PET (Bio-PET), using bioethanol from sugar cane.
The second in this group are bio-based polyolefins like PE and PP, also based on bioethanol.
New bio-based polymers is actively developing such as PLA and PHA whose world production has more than quadrupled in less than 10 years.
A number of factors affect the growth rate of the bio-based polymer branch. These factors include state policy, technology, feedstock cost, competition (biomass versus fossil fuels), crude oil prices, consumer acceptance.
The bio-based plastic could be divided into three principal groups :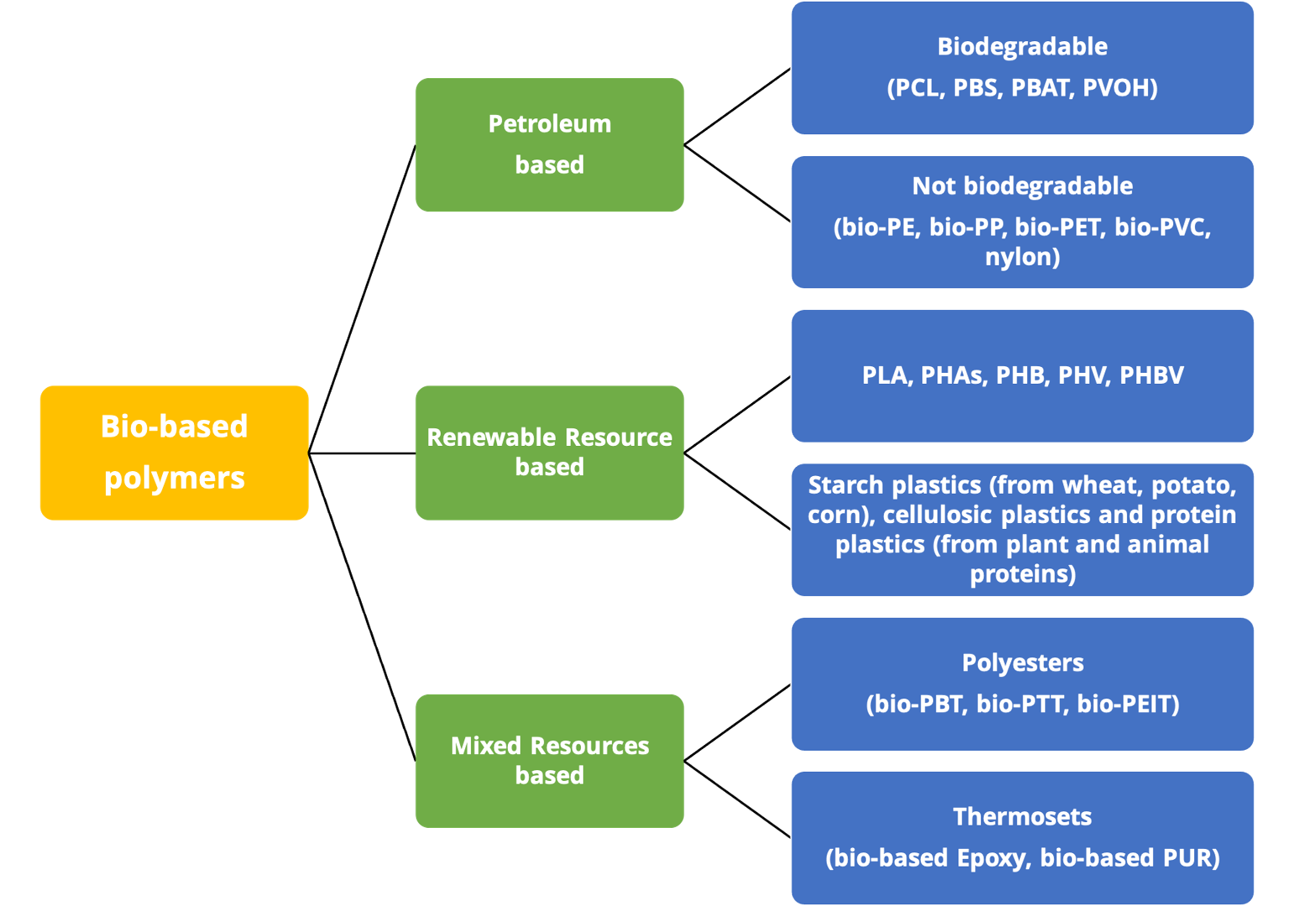 - bio-plastics that are based on renewable resources and that are biodegradable, like starch plastic, cellulose polymers, proteins, lignin and chitosan plastics, polylactic acid (PLA), polyhydroxy alkanoates (PHAs), but also polyhydroxybutyrates (PHBs), polyhydroxyvalerate (PHV) and their copolymers in different percentages (PHBV); this class now includes polymers such as PVC, PE, PP, PET, nylon and polyamides (PA), named as bio-plastics because the starting monomers could be obtained from biological resources;
- bio-plastics based on petroleum resources, which are 100% biodegradable, like polycaprolactone (PCL), polybutylene succinate (PBS), polybutylene adipate (PBA) and its copolymers with synthetic polyesters like polybutylene adipate-terephthalate (PBAT) and polyvinyl alcohol (PVOH);
- bio-plastics obtained by using monomers coming from mixed biological and petroleum resources like polyesters obtained with petroleum-derived terephthalic acid and biologically derived ethanol, 1,4-butanediol and 1,3-propanediol, such as polybutylene terephthalate (PBT), polytrimethylene terephthalate (PTT), polyethylene-co-isorbite terephthalate (PEIT), polyurethane (PUR) and epoxy resins (thermoset plastic).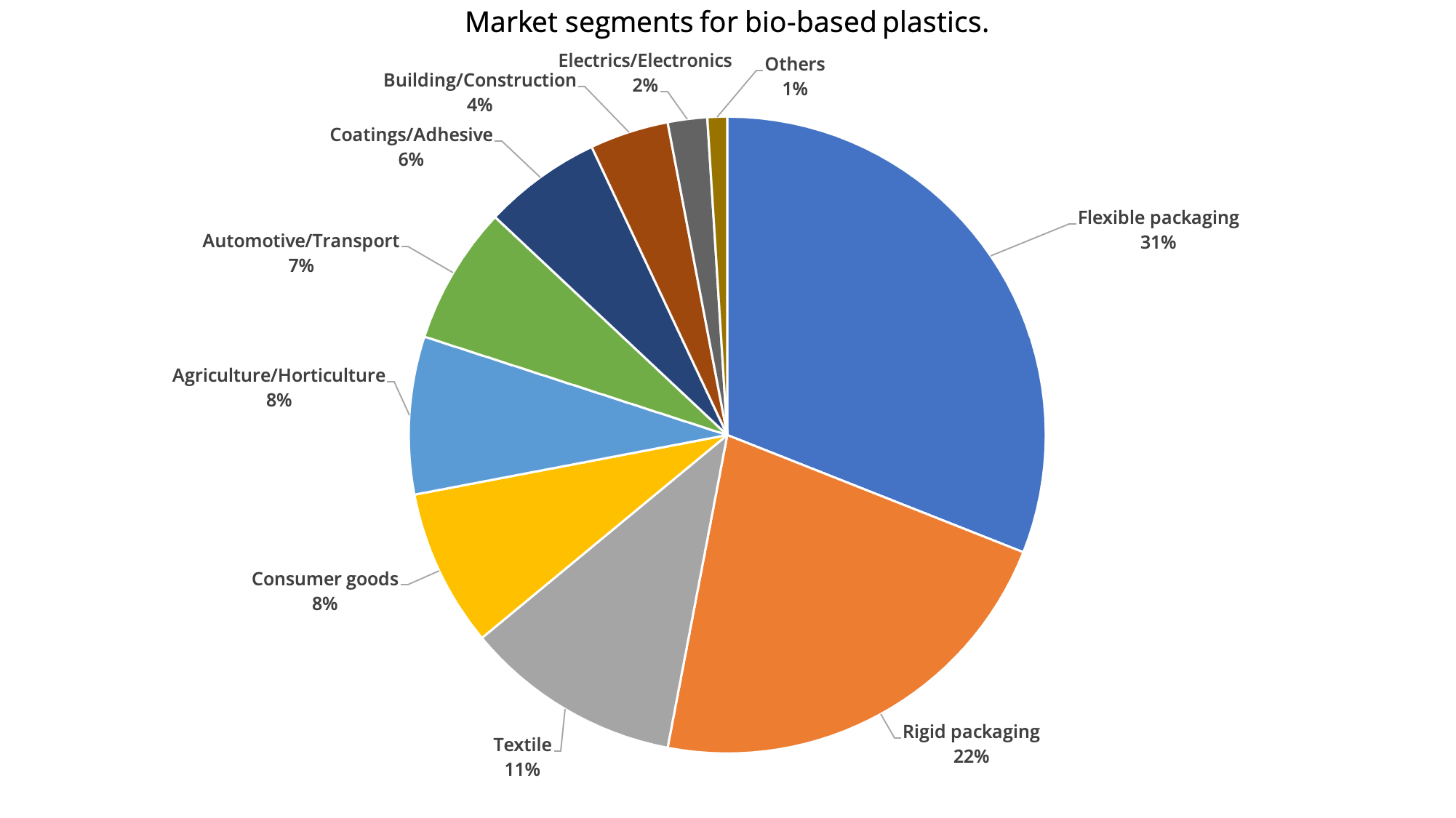 The largest field of application for bio-based plastics is packaging (both flexible and rigid packaging), which accounts for over 50% bio-based plastics production, followed by textile, consumer goods, agriculture and horticulture, automotive and trasnportation goods, coating and adhesives, uildings and construction electics and electronics and toys.
Let's dive into the possibilities offered by PAM
---
From pellets to object, PAM technology offers the most direct process to high performances end-parts.
Metals Ceramics Commodity Elastomers Performance High Performance.