Bio-Based Polymers
---
Focus on Bio-PP
After ethylene, propylene is the most important organic building block for poly-olefin production.
Bio-PP could be obtained from biological resources by butylene dehydration of bio-isobutanol obtained from glucose and subsequent polymerization.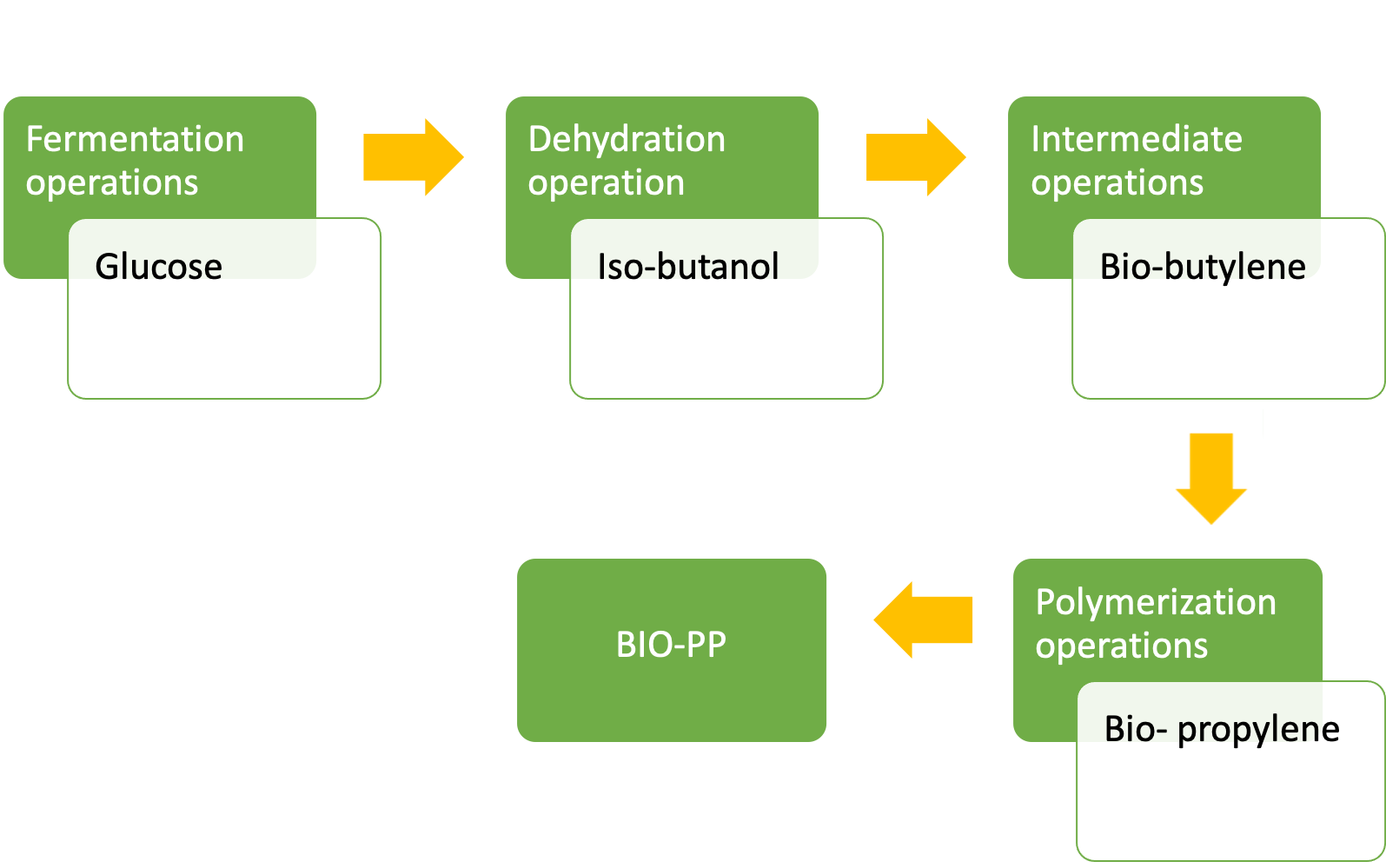 With respect to the production of Bio-PE, the process followed to obtain bio-PP has been less explored.
The most promising route to obtain propylene is through methanol, further processed to obtain propylene monomer via Lurgi's methanol-to-propylene (MTP) process or UOP's methanol-to-olefins process.
Another route could be the production of 1,2-propanediol or acetone through fermentation and a further conversion to 2-propanol by dehydration to propylene.
Let's dive into the possibilities offered by PAM
---
From pellets to object, PAM technology offers the most direct process to high performances end-parts.
Metals Ceramics Commodity Elastomers Performance High Performance.