From pellets to objects.

Straight from the source,
parts are produced with unparalleled quality.

The call for industrial excellency has been answered.



Only with PAM technology

.
Better products through the right materials
---
Industrial 3D Printers
The 3D Printers for genuine performances.

Process directly raw industrial grade materials for highest quality output with unmatched parts performances.

If it works with the injection molding, it works with PAM.
Discover Pam 3D printers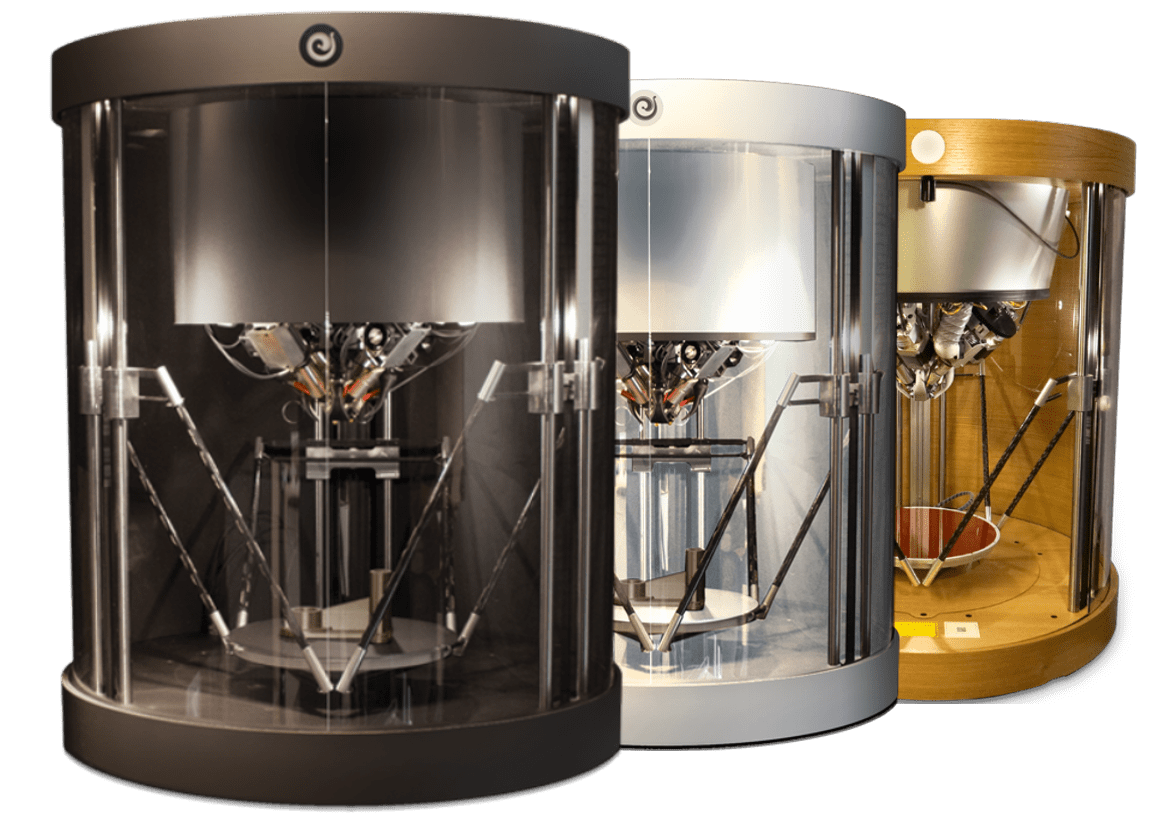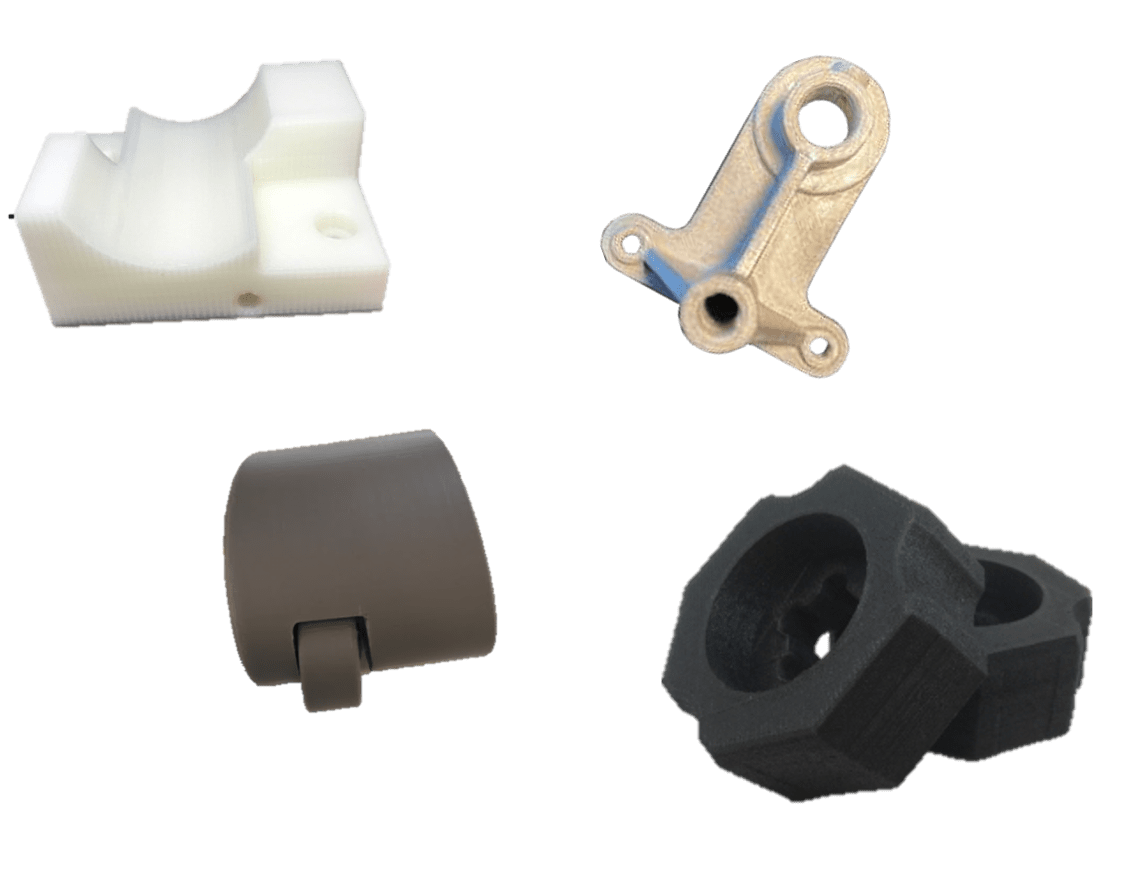 Genuine materials
No compromise on the chemistry for best-in-class results.

Metal, Ceramics, Thermoplastics, Elastomers,...

With the widest range of compatible materials on the market, there is always a PAM solution for your applications.
Discover all the materials
Industrial Software Ecosystem
Because each requirement deserves to be taken into account, our software suite is open and fully configurable.

The desired properties come from the precise 3D printing parameters.
Discover the Software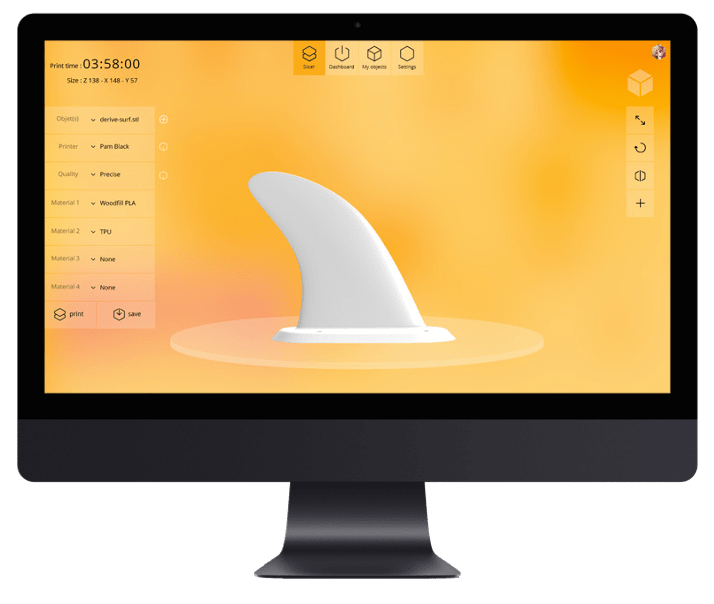 Pam 3D Printers
---
Key advantages
Efficient ROI
---
With pellet materials x5 to x10 cheaper than competition.

Faster returns by using the exact same materials for prototyping and production.
Industrial Materials
---
Use injection grade materials tailored for your industry.


Benefit from existing certifications: flame-retardant, skin and food contact, conductive…
Genuine Quality
---
Print production-grade parts with similar properties to the injection molding.

Adapt the parameters freely to enhance aesthetics & technical performances.
High Flexibility
---
Pam 3D printers can be configured to specific needs.


Integration of PAM into your industrial workflow is possible upon request.
They have something to say about PAM technology
---
The Pollen AM Team is thankful for the support of our clients & partners.

We have discovered that the potential
of Pam 3D printers is infinite !
Marco Chignola - Innovation Expert - Electrolux

Pollen AM, the weapon of
massive re-industrialization.
Cyril Garnier, General Manager of SNCF Développement

There hasn't been such a revolutionary
metallurgical technology for years.
Jean-Claude Bihr - Alliance MIM

Pam 3D printers give full exploitation of hardness of our TPS material, from extremely soft to really hard.
This is a huge advantage.
Thomas Wagner - Kraiburg TPE
Let's dive into the possibilities offered by PAM
---
From pellets to object, PAM technology offers the most direct process to high performances end-parts.
Metals Ceramics Commodity Elastomers Performance High Performance.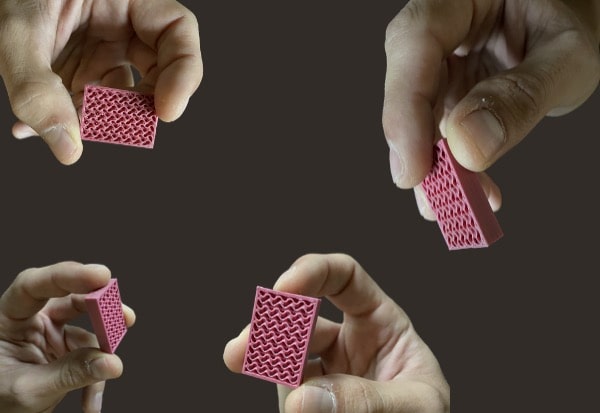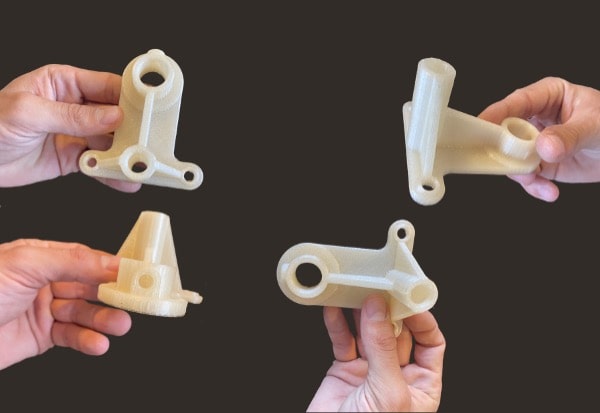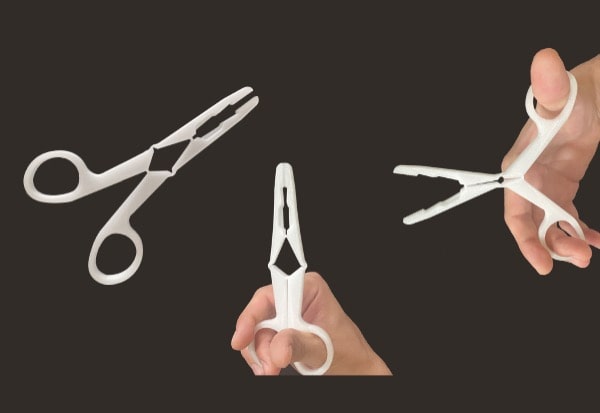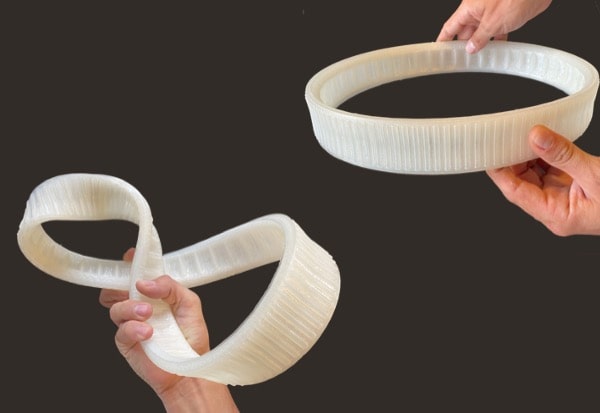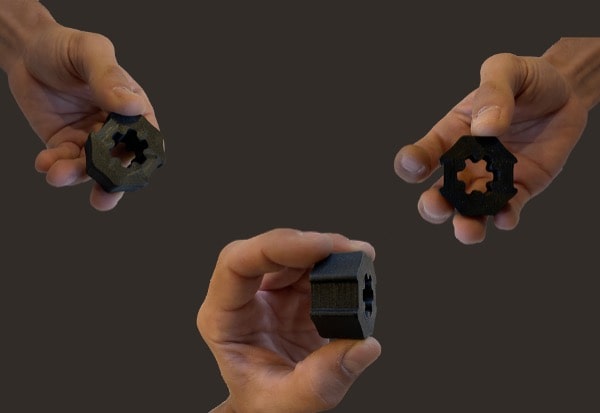 Newsletter
sign up for updates
---
We'll never share your email address with anyone.
And you can opt out at any time. We promise.

© 2023 Pollen AM inc. All rights Reserved.
Scroll to Top