Focus on material cartridge
---
Adaptable & refillable on the fly.
The material cartridge contains ±1L of pellets, it can be reloaded during the production cycle if needed.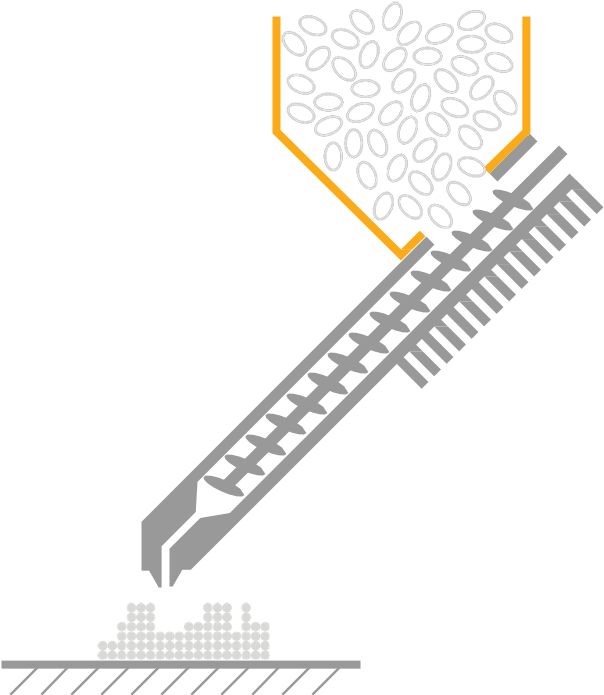 Different versions of the material cartridge are available depending of material to work with.
A feeder is integrated to ensure pellets are correctly running down by gravity into the extruder.

Material specifications compatible with Pam systems:
- Materials: injection molding grade (thermoplastics, metal & ceramic feedstocks);
- Maximum viscosity: 6 000 Pa.s at negligible shear and process temperature;
- Processing Temperature: 30°C – 450°C*;
- Pellet size: 2 to 4 mm;
- Granulometry: head cutting or cold cutting;
- Possible filler: fiber, mineral, natural and up to 60% in volume;
- Supplier: Open.

* Depending on Pam 3D printers.


Let's dive into the possibilities offered by PAM
---
From pellets to object, PAM technology offers the most direct process to high performances end-parts.
Metals Ceramics Commodity Elastomers Performance High Performance.