Focus on material deposition
---
Micro-extrusion adapted to 3D printing.
Throughout extrusion nozzles, controlled flow of fused material is deposited layer by layer on the build plate of automated displacement.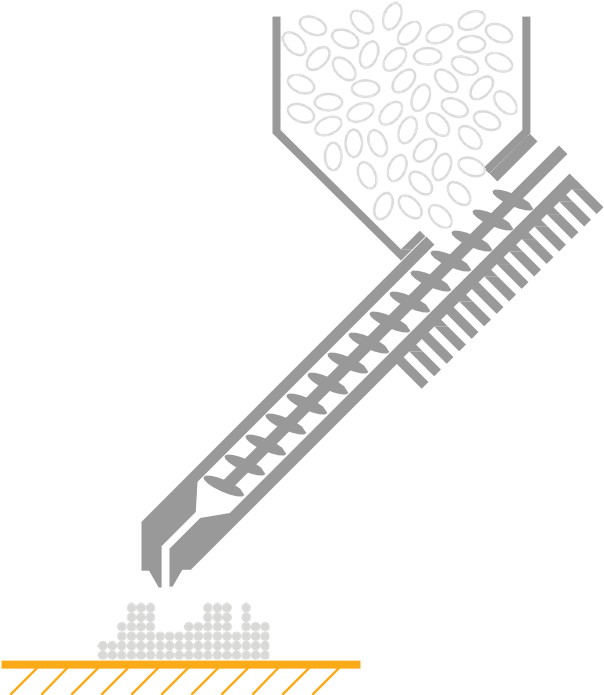 Room temperature of the building envelope can be adjusted in function of material physical properties*.

Build plate and nozzles specifications:
- Nozzle: brass, stainless steel, (on-demand alloys possible);
- Sizes: Ø0.25 - 0.4 - 0.6 - 0.8 - 1.0 - 1.2 mm (on-demand sizes possible);
- Maximum printing volume: Ø300 mm x H300 mm (on-demand development possible);
- Maximum build plate temperature: 150°C*;
- Printing surface: interchangeable (on-demand surfaces possible).

* Depending on Pam 3D printers.


Let's dive into the possibilities offered by PAM
---
From pellets to object, PAM technology offers the most direct process to high performances end-parts.
Metals Ceramics Commodity Elastomers Performance High Performance.