Torture Test Analysis
---
Validate your 3D printing profile.
Once the Torture Test 3D printed, several points are to be checked to evaluate the quality of the 3D printing profile, some can be analyzed with the naked eye, others are to be measured.
Here is a detail of the ribs and the points to check. Compared to printing with a New Pam Series P 3D printer.
3D printed #3DBenchy analysis
#3DBenchy is a famous 3D printing torture-test designed to offer a large array of challenging geometrical features, and touch on different issues related to additive manufacturing.

Pollen AM regularly produce this demo part to test the quality of 3D printing profiles during development phasis.

The 3D model is designed to print at 1:1 scale without support materials.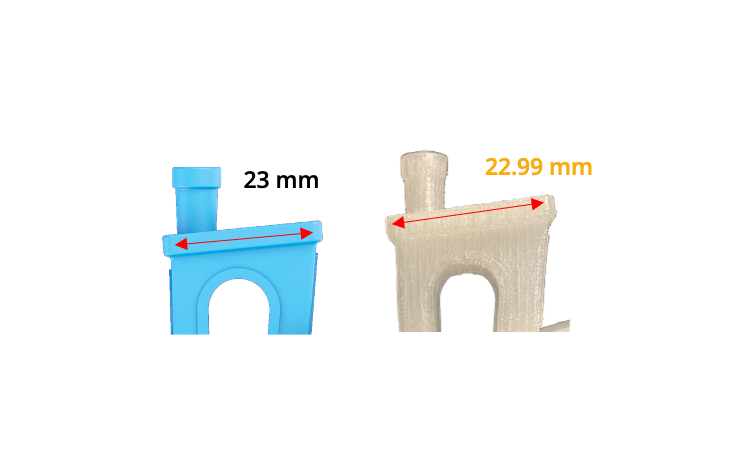 The front and rear surfaces of the roof are parallel at a distance of 23 mm.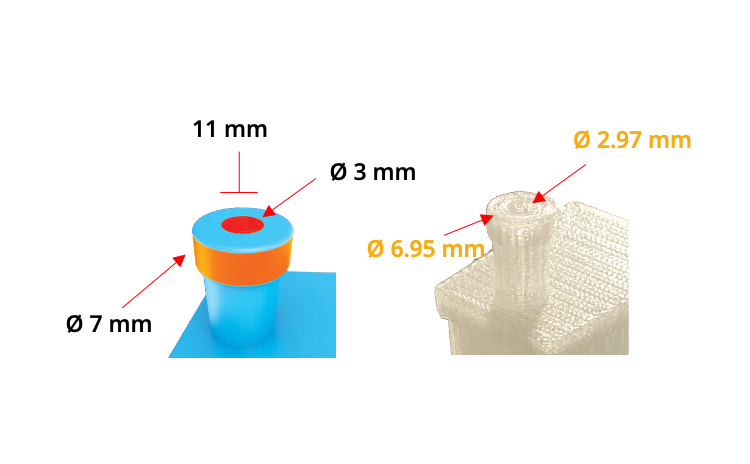 The cylindrical hole and outer top part of the chimney measure 3 and 7 mm in diameter. The depth of the blind hole measures 11 mm.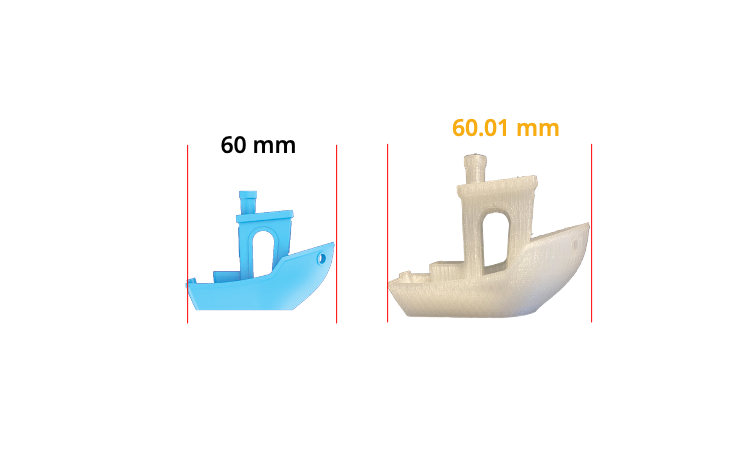 #3DBenchy's horizontal overall-length from bow to stern measures 60 mm.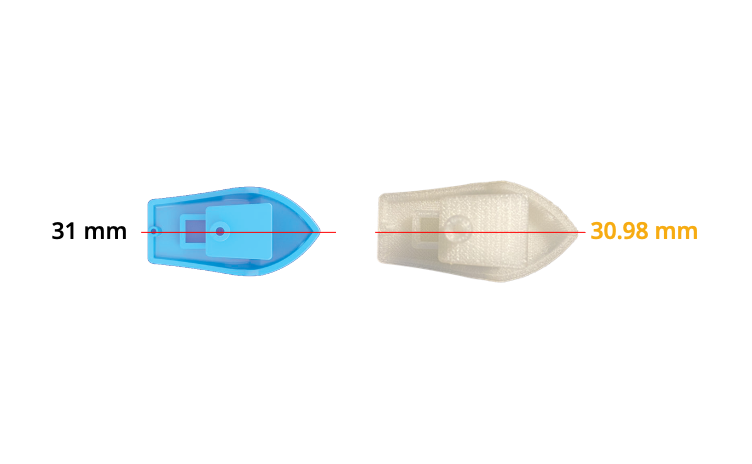 #3DBenchy's horizontal overall-width from port to starboard measures 31 mm.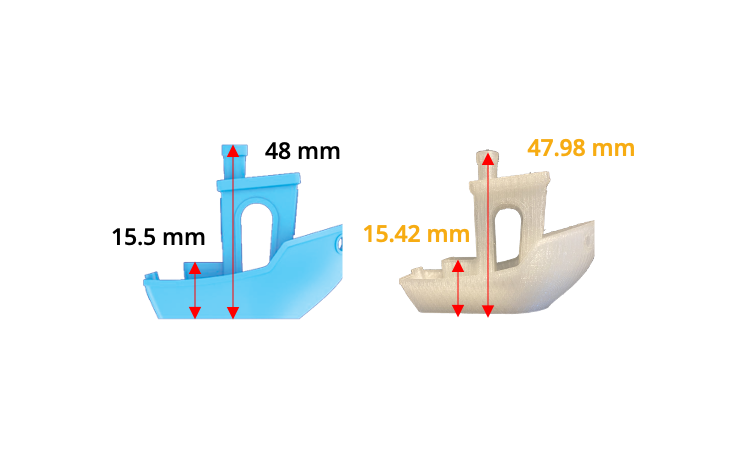 #3DBenchy's vertical overall- height from top to bottom measures 48 mm. The top of the box measures 15.5 mm above the bottom surface.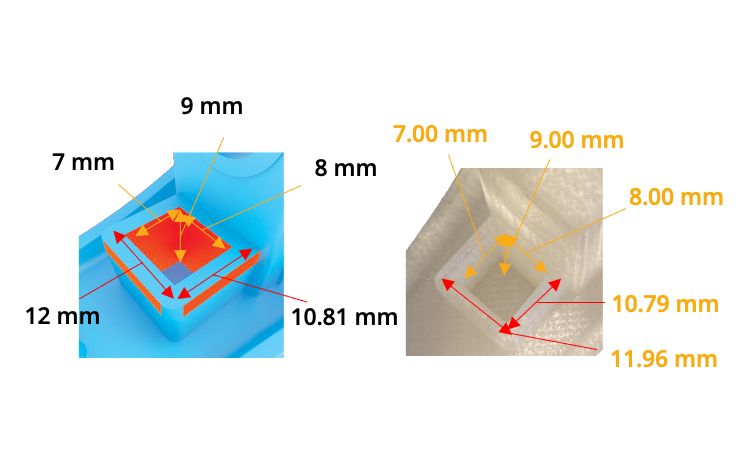 The box on #3DBenchy's deck measures 12 x 10.81 mm on the outside and 8 x 7 mm on the inside. The depth measures 9 mm.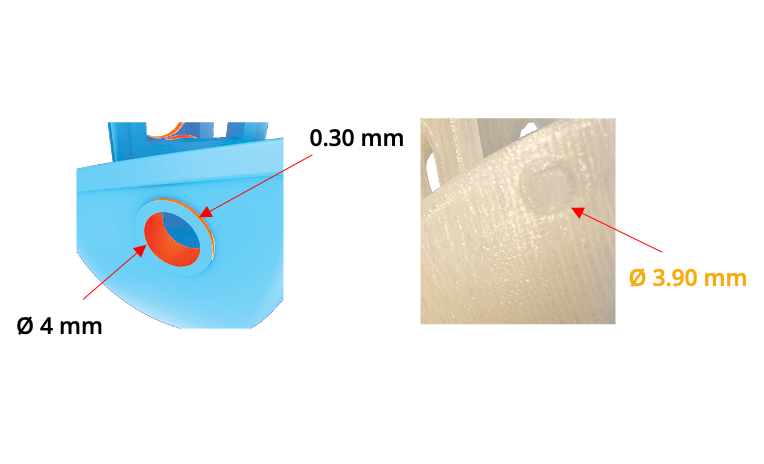 The inner diameter of #3DBenchy's hawsepipe measures 4 mm. The depth of the flange against the hull is 0.3 mm.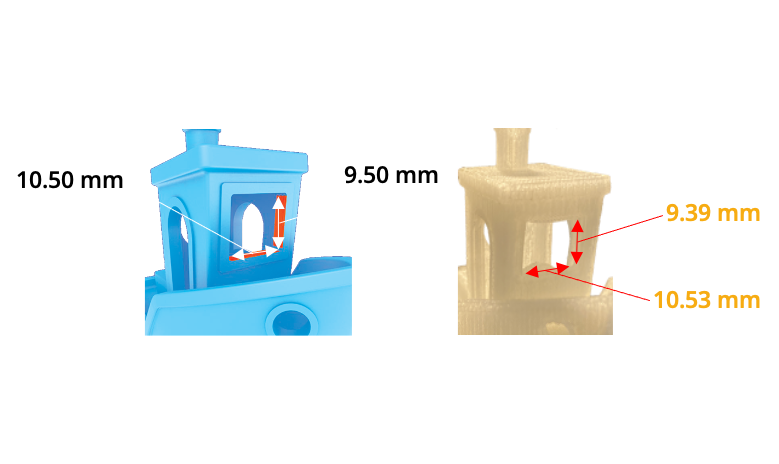 The rectangular front window measures 10.5 x 9.5 mm. Its parallel inner surfaces are horizontally cut into the bridge.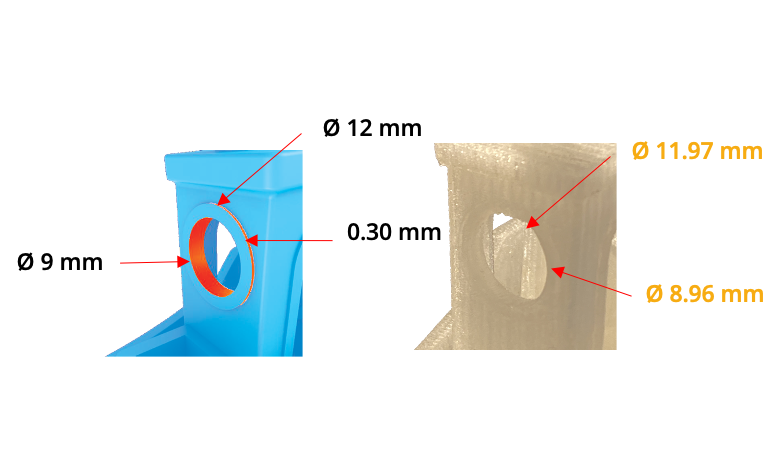 The inner diameter of the cylindrical stern window measures 9.00 mm. Its outer diameter measures 12.00 mm. The flange's depth is 0.30 mm.
#3DBenchy's high-cain spoon bow has a 40° overhang angle to the horizontal plane.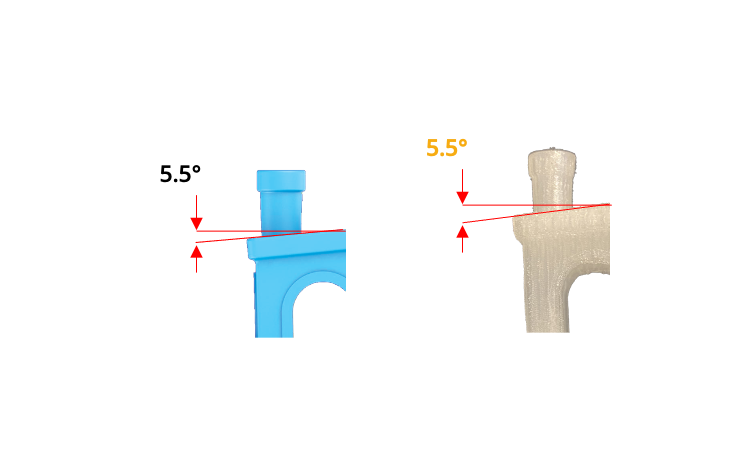 The roof of the bridge slopes at a 5.5° angle to the horizontal plane.
Let's dive into the possibilities offered by PAM
---
From pellets to object, PAM technology offers the most direct process to high performances end-parts.
Metals Ceramics Commodity Elastomers Performance High Performance.