Oxide ceramics
---
Great diversity of electrical properties
They are characterized, compared to metals, by a very high melting temperature and great chemical stability even at high temperature.
Alumina Al2O3 is made from bauxite (hydrated alumina), mainly used for its properties of stability, purity, refractoriness, chemical inertia , etc.
A quarter of the alumina produced passes through the refractories.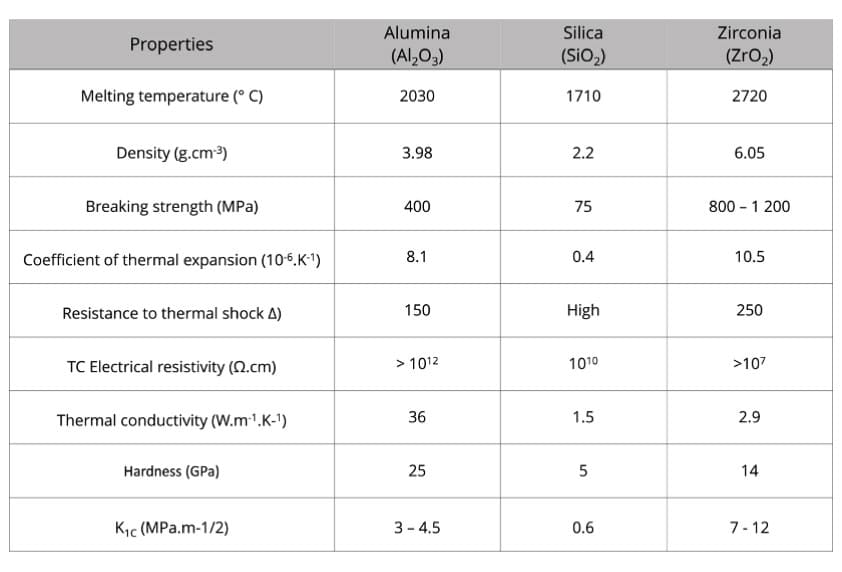 Silica SiO2 is a vitreous silica, due to its low coefficient of expansion and the absence of change in crystalline phases in temperature, it has an excellent resistance to thermal shock.

Zirconia ZrO2 exists in one of the three crystalline forms (allotropic forms) monoclinic –1100 ° C - quadratic - 2300 ° C - cubic –2700 ° C (fusion). It is necessary to stabilize the zirconia in one of the high temperature structures in order to avoid fragmentation during cooling. The addition of a few percent of MgO, CaO, Y2O3 or CeO2 leads to this result.
Oxide ceramics are also widely used for electronics and electrical engineering because of the great diversity of their electrical properties (ceramics for electronics represent 70% of the world market for technical ceramics):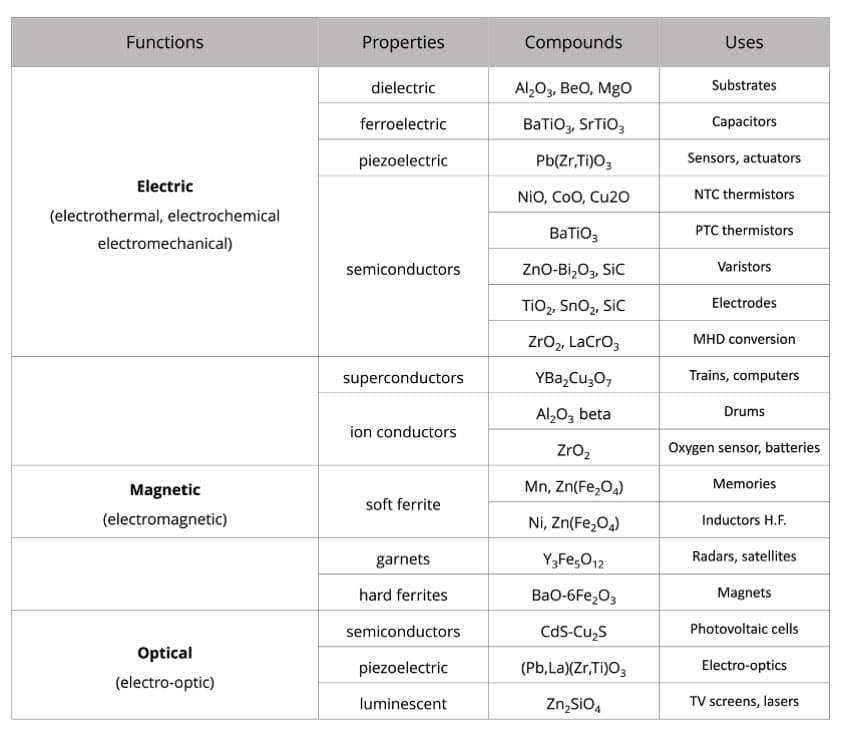 Discover Metal and Ceramic 3D printed parts
---