Technical ceramics
---
General introduction
Technical ceramic materials are made up of inorganic and non-metallic phases, with essentially ion-covalent bonds, not completely glassy and generally consolidated by sintering a powdery compact in the form of the desired object.
These compounds which contain both metallic (Al, Mg, Zr, etc.) and non-metallic (O, N, C, B, etc.) elements, thus give oxides, carbides, nitrides, borides, etc.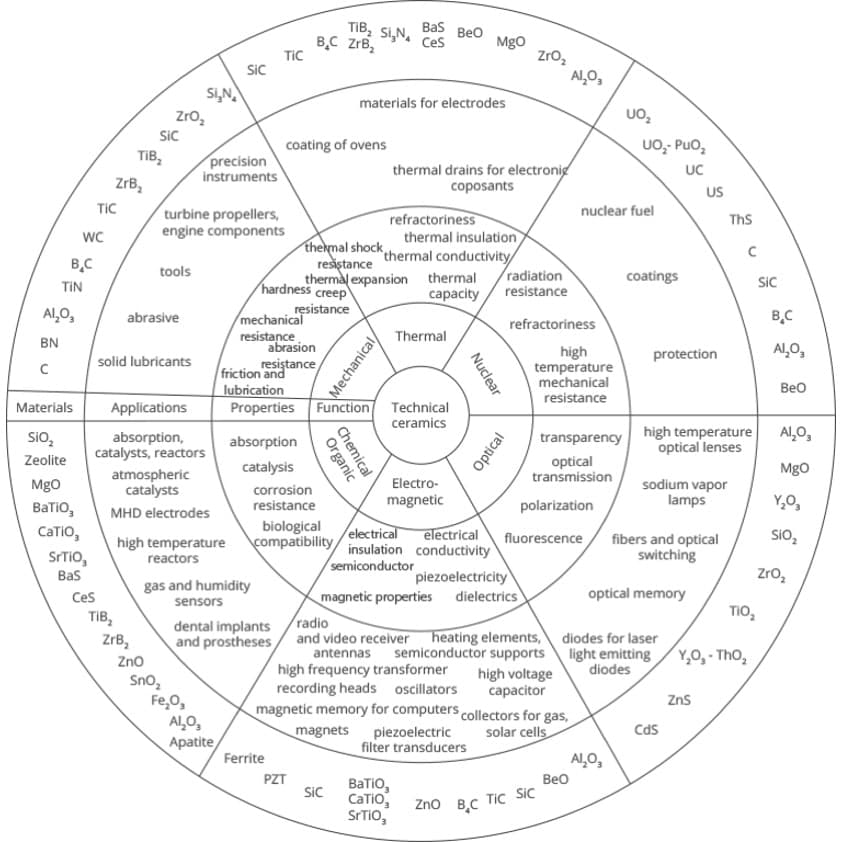 Ceramic materials are generally hard and brittle at break while sometimes being characterized by very high mechanical strengths.

"Technical" ceramics are prepared from synthetic materials or purified natural materials. We can distinguish "oxide" ceramics and "non-oxide" ceramics.
Discover Metal and Ceramic 3D printed parts
---