Dyes for thermoplastics
---
The most efficient way to colored 3D printed part.
To give color to your prints, Pollen AM offers a varied and economically profitable range of dyes compatible with a very wide range of thermoplastics.
PLA
,
ABS
,
PA
,
PC
,
TPE
, etc.
Our new range of dyes will meet your personalization needs.
Available in 0.5L bottle, this practical and economical format will allow 3D printed parts to be colored in a few minutes.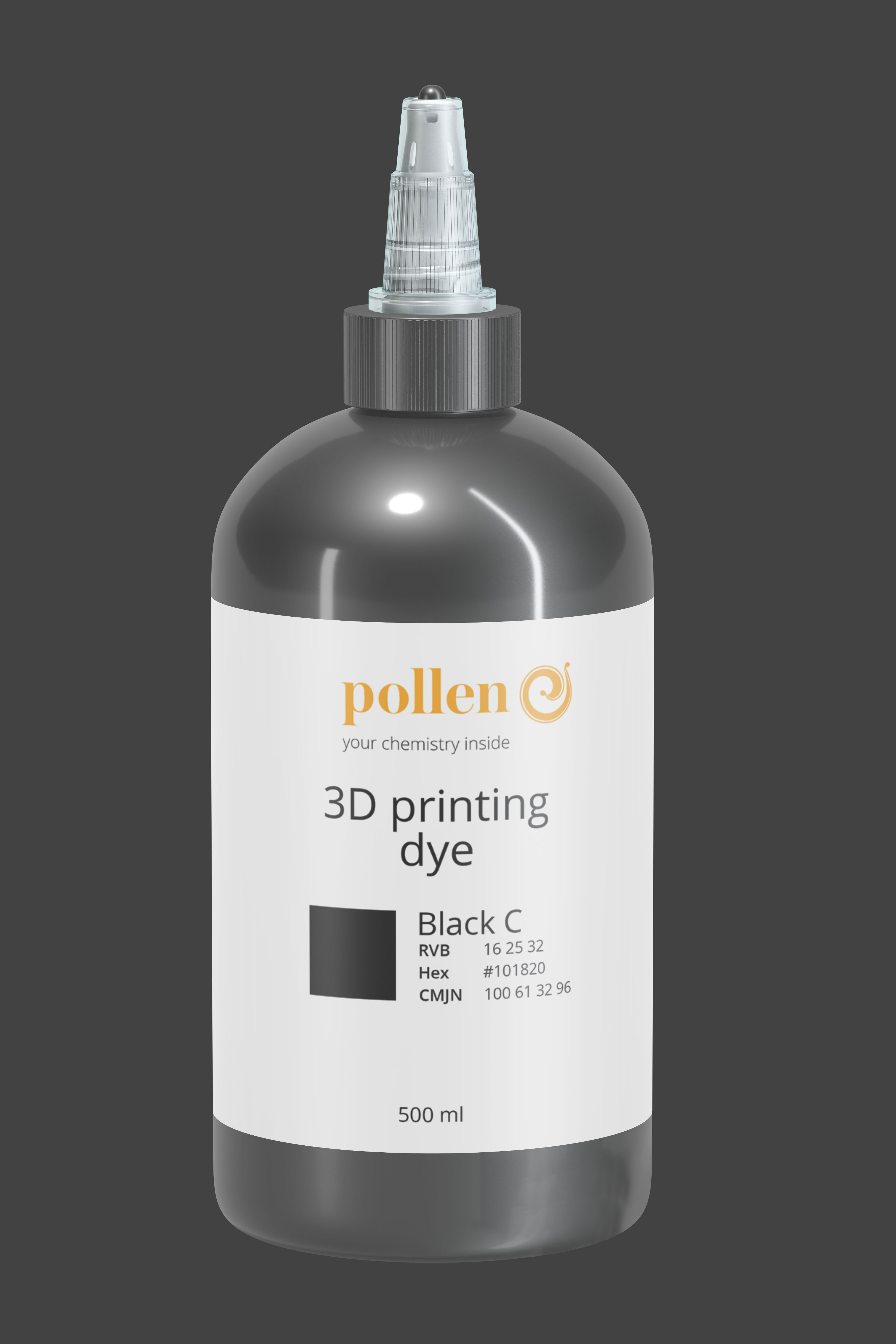 Black C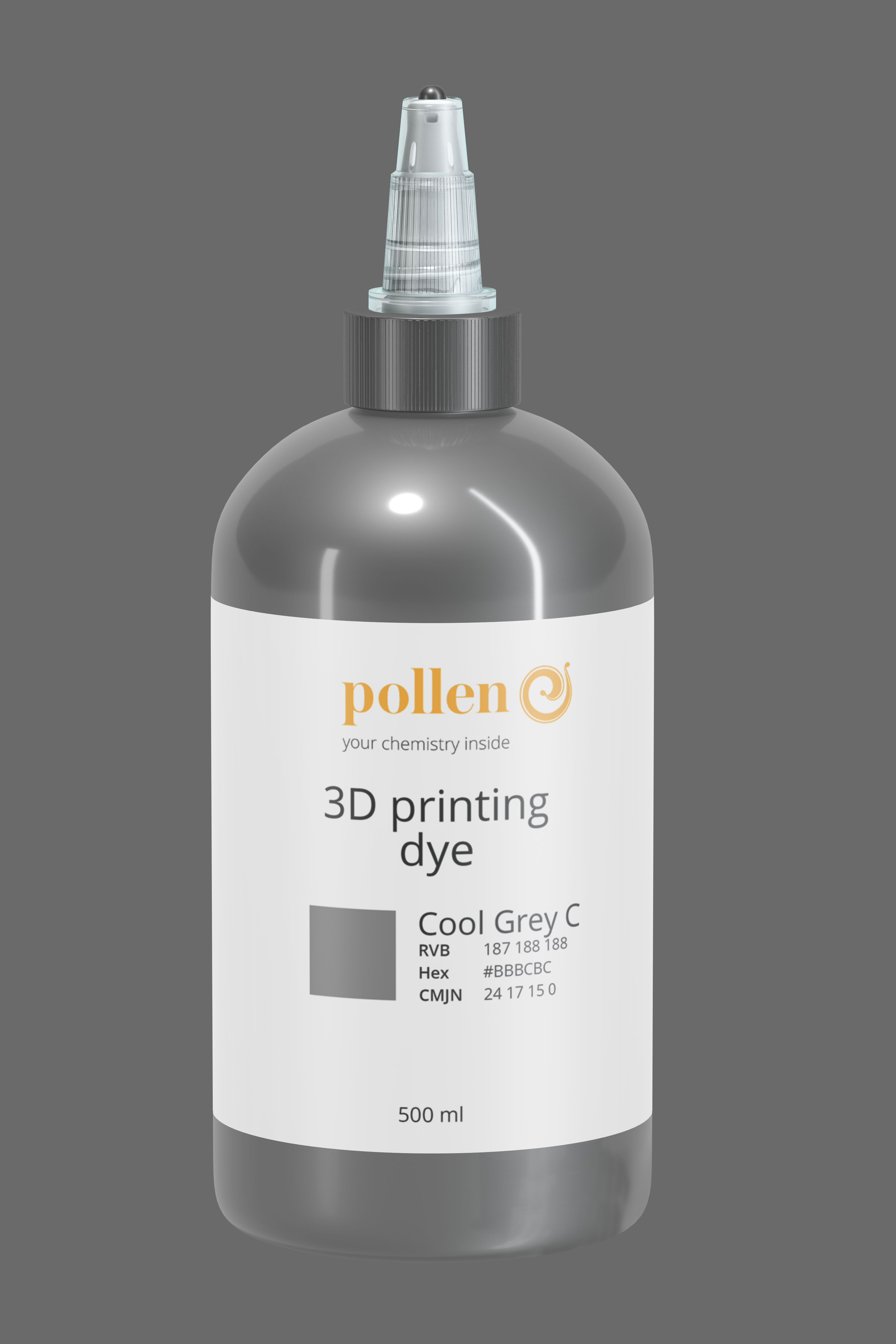 Cool Grey C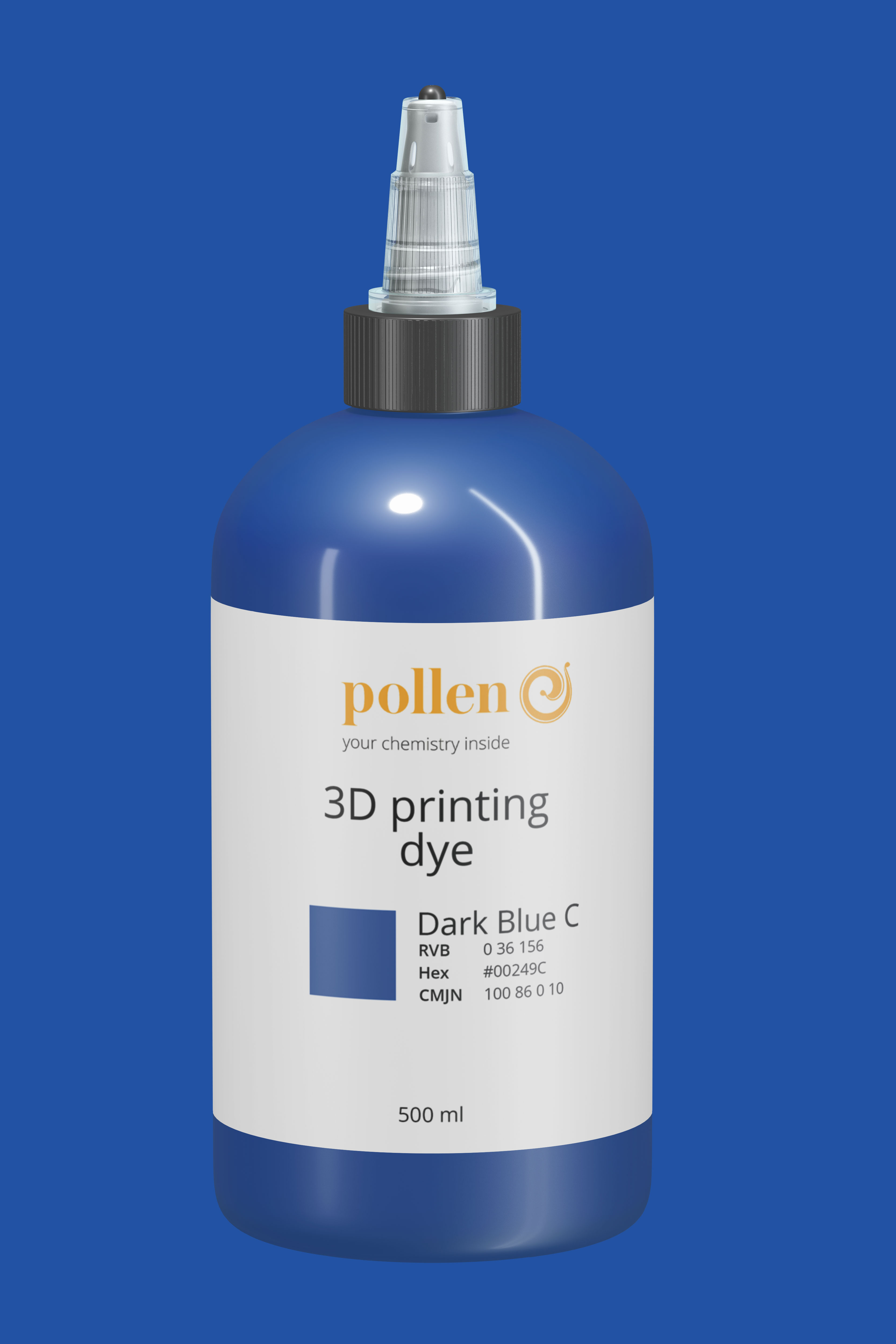 Dark Blue C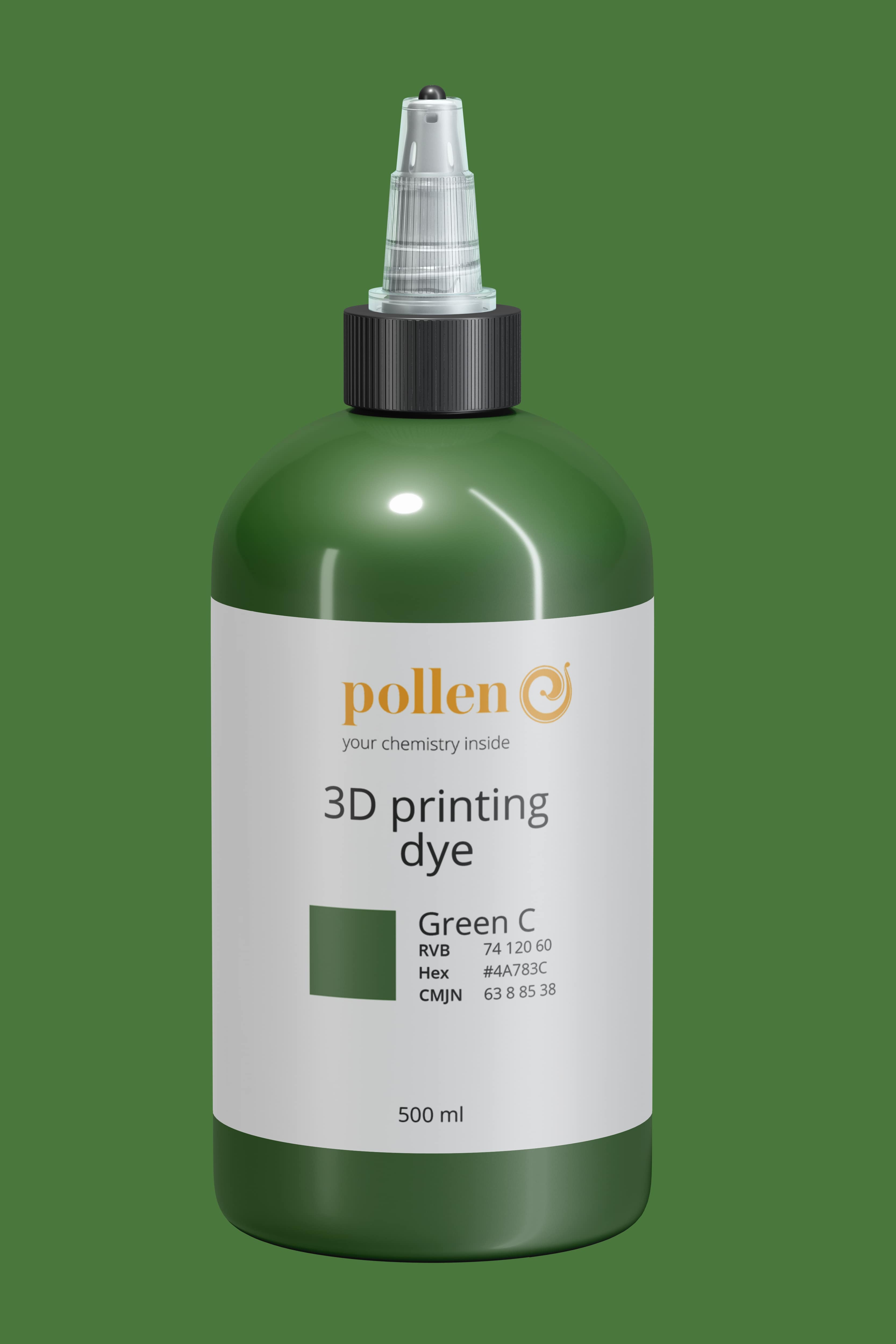 Green C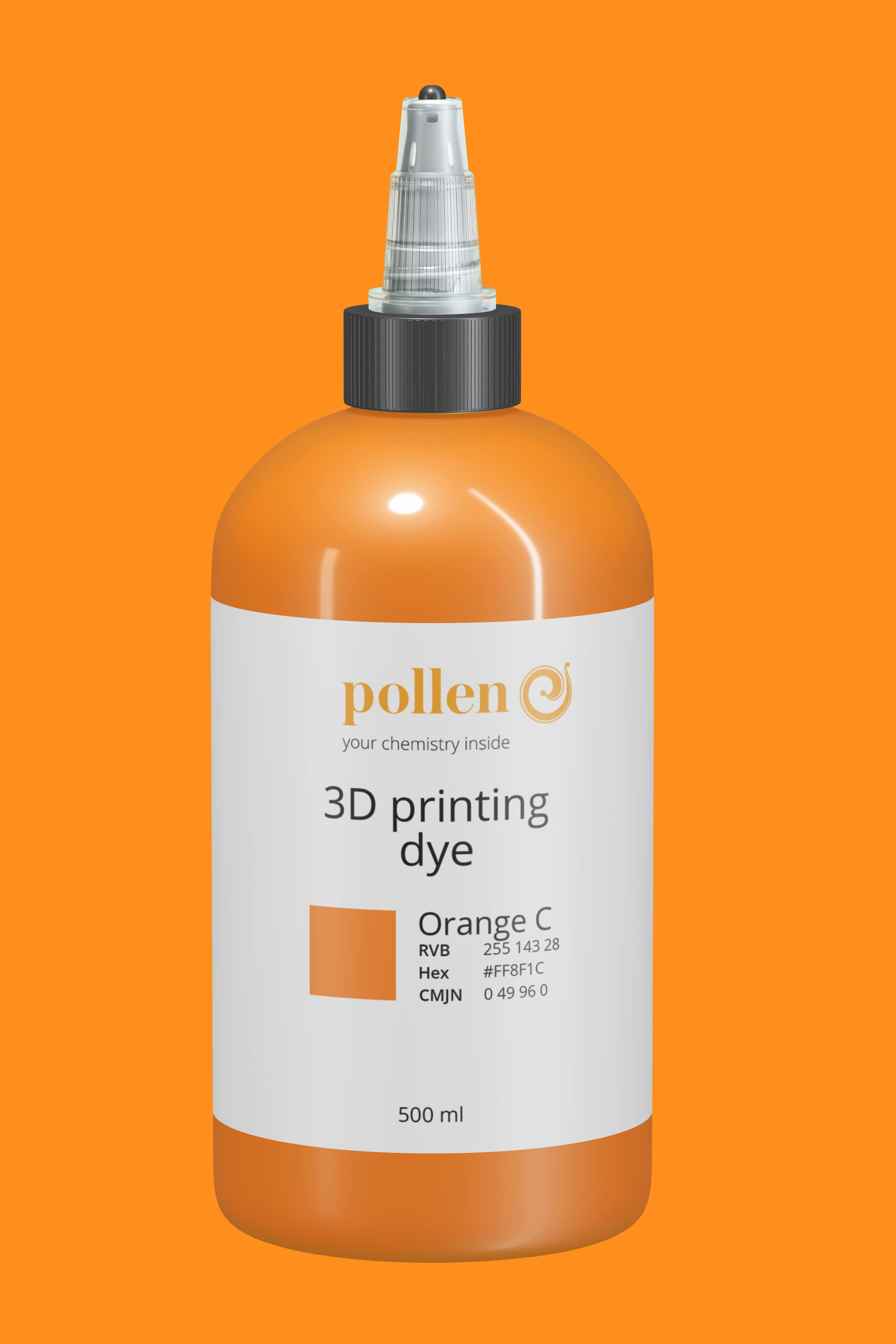 Orange C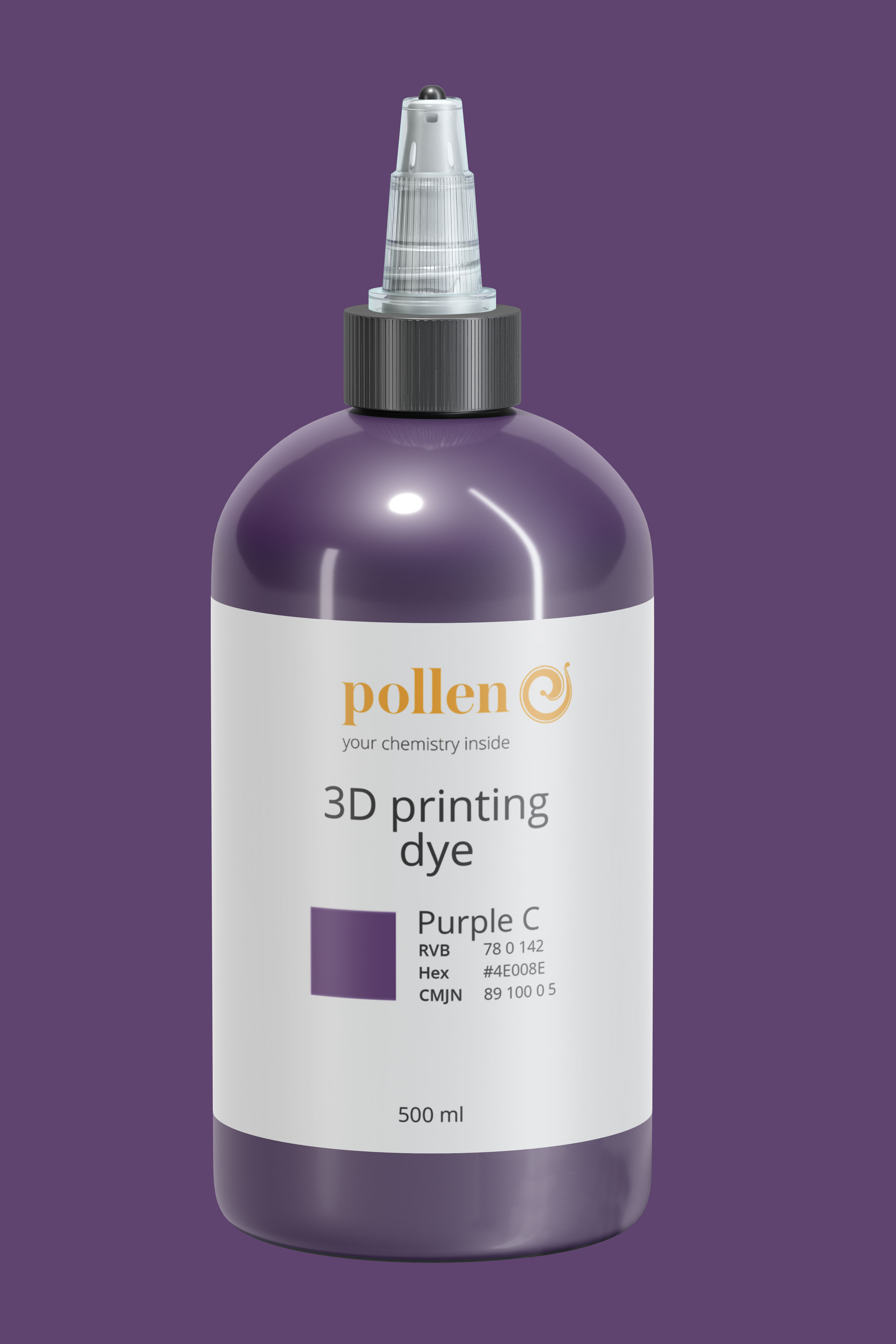 Purple C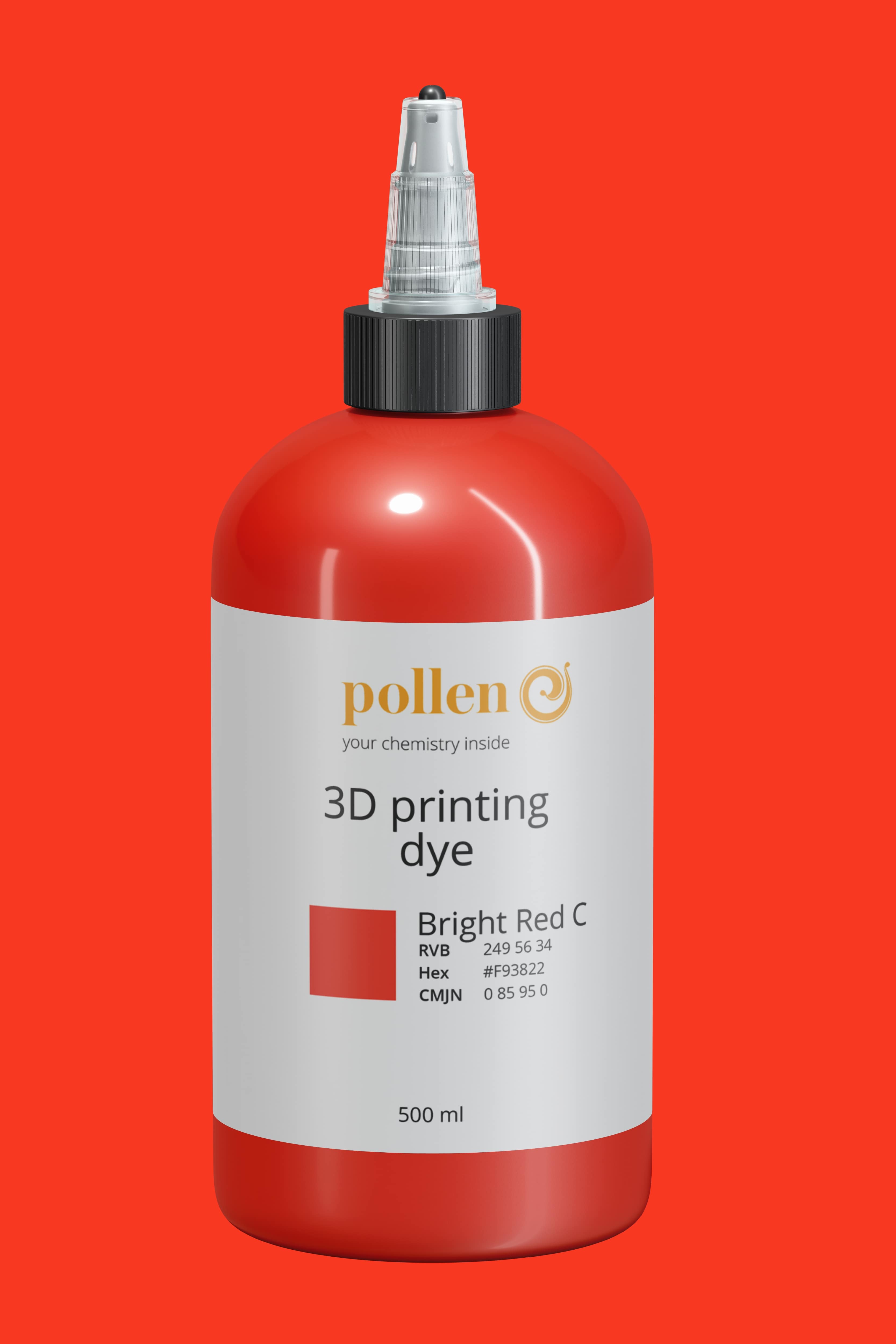 Bright Red C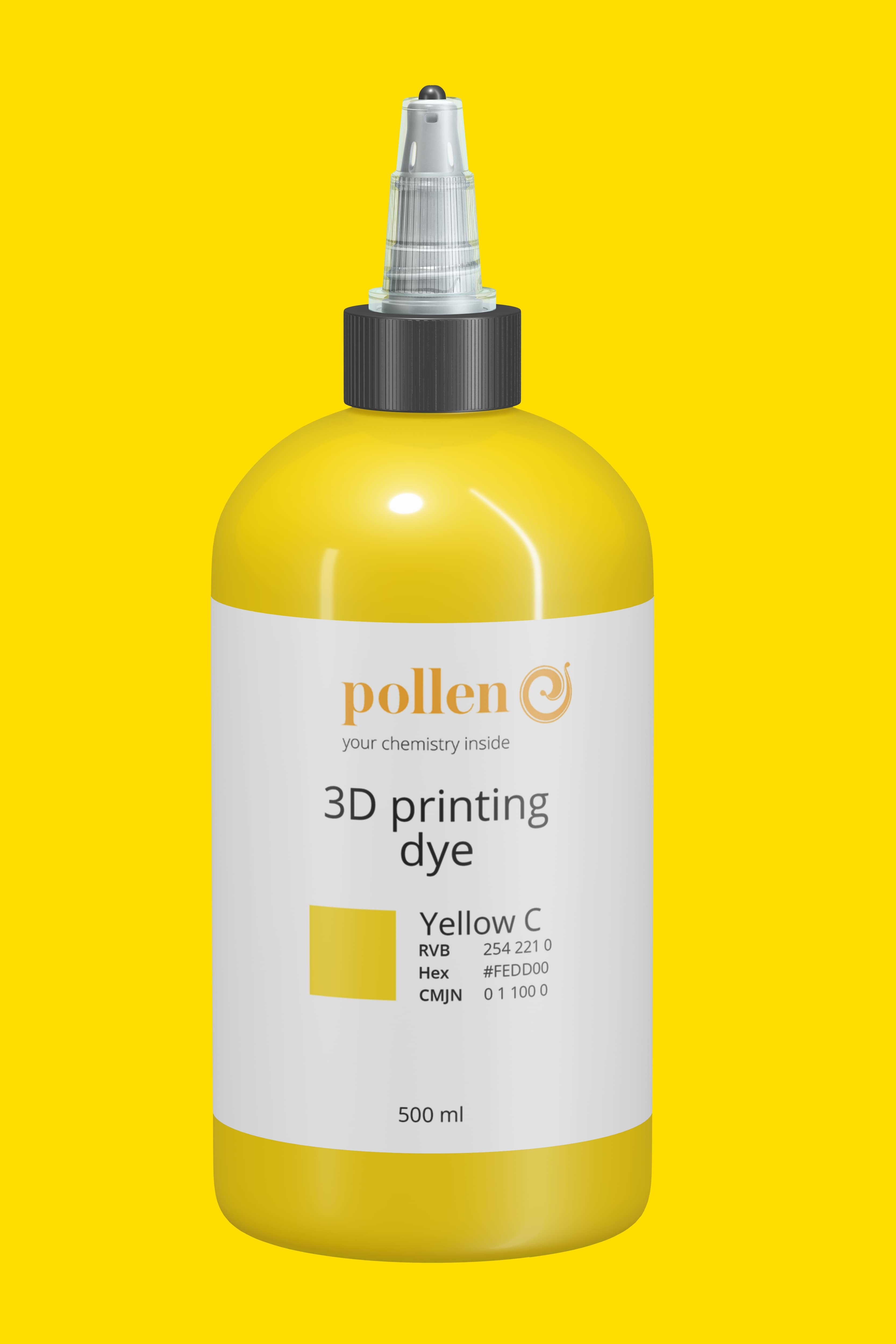 Yellow C
These dyes are concentrated solutions which must be diluted in water before use.

Only 3 steps to color a 3D printed part: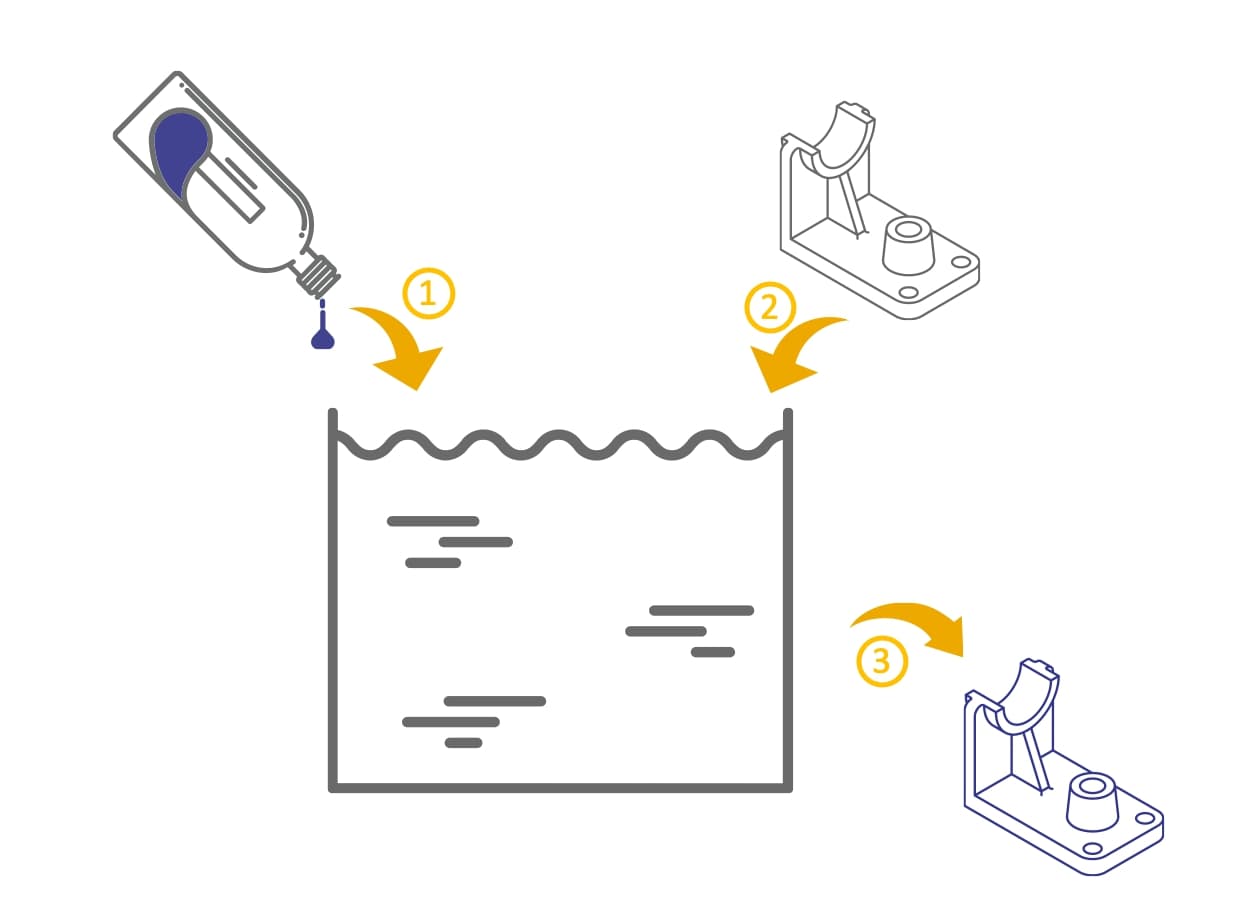 1 - Preparation of the coloring tank: depending on the depth of color required, dilute the dye in a volume of water between 2 and 5 times the volume of dye.
2 - Immerse the part in the prepared solution: depending on the depth of tints required and the thermoplastic to be colored, let the dye soak in for 1 to 10 minutes.
3 - Take the part out and let it dry in the open air for the necessary time.
Your color is not available, do not hesitate to contact us, we will be happy to propose you the product which corresponds to you.
Let's dive into the possibilities offered by colors
---