Sintering
---
Process costs
Sintering, like moulding, is common to all MIM variants.
It may be batch or continuous, in graphite lined or metal-lined furnaces, under hydrogen or inert gas or vacuum, slower or faster because of the furnace capabilities, but after all the same material (with the same starting powders) will have to reach a typical temperature to be sintered.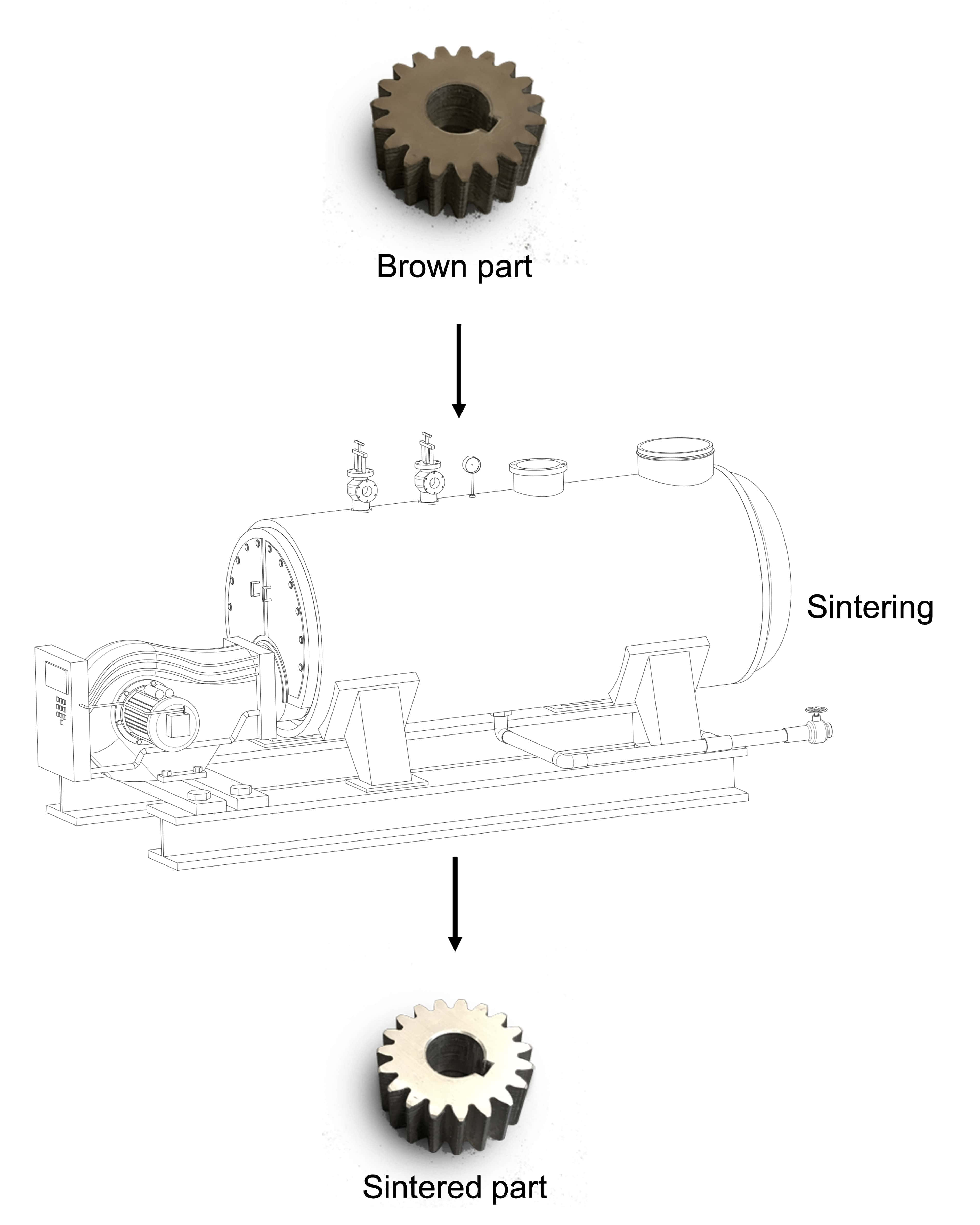 Equipment cost for a single part will depend on the actual number of parts that can be processed in a single cycle and the cycle time (for batch sintering) or in a given time (continuous sintering).
Cycle time, or the speed of the continuous sintering, depend on the component.
In general, thick components will have to be sintered slower than thin components. The variation in cycle time is much less than for debinding, roughly from a few (6-8) hours to 24 hours.

Each furnace use energy and gases, and these costs will refer to the number of parts processed.

An additional source of cost is the necessity of sintering supports. These can be disposable MIM feedstock supports that sinter together with the part and are removed later,or ceramic supports that do not change during sintering and are used in many cycles until they eventually get damaged and have to be replaced.

Discover Metal and Ceramic 3D printed parts
---