Part forming
---
Giving plastic properties to metal and ceramic powders.
The shaping of metals and ceramics is done at low temperature thanks to the plastic behaviour of the PIM feedstocks.
The first step in the manufacture of PiM parts is done either by a conventional process by injecting a feedstock into a mould under pressure using an injection press, or by using compatible metal 3D printers with these materials.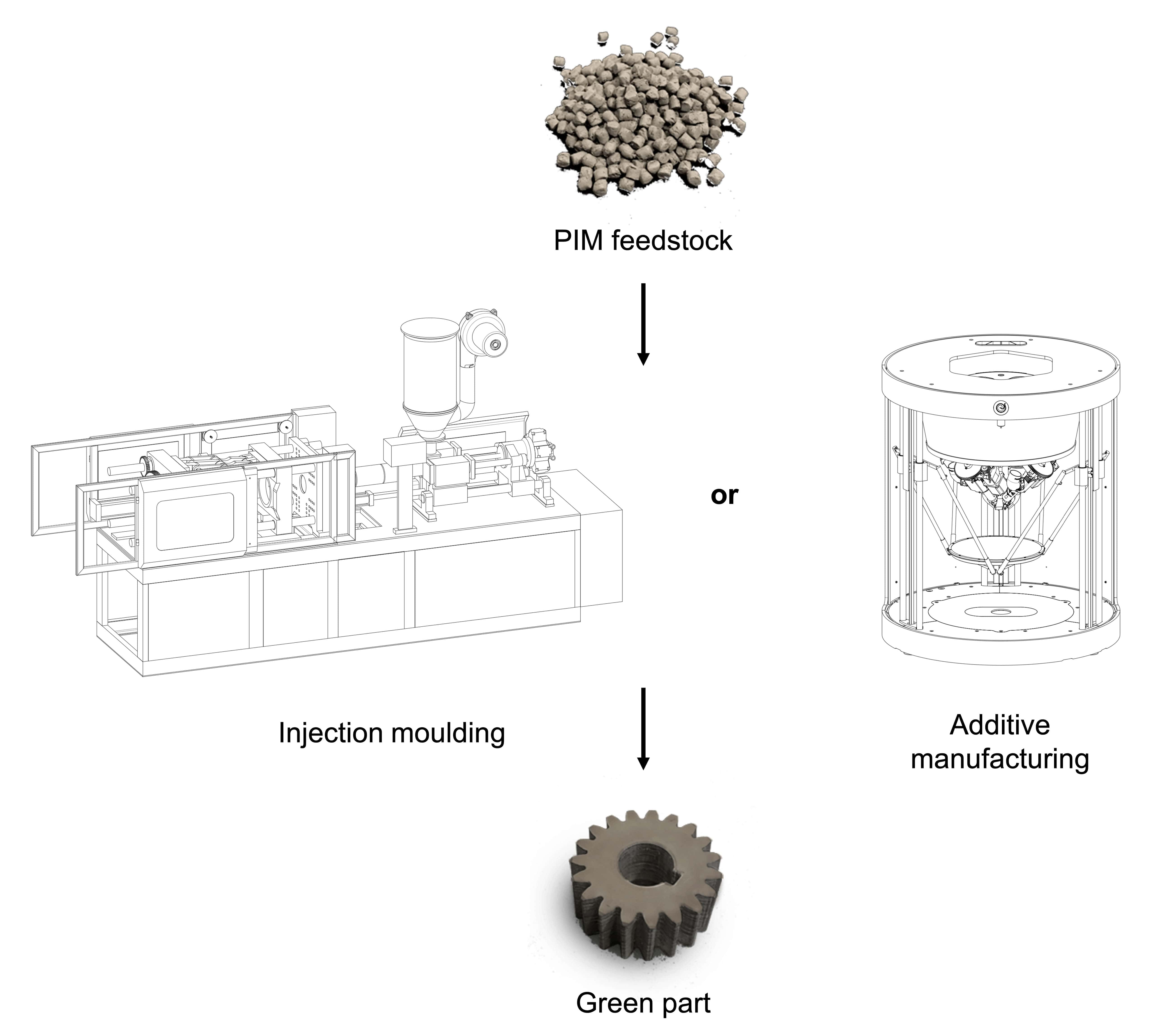 The part thus produced is a preform, called "green part". The level of binder contained in the green parts varies according to its chemical nature and the powders used; the percentage of binder is generally between 35 and 50% by volume.
Discover Metal and Ceramic 3D printed parts
---