Debinding process
---
Removing the binder.
This first post-process is a key operation of the PIM process, it makes it possible to prepare the parts for the sintering cycle and consists in removing approximately 98% of the organic binders contained in the "green part".
The residual binder is necessary for handling the debinded piece, called "brown part" and allows it to ensure good stability during the sintering process.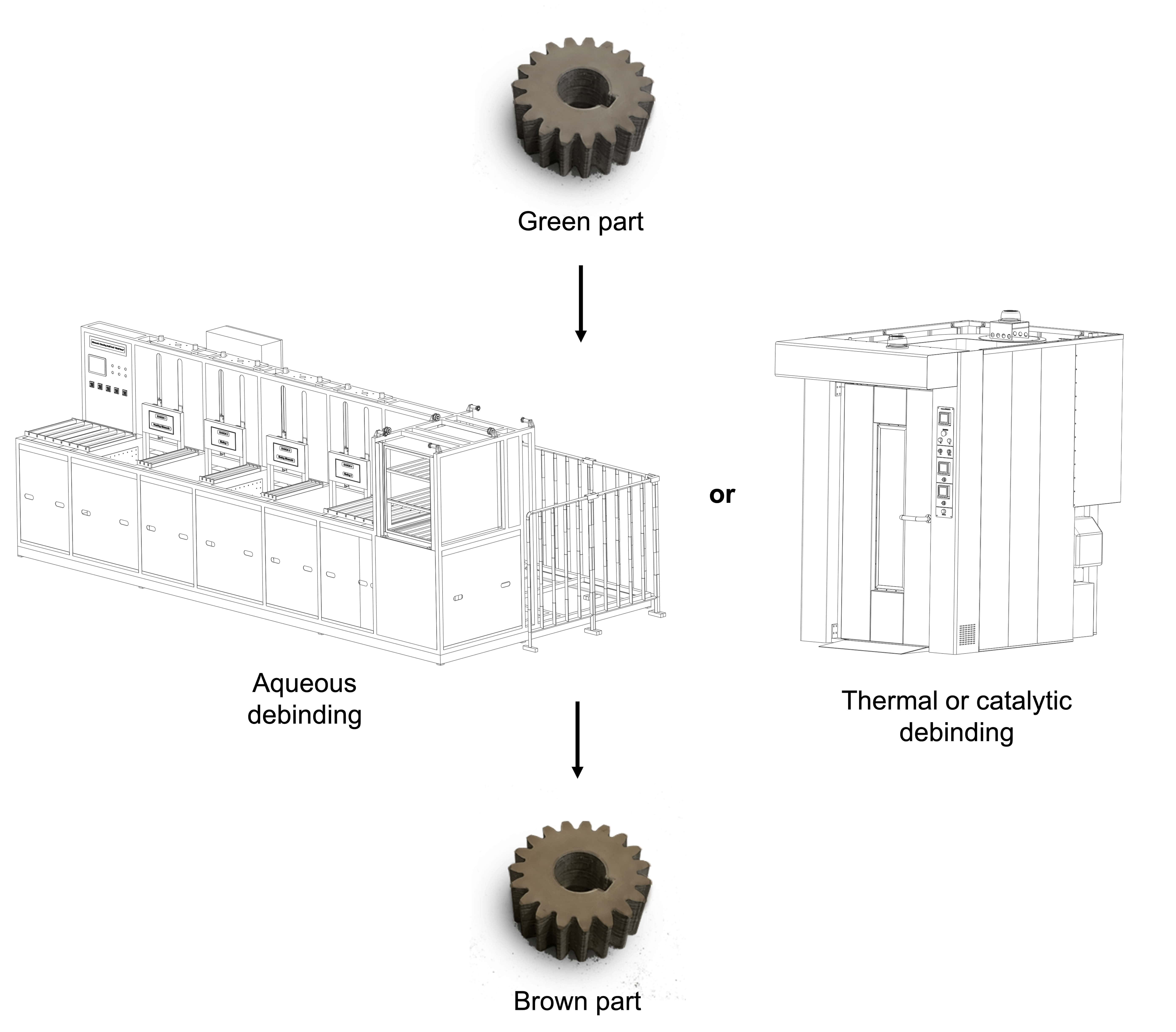 The quality of this operation is fundamental so as not to cause physical (cracking) or chemical (carburation) degradation to the part. A very large part of the defects which appear after sintering is generated by unsuitable debinding.

Depending on the chemical nature of the binder, debinding can be carried out catalytically, thermally or by solvent. At the end of the debinding cycle, the part has not undergone any dimensional change (shrinkage).
Discover Metal and Ceramic 3D printed parts
---