Sintering process
---
Welded the powder.
This operation takes place at a temperature close to the melting point of the treated powder, under a controlled atmosphere and sometimes under vacuum.
A pre-sintering cycle, also called 2nd debinding, is generally carried out before sintering. Its objective is to remove the residual organic binder retained at the end of the debinding cycle. This is followed by a heating cycle, called sintering, allowing the metal or ceramic particles to be welded together, it is during this stage that the mechanical properties are given to the final part, called "sintered part". .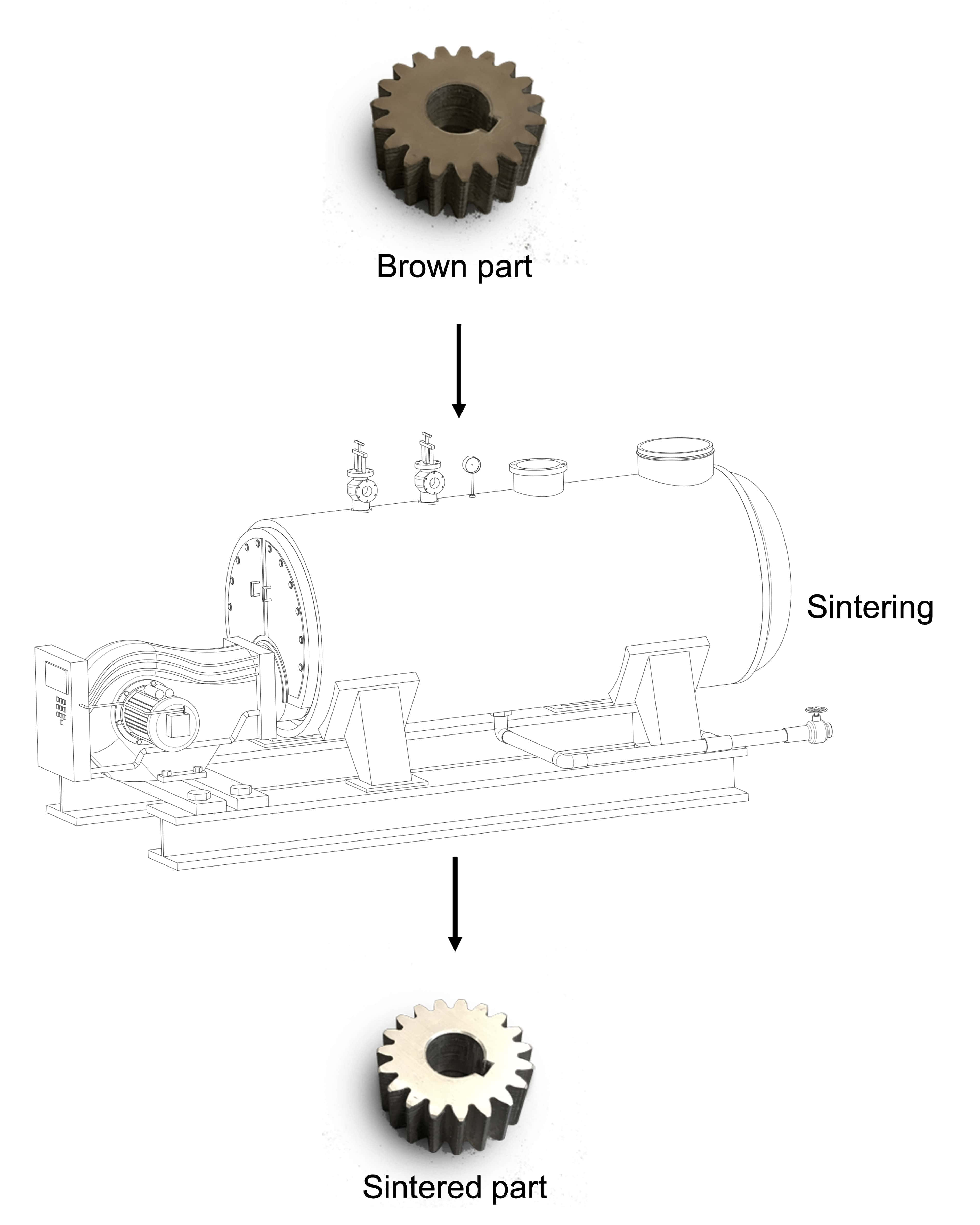 The gaseous mixture composing the sintering atmosphere is specific for each metal to be sintered, it aims to reduce, among other things, the oxide present on the surface of the powders. The shrinkage accompanying the sintering is important, controlled and isotropic.
Discover Metal and Ceramic 3D printed parts
---