PIM & PIM-Like economical aspects
---
Why and when using it?
The MiM process is an indirect metal application involving different steps. It is important to take this into account from the design phase to achieve the best production cost possible via MiM & MiM-Like processes.
MiM is particularly useful to produce small, medium and complex parts in large quantities. Pellet MiM-like additive manufacturing process allows making MiM economically efficient from the first parts.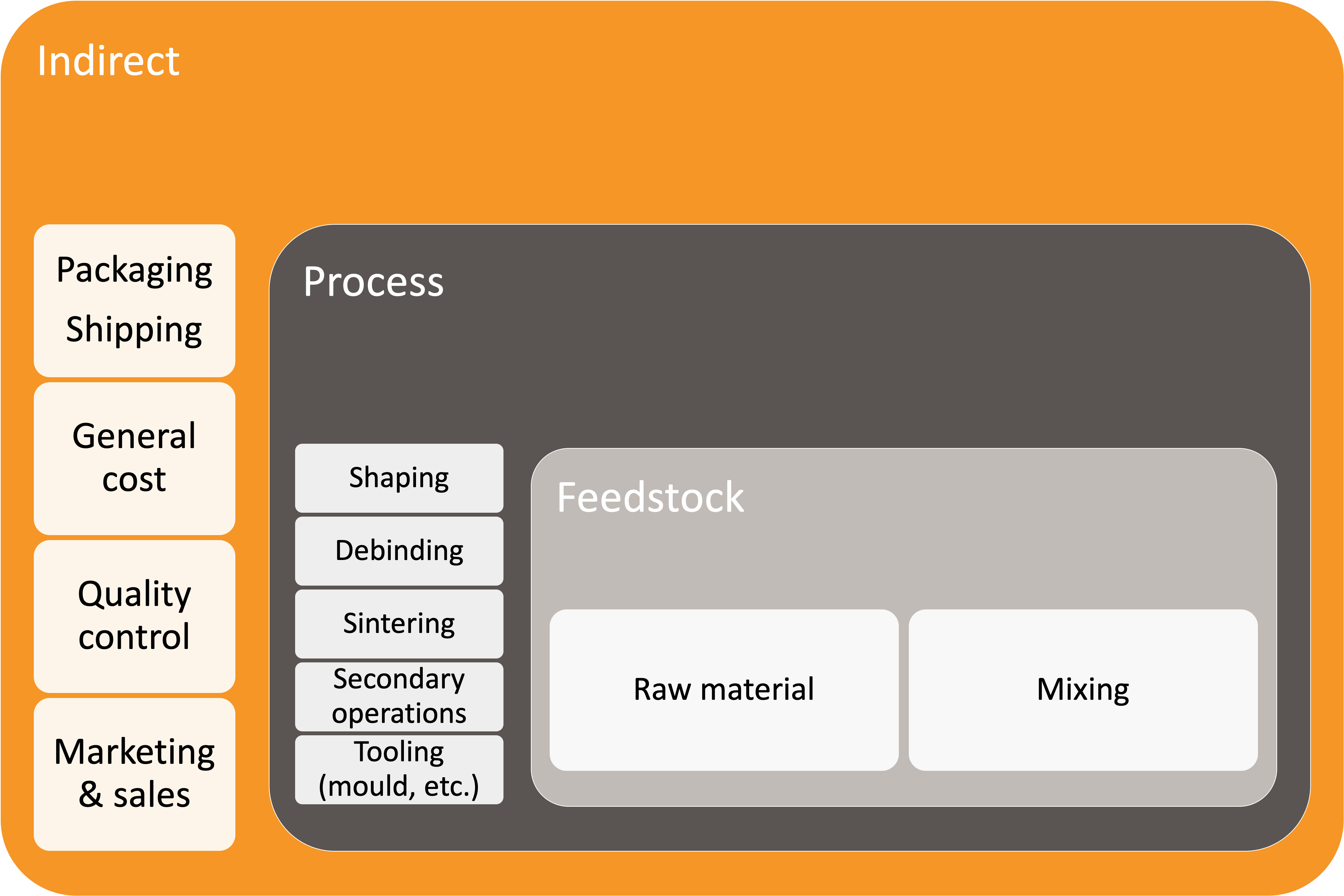 Like all production processes, MiM & MiM-Like costs arise along the different steps of the process (man power, equipment, materials, etc.), and sum up with indirect costs to obtain final cost.
Discover Metal and Ceramic 3D printed parts
---