PIM feedstock
---
Raw materials
MIM feedstock is obtained by mixing thermoplastic resins and metal powders.
The metal powder is the first source of cost is the raw materials. Powders are usually very fine (below 20 μm), obtained by gas atomization and then sort. This powder is more expensive than bulk wrought material.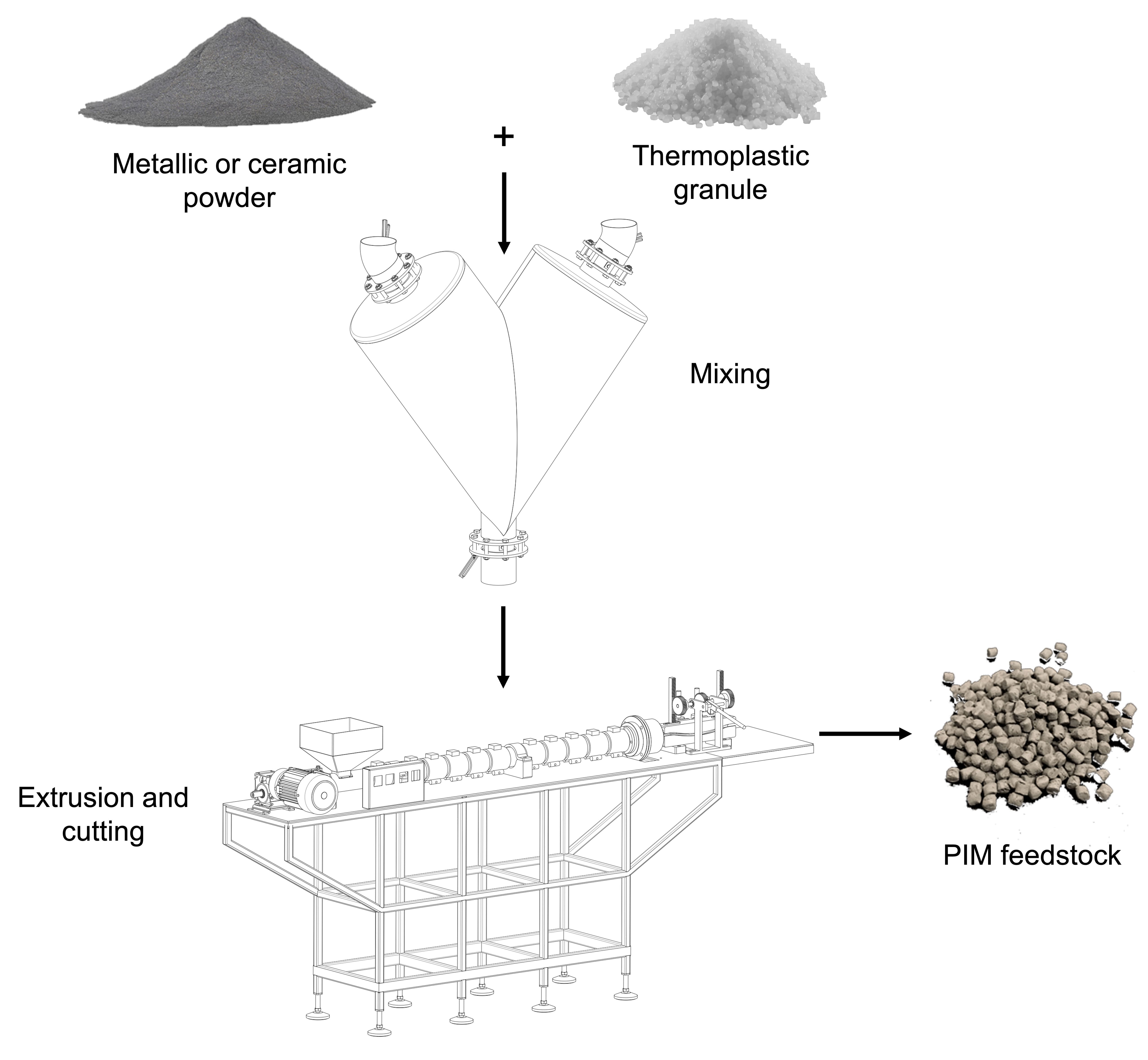 As the raw materials are expensive, the parts should be as light as possible.
The use of coring and the reduction of thickness, though it cannot be extreme to avoid moulding difficulties, and the use of coring, are both good ways to reduce part weight and eventually part cost.

Mixing is the process of feedstock preparation (addition of binder to the powders), it as a rather stable value when applied to well-established MIM feedstocks, just a few euro per kilogram, i.e. an additional cost to the powder cost.

Should a special feedstock be developed for a new application, it will suffer from added costs coming from some development activity:
- these costs will eventually be diluted over the quantity produced, but, of course, if a part requires a special alloy and only in a small quantity, that is the worst case in terms of cost.
Discover Metal and Ceramic 3D printed parts
---