Debinding
---
Process costs
Debinding is a step that depends strongly on the actual feedstock used.
The specific debinding strategy (thermal, solvent, chemical degradation, batch or continuous) will imply different equipment costs.
Equipment cost for a single part will depend on the actual number of parts that can be processed in a single cycle and the cycle time (for batch debinding) or in a given time (continuous debinding).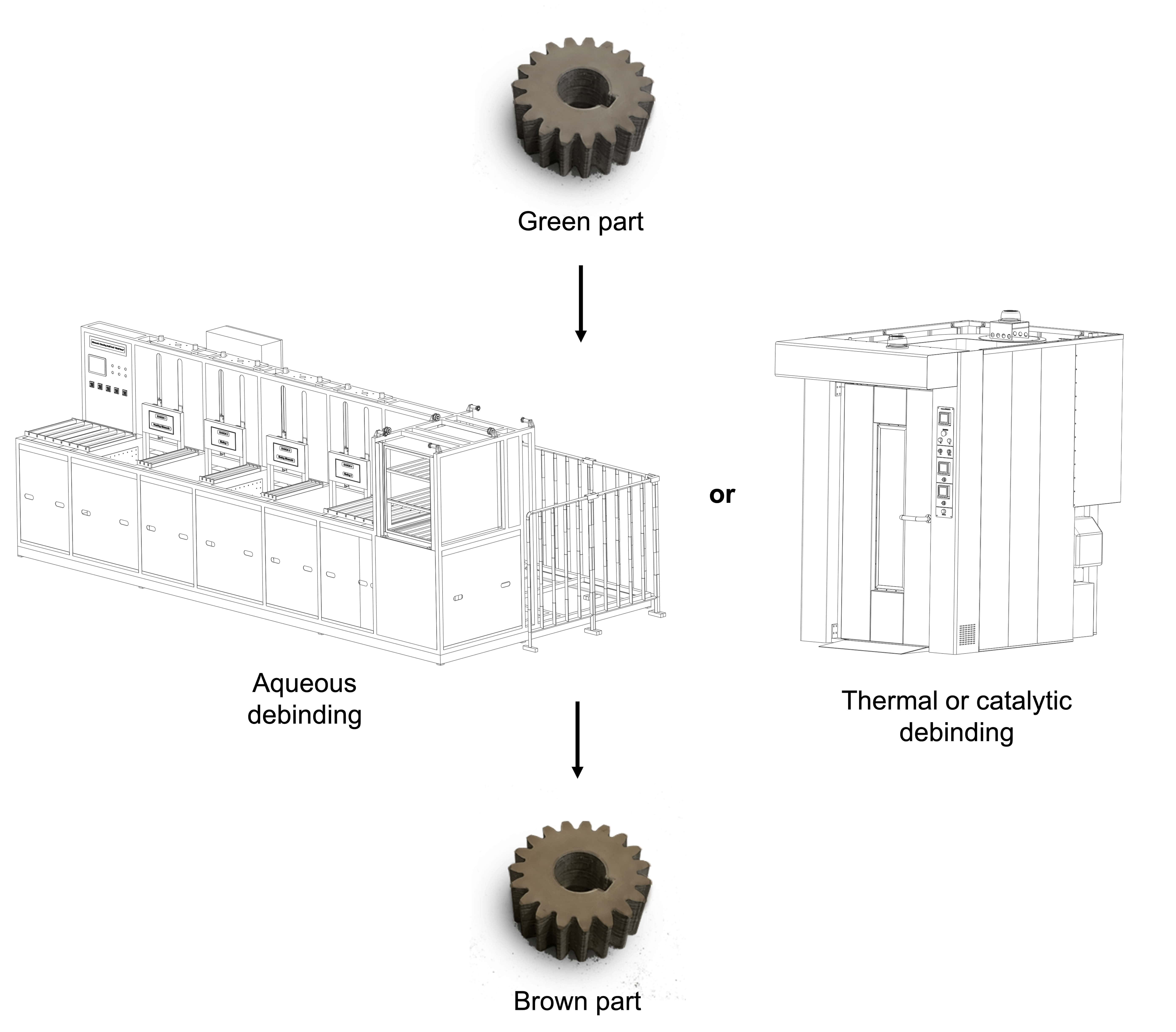 Cycle time, or the speed of the continuous debinding, depend on the component.

In general, thick components will debind slower than thin components but actual debinding times vary with the feedstock and the debinding strategy so no figures can be given here. Debinding can vary from a few hours to several days.

Each strategy will imply some fluid consumption (solvents, chemical agents, gases) and some energy, roughly proportional to cycle time and to the number of parts processed.
Personnel cost will be due to pick & place activities, quality checks (defects, weight loss), and equipment operation.


Discover Metal and Ceramic 3D printed parts
---