Quick-start access
---
First step before becoming an expert.
The training course dedicated to users skill development and printing of validated materials for ease of use.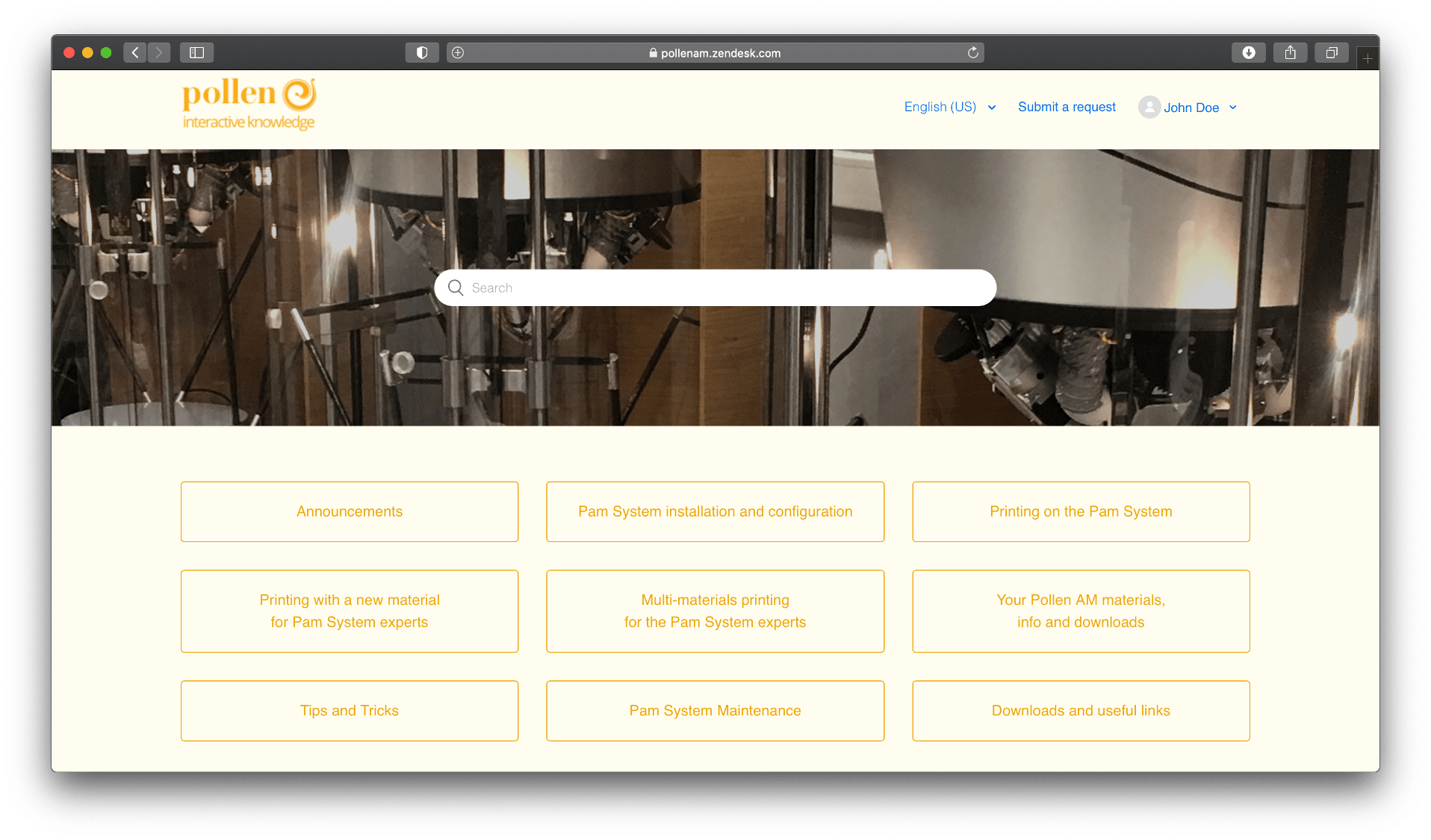 To help users of Pam 3D printers in their projects, Pollen AM has set up a support platform accessible online.
This desire to centralize, dematerialize and disseminate knowledge allows us to offer a solution that is perfectly adapted to the international implementation of Pam systems. In addition, users now have access to easy support, whatever the time of day or day.

The platform includes all the documentation relating to the support, maintenance and upkeep of a Pam system.

In order to offer a service with functionalities adapted to each user, the platform is offered in two access modes: Quick-Start access, accessible to all our customers, and Expert access, accessible to subscribers.


Quick-Start Access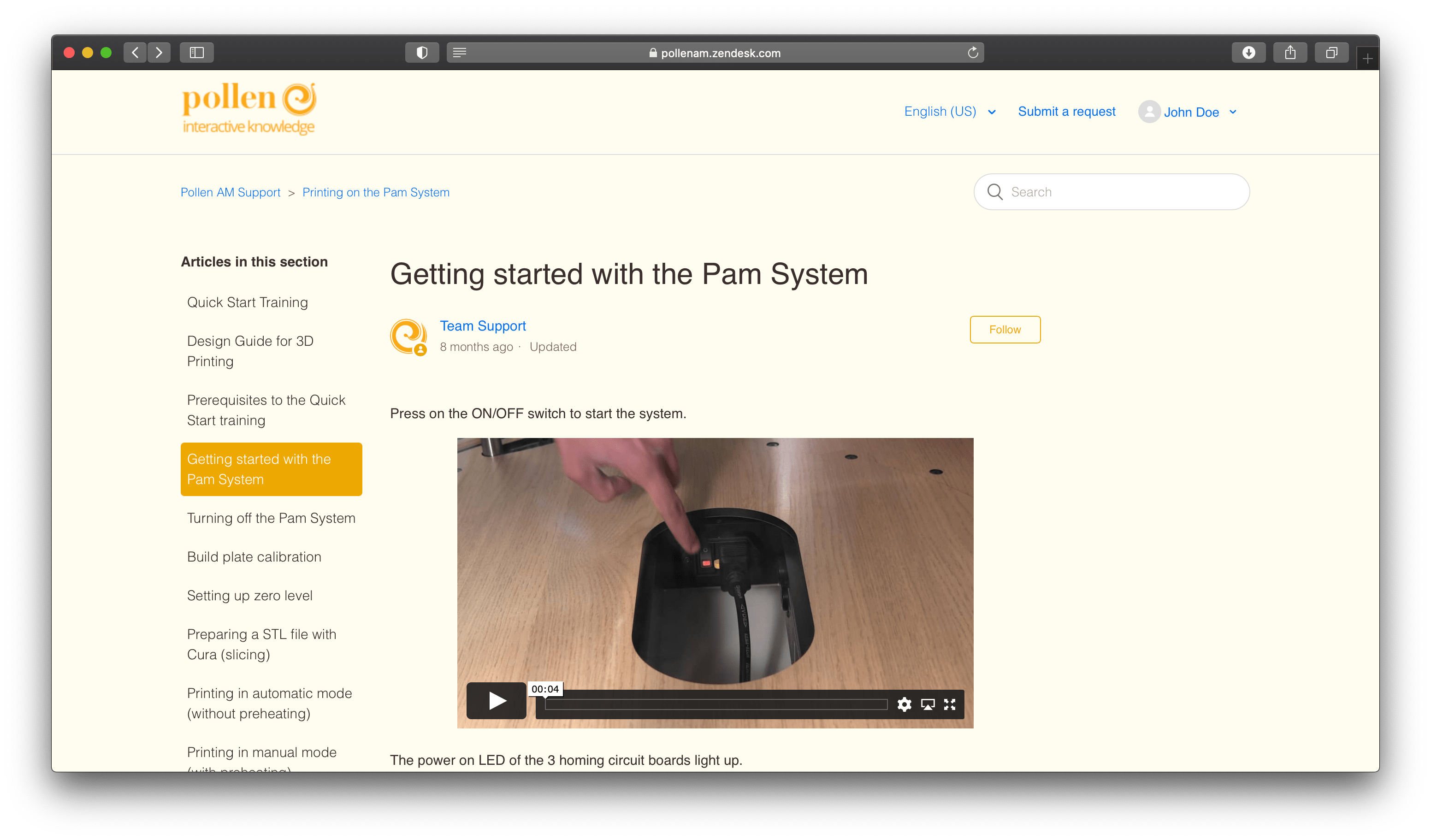 The Quick-Start access is included with the purchase of a Pam system. It gives access to the following functionalities:
- Quick-Start training to get started with the system and start printing;

- All videos and articles related to Level I installation and maintenance of your Pam system;

- User guides for Pollen AM validated materials.