Expert access
---
The right choice to become an expert.
The training course dedicated to skill development for 3D printing of industrial materials.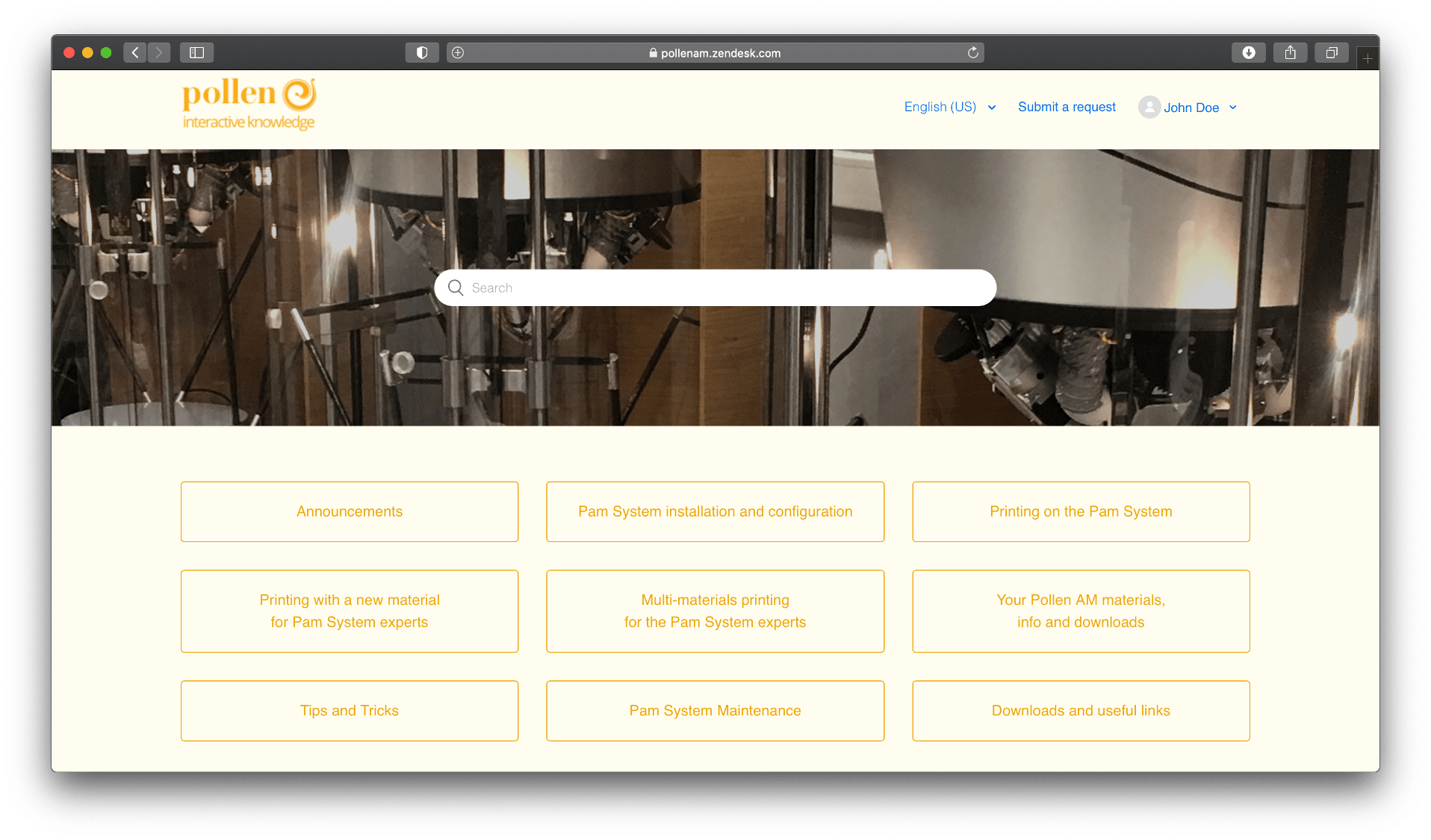 Expert access is available through an annual subscription. In addition to the functions of the Quick-start access, it gives access to the entire Pollen AM knowledge base. Thus the Expert access allows an unlimited and available access to:
- The entire Pollen AM training path with the Quick-Start, Expert#1 and Expert#2 modules;

- The Pollen AM marketplace, which allows you to acquire 3D printing profiles already validated and ready to print;

- A direct sharing of Pollen AM's expertise on a Pam system, from printing advice to the presentation of the latest functions developed and implementable in a system;

- Pollen AM's comprehensive knowledge base for maintaining and servicing a Pam system.
Expert Access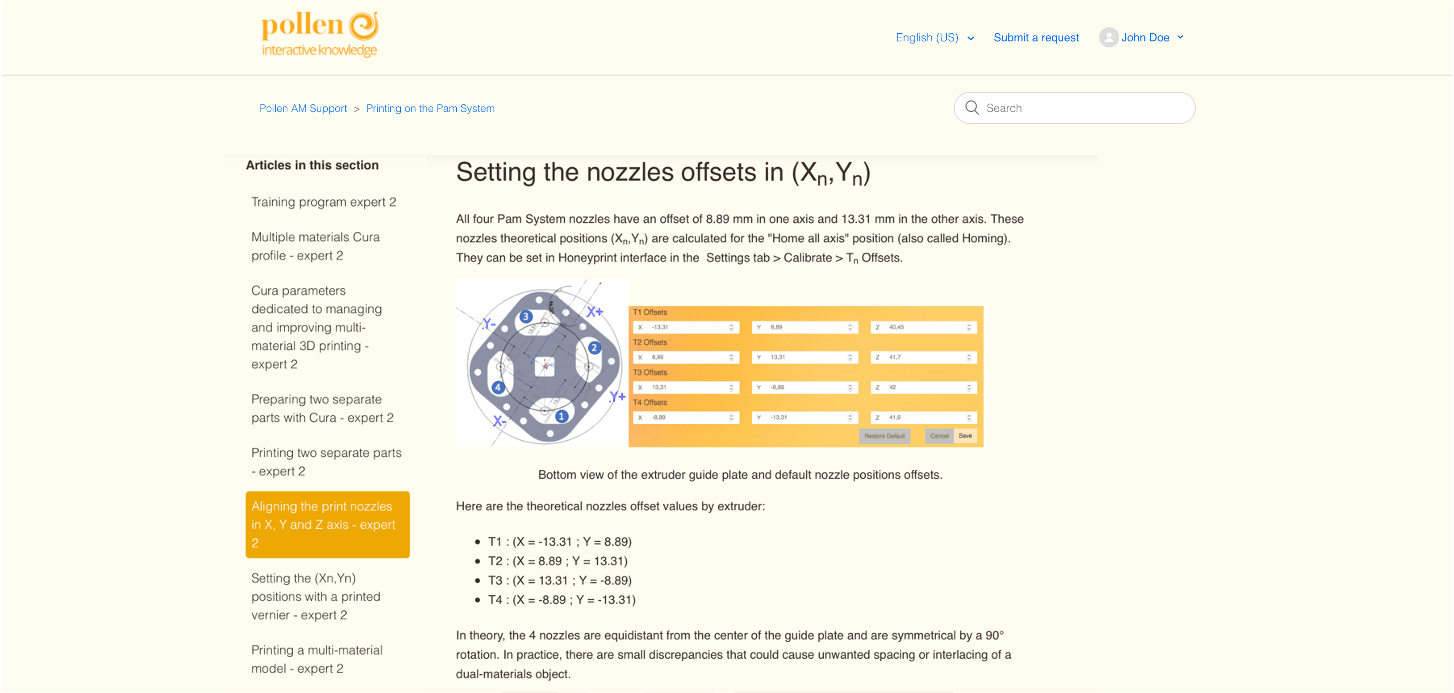 The Pollen AM interactive knowledge base is our preferred place to exchange with Pam system users. Its content is fully indexed for easy access and search. Above all, it is entirely designed to be as pedagogical as possible, information is always accompanied by photos or videos to best illustrate the subject.

Our technical teams carry out continuous development work on the Pam system. The results of these developments, whether they concern the system, print profiles or feedback, are made available to users through the knowledge base.

In addition, we take it to heart to collect user needs or problems they are facing. The support provided on a theme leads to an enrichment of the content, hence the interactive aspect of this knowledge base.