Machining operations
---
As cast or wrought metal parts, MiM & MiM-Like parts can be heat treated to increase strength, hardness and wear resistance with similar results.
In many cases MiM & MiM-Like are a near net-shape technology, with final details added via secondary operations.
Machining operations are usually carried out after sintering, also it can be done on the green part, but due to the low strength of these green parts it is made on rare occasion such as machining hard and abrasive materials once sintered (tungsten, titanium, etc.).
It is also possible to machine the parts after a presintering operation at a low temperature (temperatures will depend on the alloys).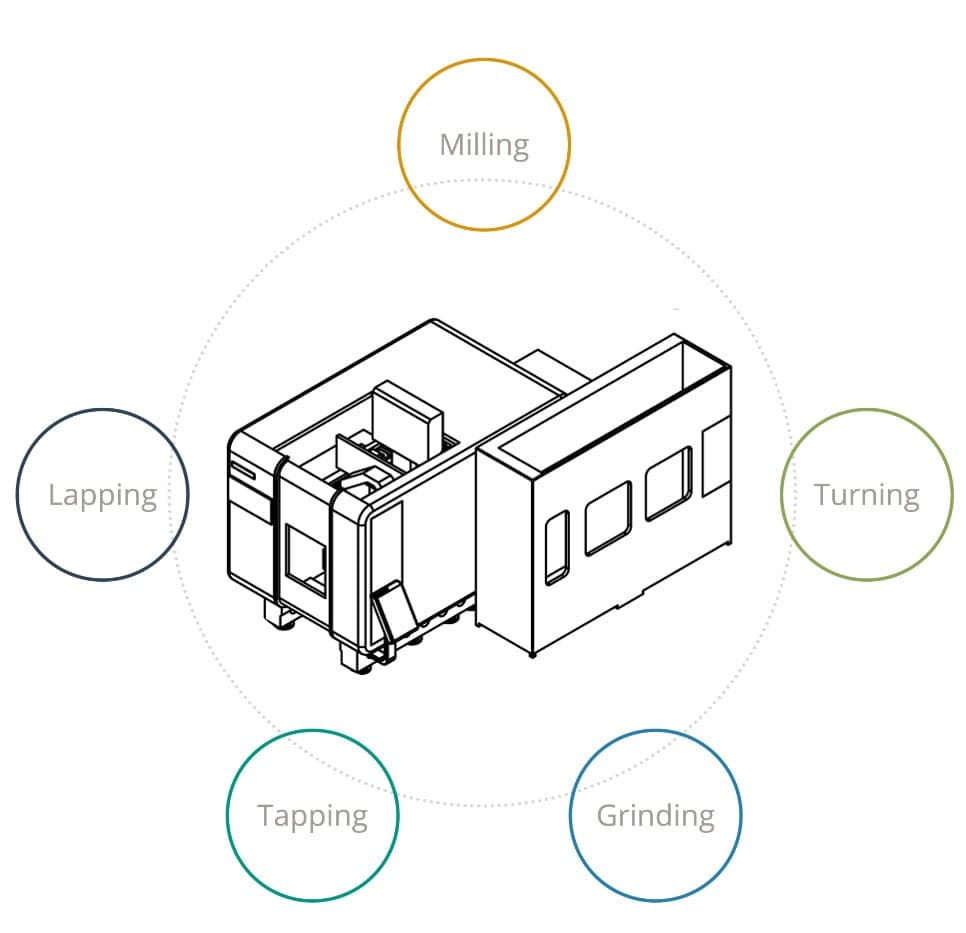 The parts are then sintered and eventually sized.
MiM & MiM-Like parts can accept a wide range of machining finishing treatment for instance, broaching, sizing, burnishing, grinding, deforming, deburring, abrading, etc.
The machinability of a mechanical component, independently of being wrought or derived from powder metallurgy, is mainly influenced by, the workpiece itself, the tool and the cutting conditions.

The primary factors influencing the machinability of sintered materials, being also responsible for their properties, can be divided into the following groups:
- Manufacturing and processing technique, (forming, debinding and sintering conditions);
- MiM feedstock, (powders specifications, binder/powder ration, etc.);
- Alloy chemistry, resulting microstructure, mechanical properties, and porosity (shape, size, distribution of pores and of non-metallic inclusions).

In some cases, to improve the machinability of MiM & MiM-Like parts they are impregnated with oils by submerging parts in a heated oil bath for several hours.


Discover Metal and Ceramic 3D printed parts
---