General guidelines
---
The golden rules
Applying these simple rules as much as possible significantly reduces the production costs of PIM parts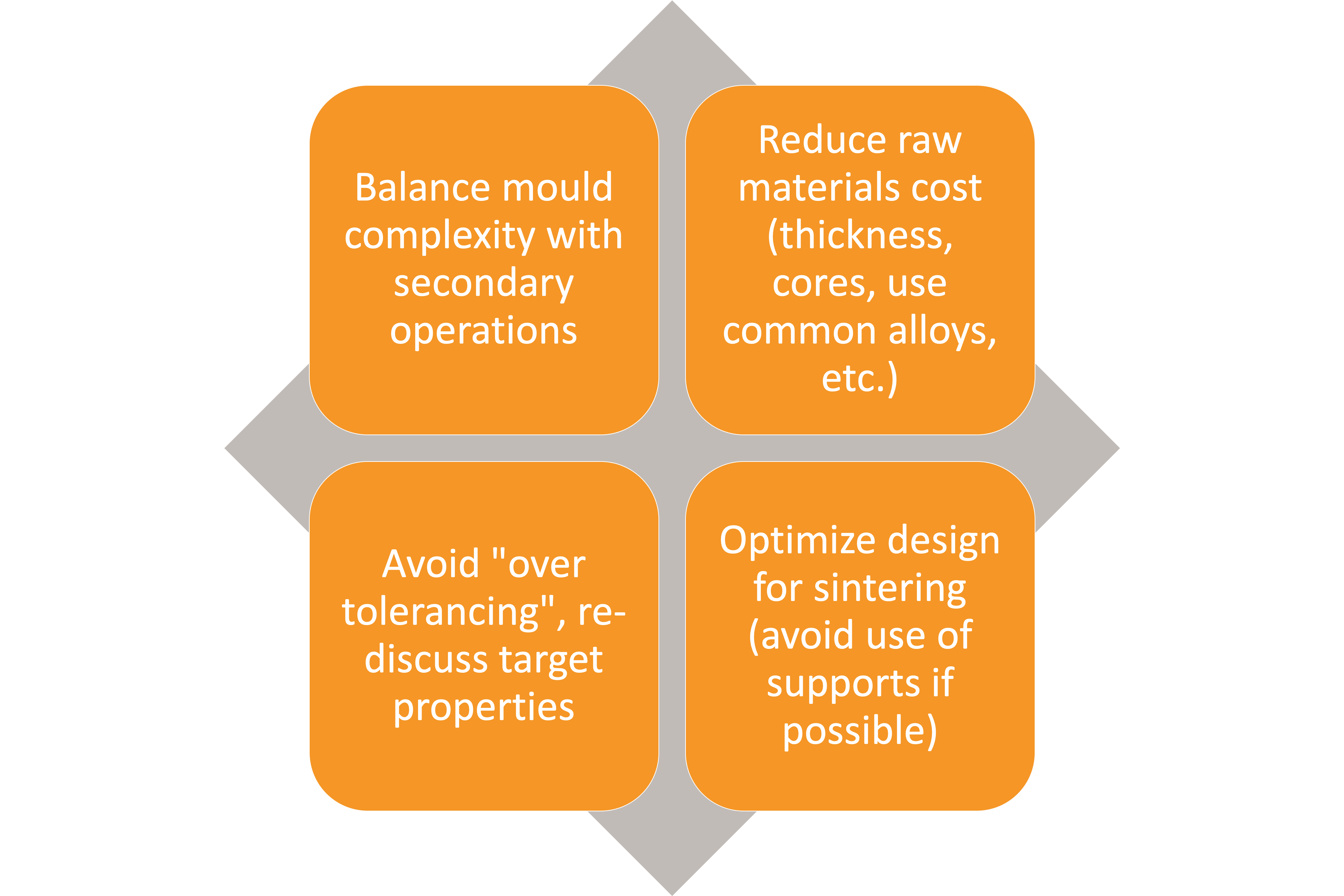 1 - Mould production: a good balance between mould complexity and subsequent secondary operations must be sought. The larger the lot size, the higher complexity in the mould to avoid expensive secondary operations on a large production.

2 - Use common alloys, reduce the thickness, and use cores to minimise materials cost.

3 - Useless overspecification, especially on tolerances, increases part cost without actual value in the application.

4 - Reduce sintering cost, that is usually a significant fraction of the cost as the equipment is expensive, sintering supports should be used only when it is impossible to modify the design of the part.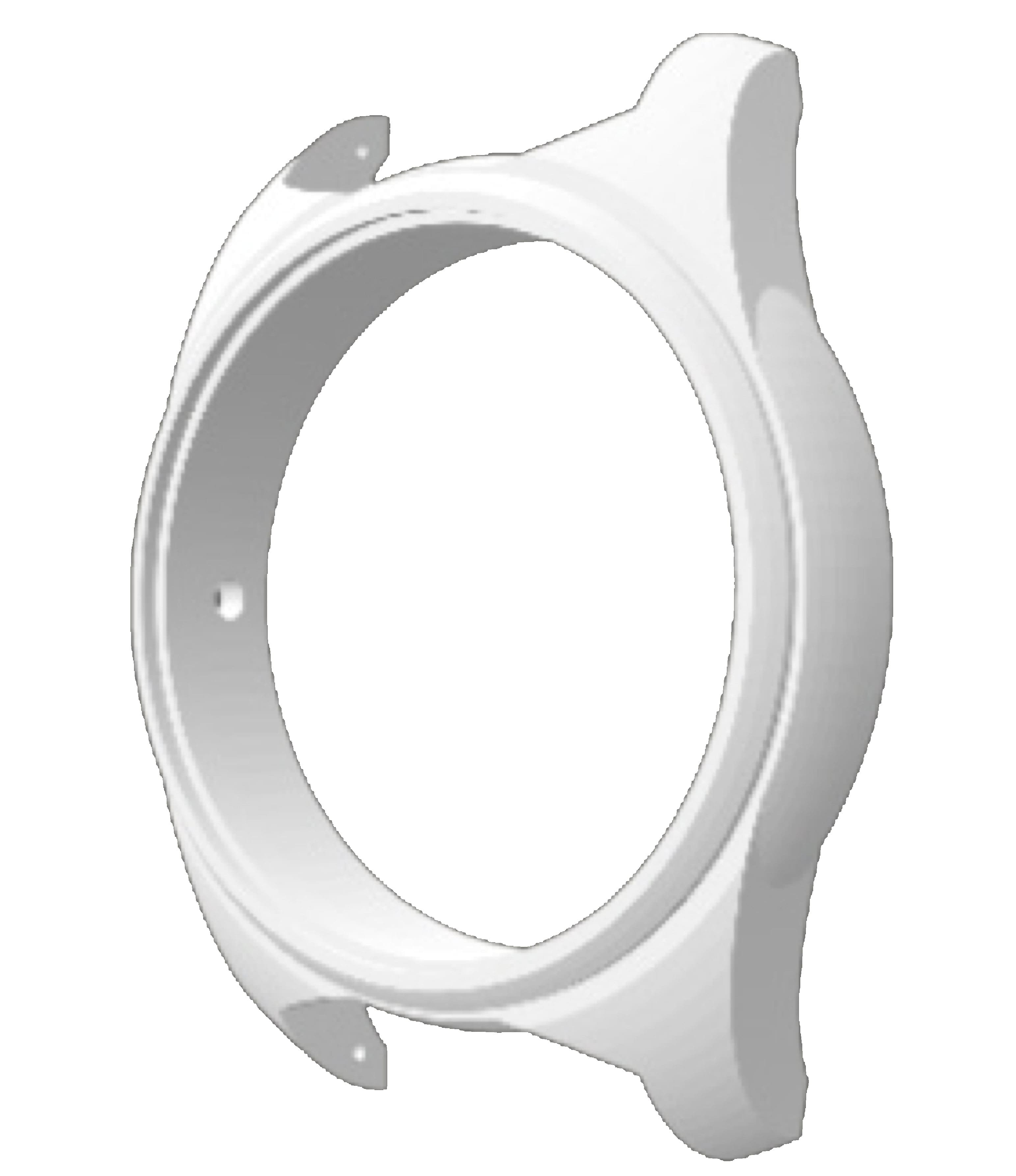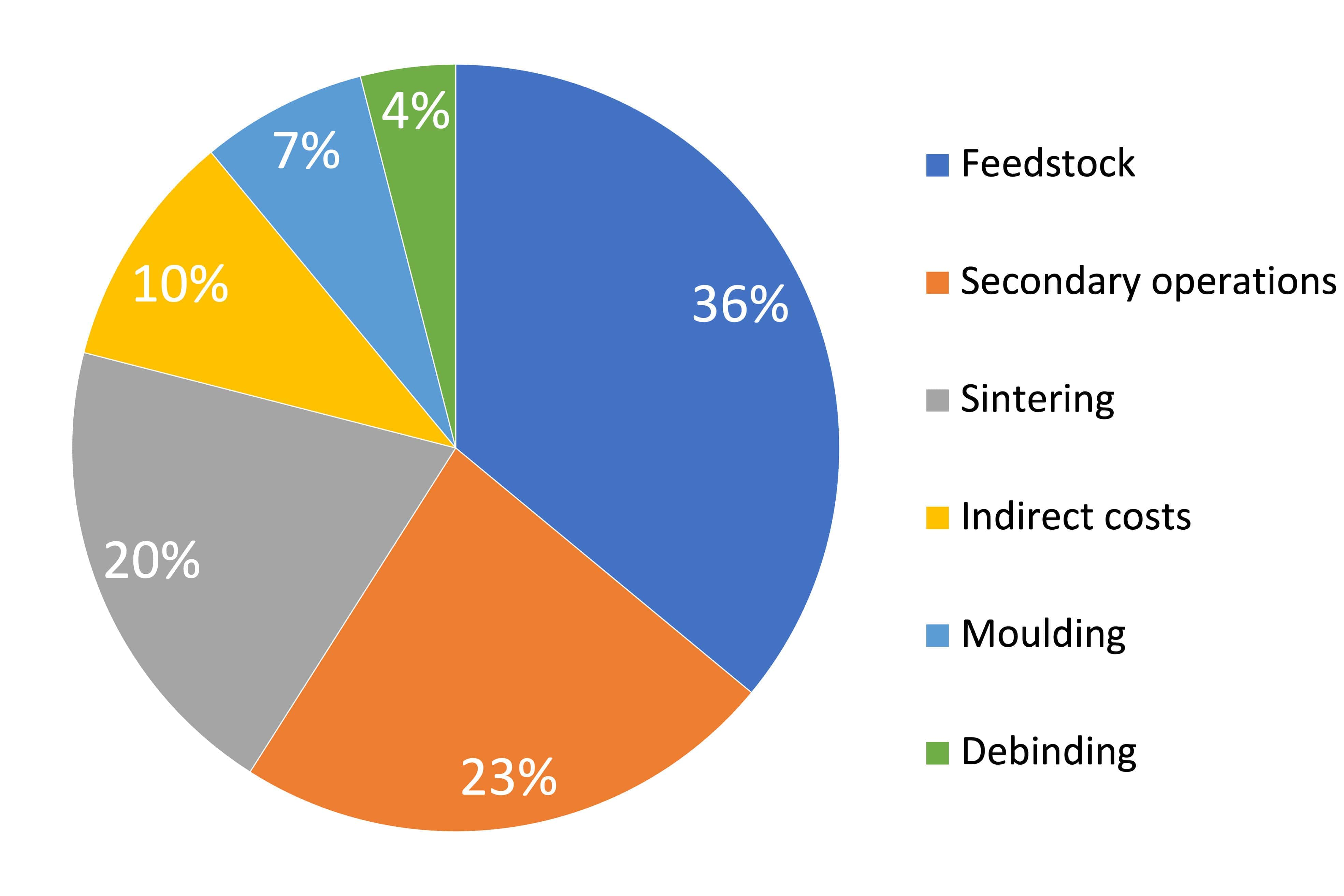 Part presentation
- Material: AISI 316L;
- Weight: 17 g;
- Sizes: 30 x 47 x 9 mm;
Secondary operations:
– as sintered;
– tumble deburring;
– tumble burnishing;
– threading 5 holes (4 on legs, 1 in case).
For the sake of simplicity, all costs are normalised to the cost of this MiM part, so that, in arbitrary units, it is equal to 1.
Most of the cost is due to the feedstock (36%), followed by the secondary operations (23%) and the sintering (20%).
Discover Metal and Ceramic 3D printed parts
---