Wall thickness
---
A uniform thickness ensures optimal heat transport in processing and minimizes defects due to variations in shrinkage during sintering.

Thick walls are in use, but present problems due to slower debinding process.

The transitions between thick and thin surfaces must be smooth, to minimize differential stresses between the sections during heating. One method used to attain uniform wall thickness is coring, which helps to reduce material cost and processing time.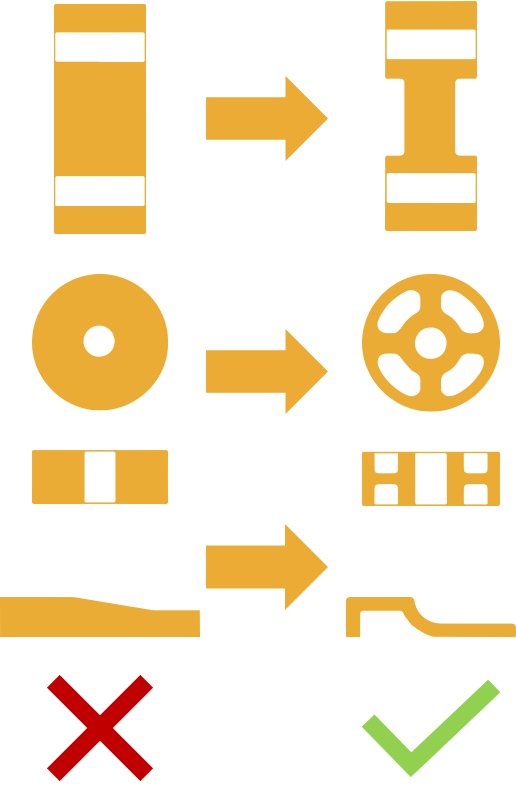 Discover Metal and Ceramic 3D printed parts
---