Corners and Radii
---
A uniform thickness ensures optimal heat transport in processing and minimizes defects due to variations in shrinkage during sintering.
Curved surfaces are easily obtainable with MiM, but minimum size limits are due to particle dimensions.

As the powders usually have a mean diameter of about 10 μm and to achieve a reasonably round surface it is advisable to have minimum radii 10 to 20 times the particle size, this means that 0.1 mm is the smallest normally achievable and 0.2 mm is safer.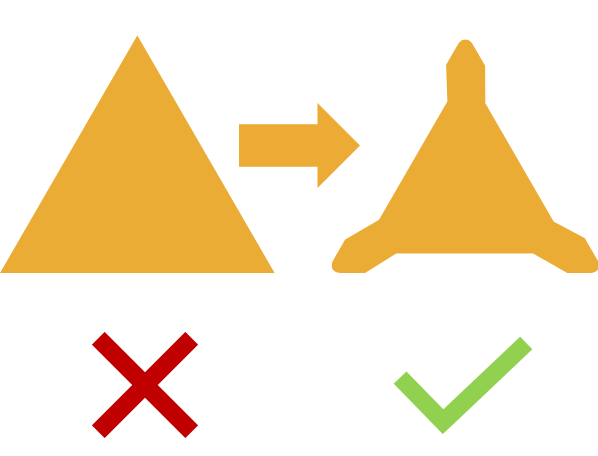 In injection moulding, sharp corners are avoided because, it is difficult to machine (and keep sharp during production) in fact it disturbs the flow into the mould in protruding cores and to facilitate demoulding.

Sharper edges should be machined or grounded after sintering.
Discover Metal and Ceramic 3D printed parts
---