Undercuts
---
In classical injection moulding process, undercuts increase tooling costs, but, on the other hand, they allow to eliminate the costs related with removing the burr on the parts as a secondary operation.
Sometimes undercuts could be obtained by placing a preformed plastic insert into the cavity, filling the mould with the feedstock and then dissolving the insert to leave a cavity.
It is also possible to mould two separate parts that can be later co-sintered to create the undercut. These two solutions are not straightforward and require a development step before production.

In 3D printing they do not require specific tooling investment and parts can be produced as is with no economic constraints.
1 - External undercuts can be easily produced in injection moulding & 3D printing;
2 - Internal undercuts that can be created by a side are adapted to injection moulding & 3D printing;
3 - Internal undercuts that requires colapside core is more complex to produce in injection moulding, but not for 3D printing.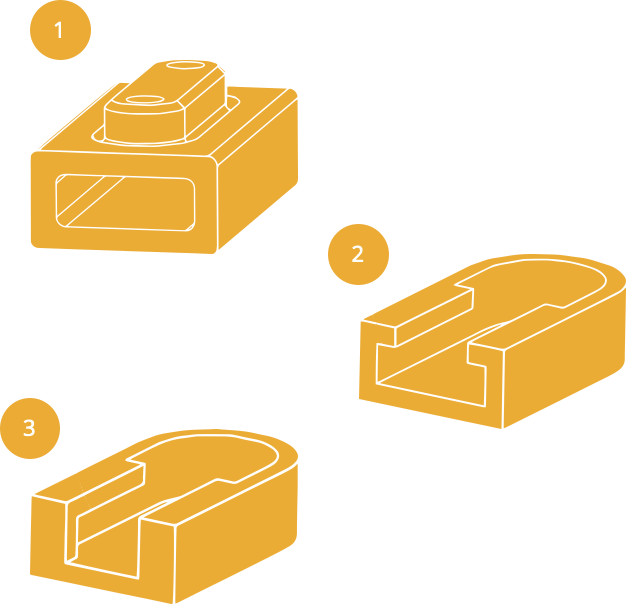 Discover Metal and Ceramic 3D printed parts
---