Shapes
---
Design modifications from existing shapes (usually optimized for machining, or for casting) are required, to ease the production process and to obtain parts with better properties, keeping the same functional features.
Constant section thickness
- Minimization of distortion;
- Enhancement of debinding speed.

Use of a rib
- Providing of support structure;
- Mass reduction.

Corners adjusting
- Replacement of sharp corners with rounded corners to reduce the "notch" effect;
- Mass reduction.

Coring allows maintaining a constant section thickness, minimizing distortion and speeding up the debinding process. In some cases section thickness cannot always be held constant: if this is not possible, at least the ratio between maximum thickness and minimum thickness in the part should be kept as low as 2 or even lower.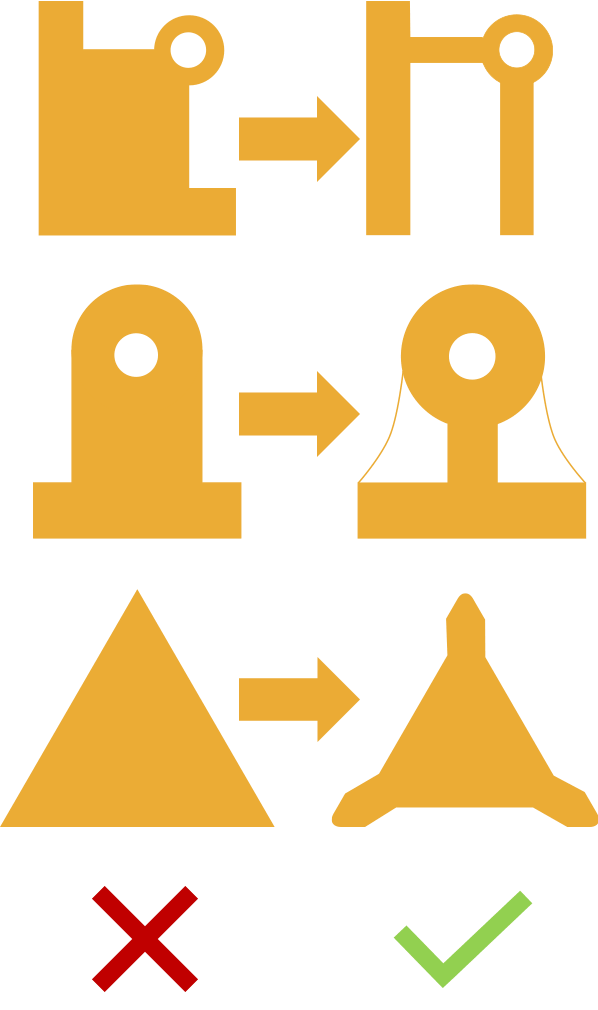 The use of a rib provides support and reduce part weight, with less material (cost reduction), and less wall thickness (faster debinding) it is possible to have sufficient stiffness in the final part and in the intermediate stages of the process, where deformations may happen.
Discover Metal and Ceramic 3D printed parts
---