Part size
---
As MiM implies injection moulding like for plastics, as a rule of thumb any shape which can be produced with the latter materials can be obtained with MiM. Nevertheless, MiM feedstocks have different properties that may limit feasibility.
The table shows some "absolute" limits achieved to date with MiM in its various versions, these are not the current safe size limits for all MiM houses, so practical limits are much closer to the typical values listed.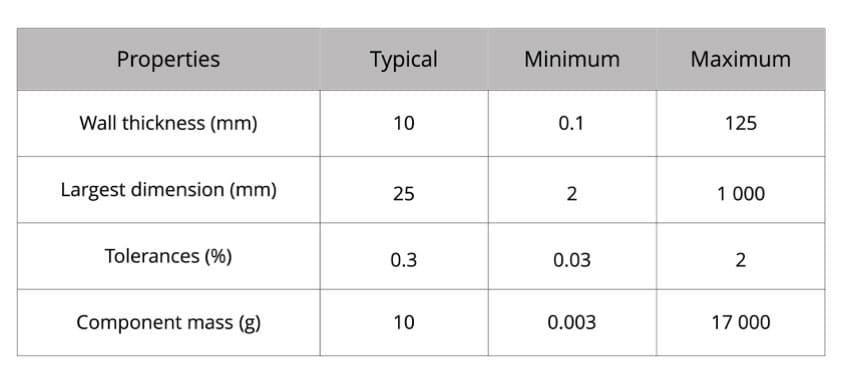 The size of parts is mainly limited to the shaping production means itself. The size of the mould and the build-plate volume will directly influence the maximum size (L x W x H). Nevertheless, it is important to take into account that the maximum component size is limited above all by economic factors:
- the larger the part, the higher is the overall cost (the raw material);
- long debinding times with thick sections.
The limits on the maximum size of the parts which can be produced are after all economical, and in particular the larger the part, the higher the overall cost.
Discover Metal and Ceramic 3D printed parts
---