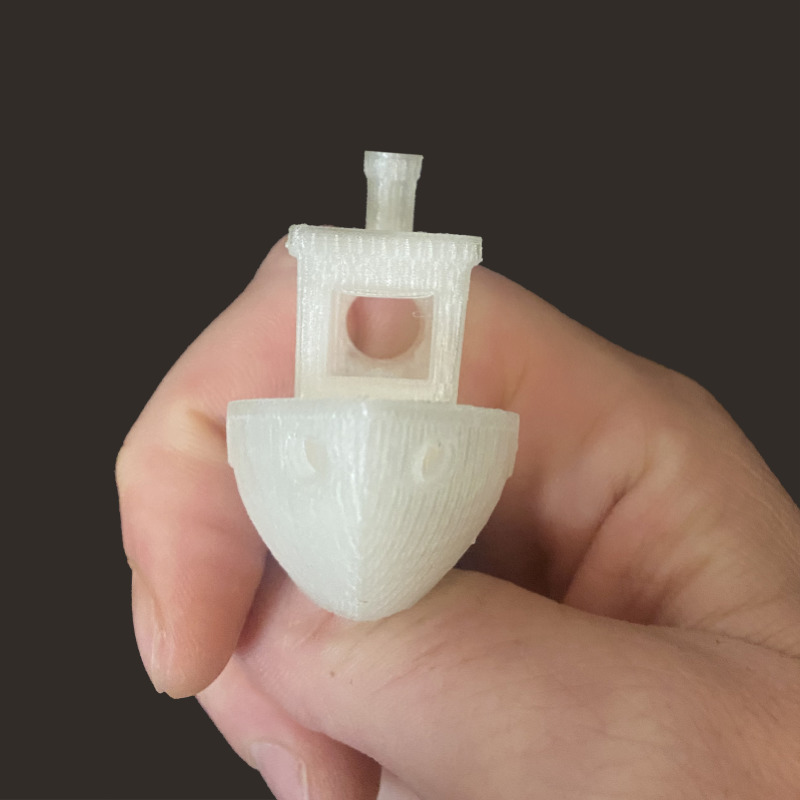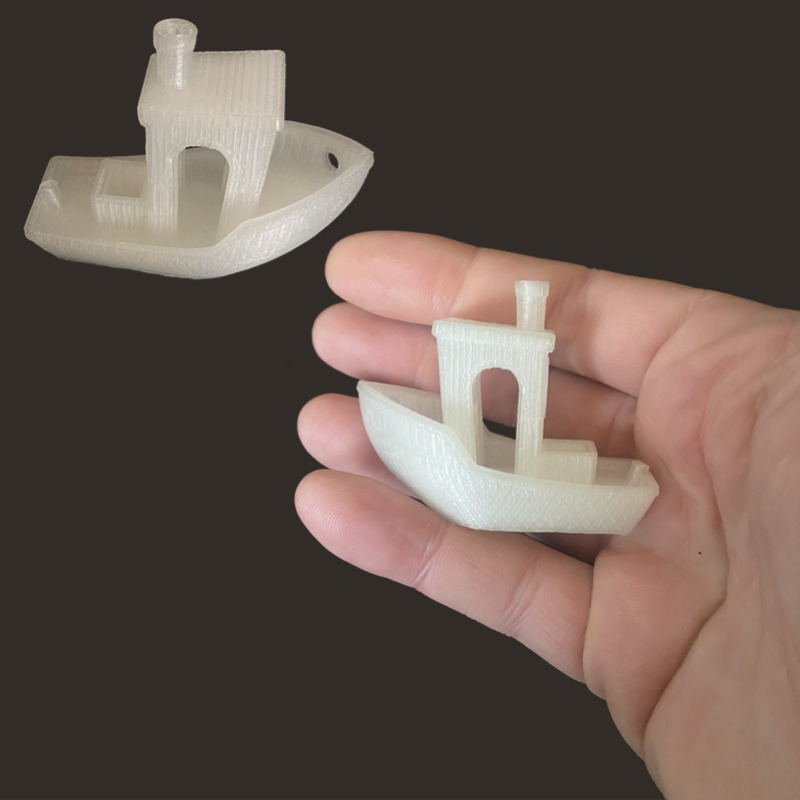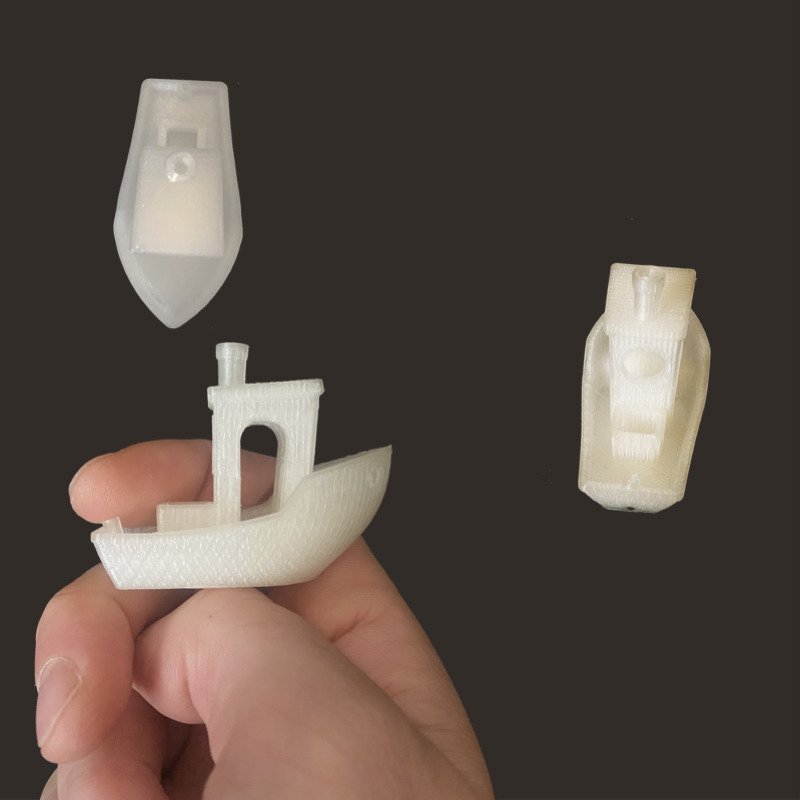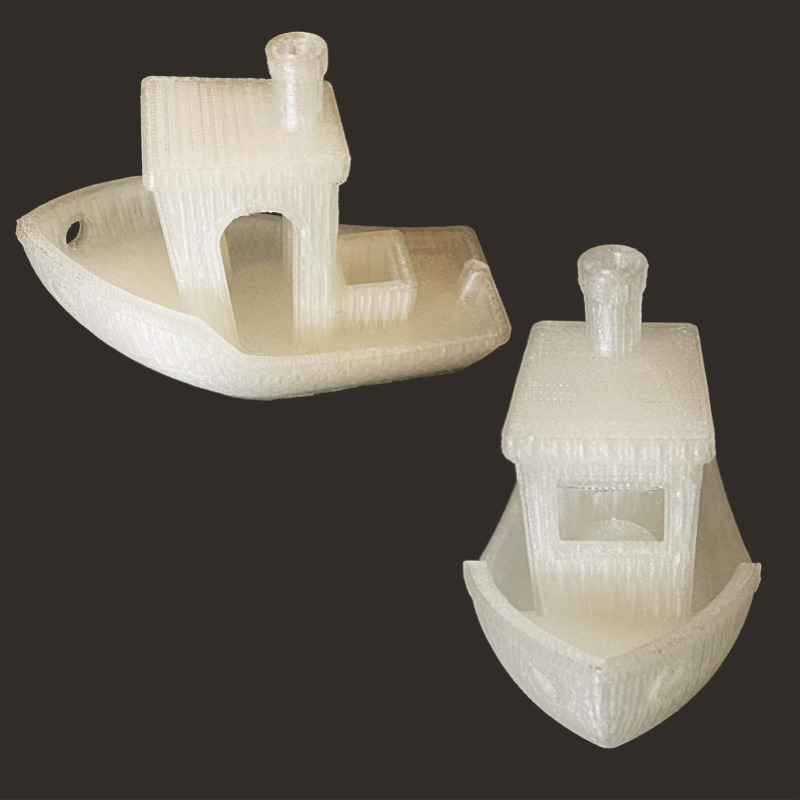 Part presentation
Manufactured with New Pam Series P, this #3DBenchy is made of PLA.

#3DBenchy is a famous 3D printing torture-test designed to offer a large array of challenging geometrical features, and touch on different issues related to additive manufacturing.
Pollen AM regularly produces this demo part to test the quality of 3D printing profiles during development phasis.
Material information
Supplier: Pollen AM
Material: PLA
Grade: PLA Natural
Process configuration
Printing time: 2h 40 mn
Nozzle size: Ø 0.25 mm
Part weight: 12.37 g
Layer height: 0.125 mm
Material cost: € 1.96