Sintering
---
Sintering involves a period of time during which the part is weaker, being subjected to heavy diffusion flows and even often with a fraction of liquid phase.
During this step, gravity may be a sufficient driving force for deformation, and so sometimes special care has to be taken in order to minimize distortion.

At the designing stage:
- redesign part to a flat side useful for sintering (also helps during debinding);
- use co-sintering MiM supports;
- use special ceramic fixtures.


The first solution is usually cheap, others add cost to part cost.
1 - Unstable part with overhang elements, using ceramic support structure.
2 - Possible redesign to avoid overhangs and sintering support structure.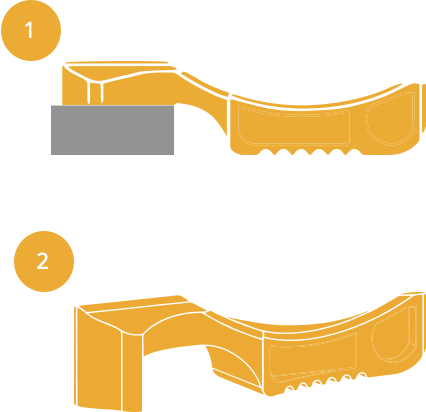 A special part dedicated to sintering support made with the same PiM feedstock as the structure part can be produced. These parts will be been sintered together to avoid distortions and collapse of the structure part. The support will be removed after sintering. The advantage of using the same material it that both parts will have the same behaviour during debinding and sintering (same process and same shrinkage). For some parts using a support sintering structure can also avoid the friction between the structure part and the sintering plate.
3 - Green part;
4 - Sintered part, with a slumping defect;
5 - Using a support sintering structure will avoid slumping defects.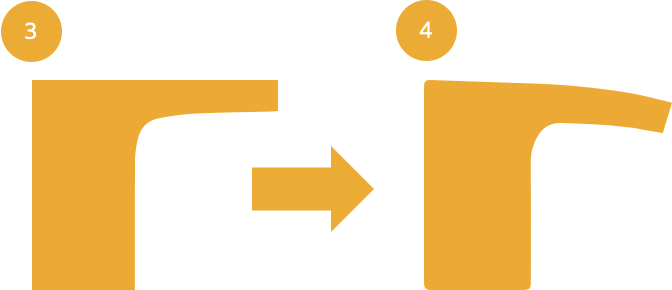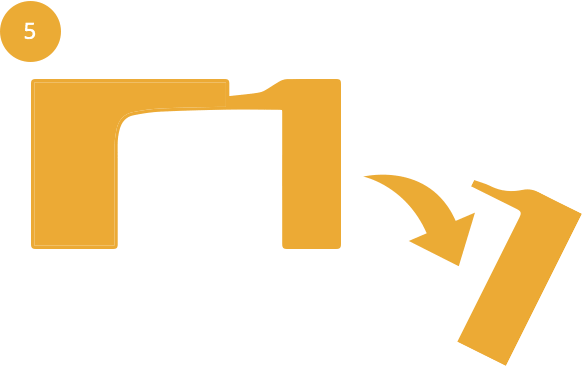 6 - Unstable part with no flat element;
7 - Possible redesign to add flat elements, to have a sufficiently wide flat surface for sintering.



Another solution is the use of special ceramic material.
In this case, the fixture is not shrinking, the part will shrink onto it, and some specially critical dimension can be controlled very tightly.
These solutions imply scraps (sintered material that will not be sold) or special shaped ceramics (usually alumina), thus adding cost to the parts.
Discover Metal and Ceramic 3D printed parts
---