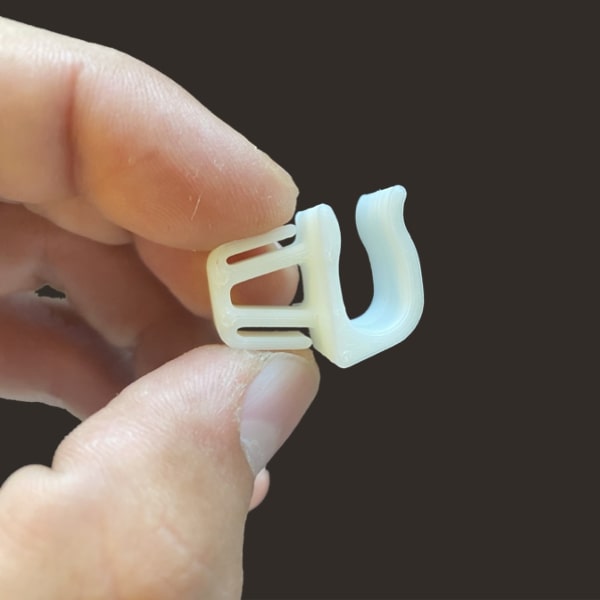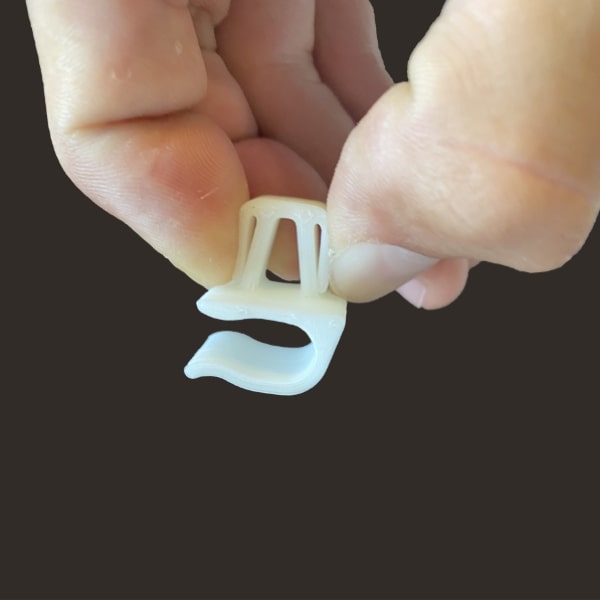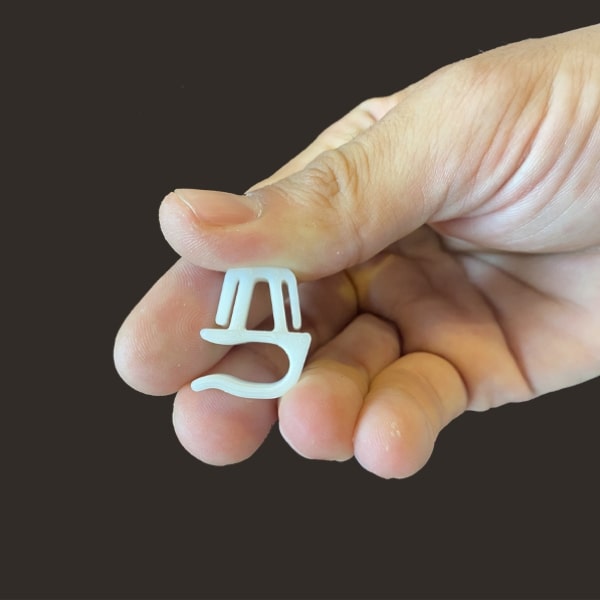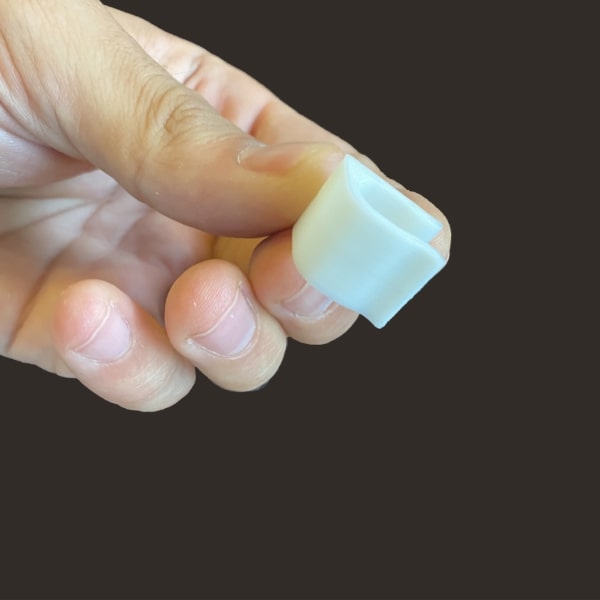 Part presentation
Manufactured on New Pam Series P - HT with ABS, this part highlights the ability to 3D print spare parts of retired products. In this instance the objective was to model and print rear window clips for a vintage car from the 70's.

This clip has been modified from its official counterpart in order to overcome the weaknesses of the original design. This part is installed on the car since July 2017.
In the current configuration, it is possible to print 38 pairs of such clips per cycle of fabrication.
Material information
Supplier: Ineos Styrolution
Material: ABS
Grade: Novodur HH112
Process configuration
Printing time: 4h 20 mn
Nozzle size: Ø 0.4 mm
Part weight: 1.88 g
Layer height: 0.2 mm
Material cost: € 0.01