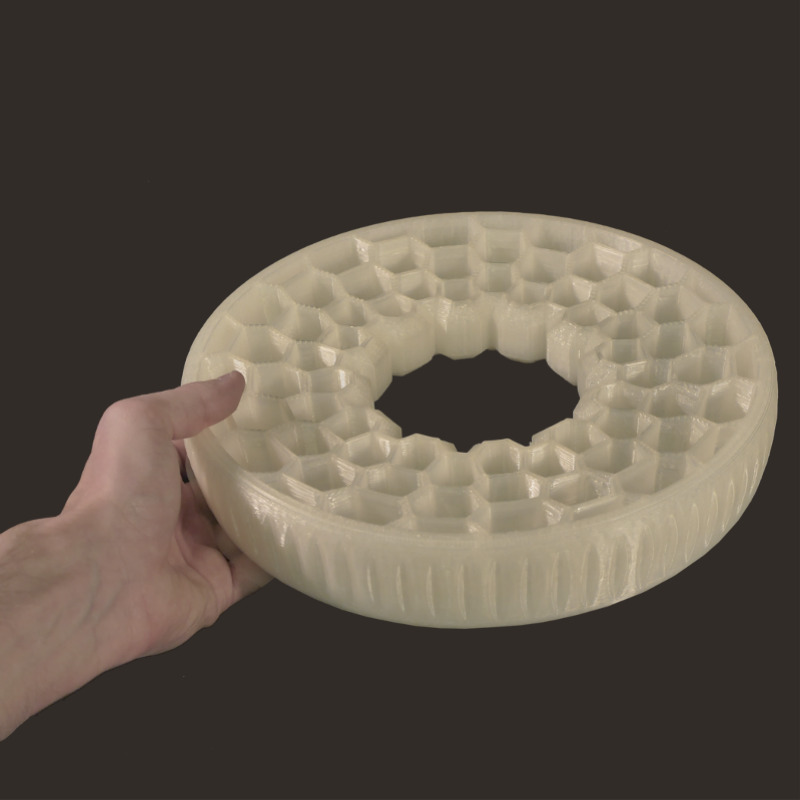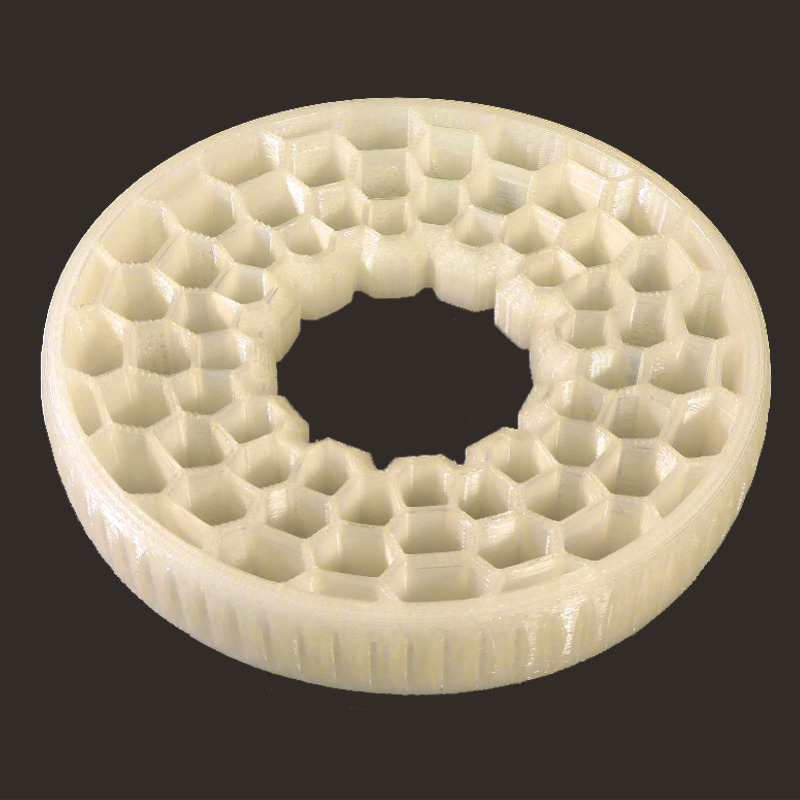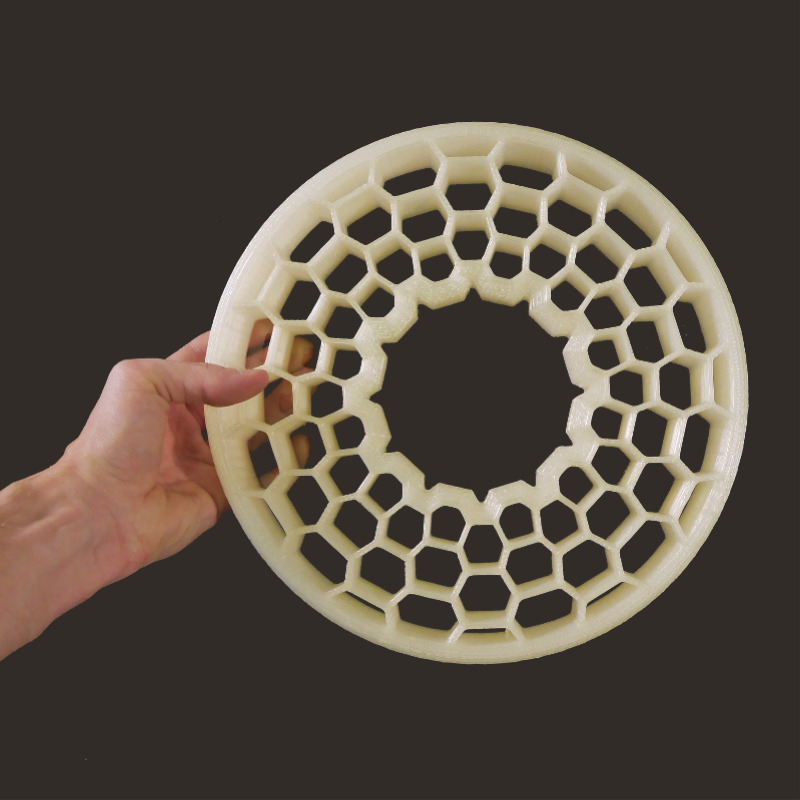 Part presentation
Who hasn't dreamed of not having to worry about tyre pressure and the risk of a flat tyre?

This tyre may be the solution, indeed 3D printed with a lattice structure that gives it rigidity and flexibility, this tyre is puncture-proof. And yes, it has no air...

This tyre has been printed on a New Pam Series P system and has the following dimensions Ø 280 mm and 45 mm high.
Material information
Supplier: BASF
Material: TPU
Grade: Elastollan 1185
Process configuration
Printing time: 11h 30 mn
Nozzle size: Ø 0.4 mm
Part weight: 544.60 g
Layer height: 0.2 mm
Material cost: € 9.15