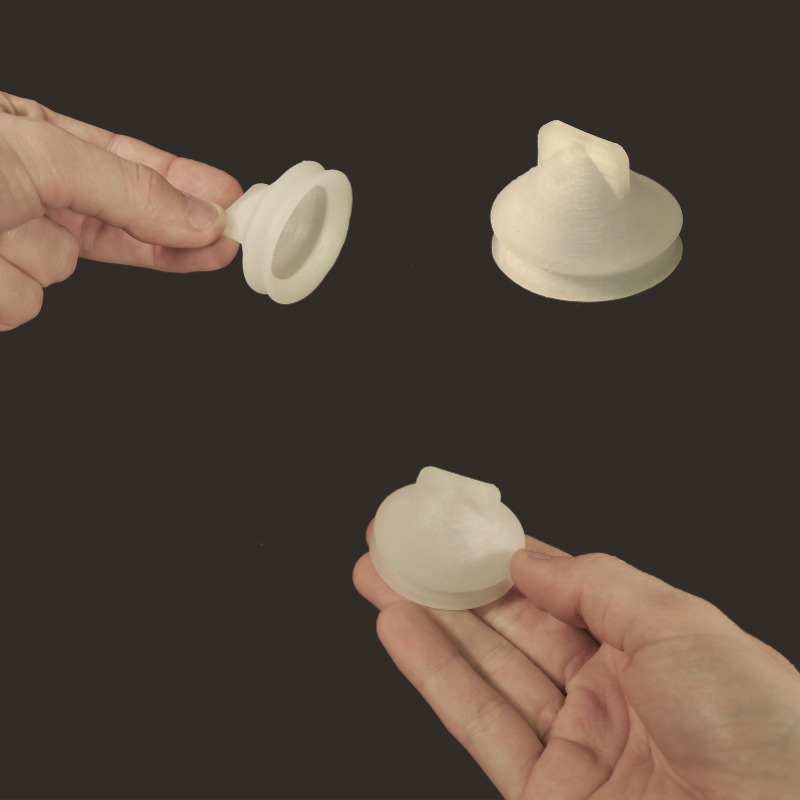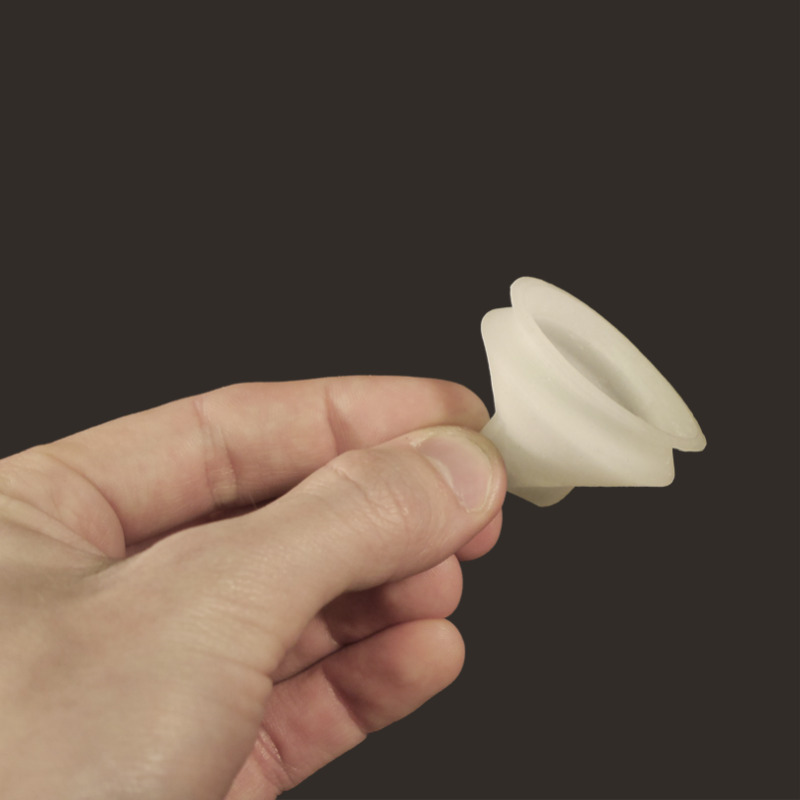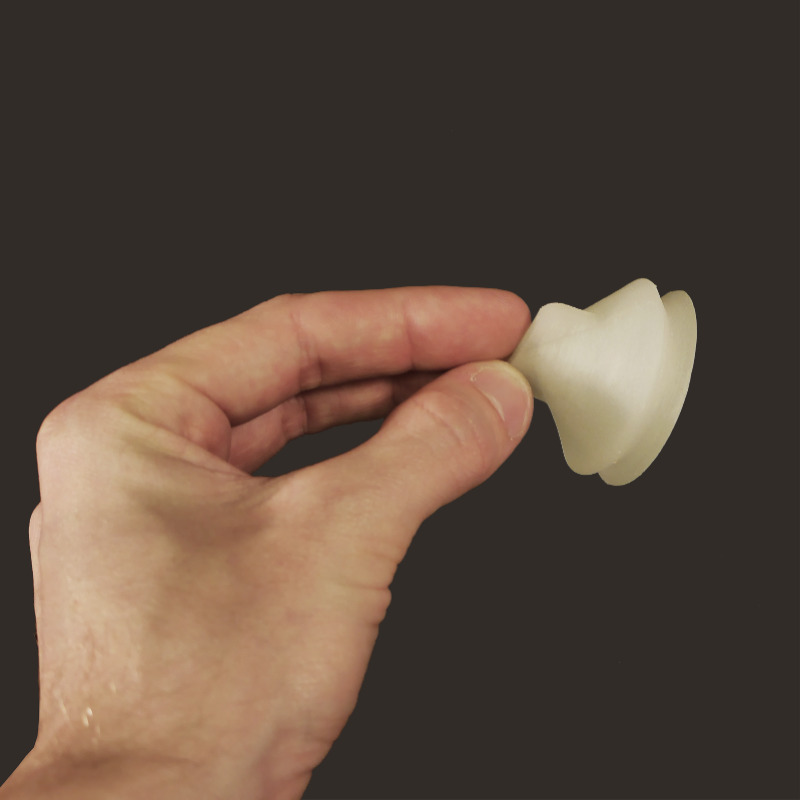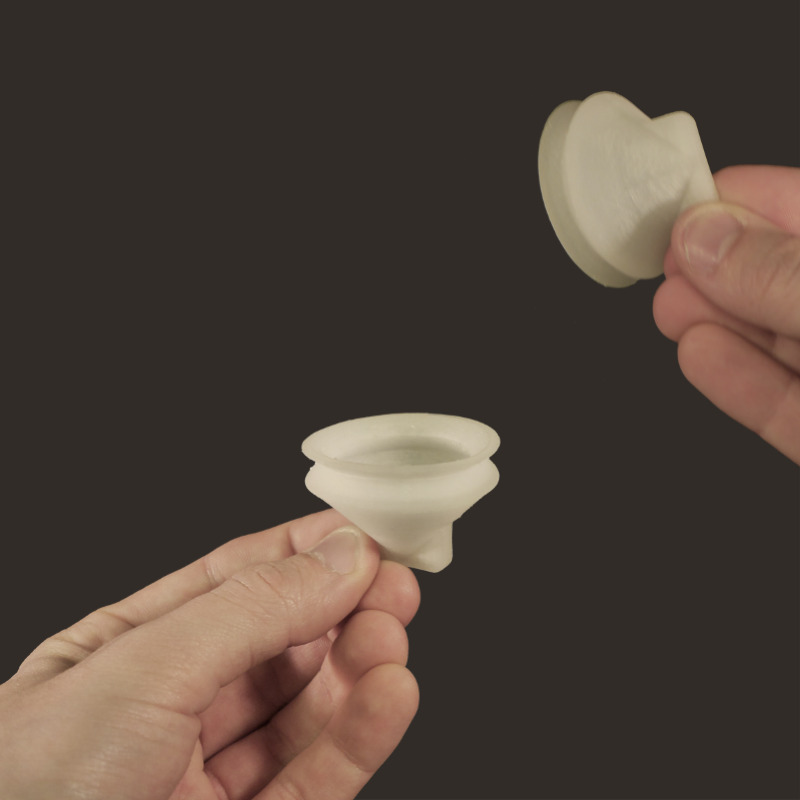 Part presentation
Made of TPE 45 Shore A, this Suction Cup has been manufactured on New Pam Series P.

This part demonstrates the ability of Pam 3D printers to process very low hardness TPE and produce airtight parts.

In the industry, pick and place systems regularly use special suction cups.
The use of 3D printing for the production of this type of part allows the industrialist to recover his independence from his supplier, to reduce his stocks of spare parts and to produce locally and on demand his tools.

All this while making significant savings and gaining operational flexibility.
Material information
Supplier: Kraiburg TPE
Material: TPE
Grade: TF4STE
Process configuration
Printing time: 2 h 10 mn
Nozzle size: Ø 0.4 mm
Part weight:6.01 g
Layer height: 0.2 mm
Material cost: € 0.08