Multi-material Graden Hose Connection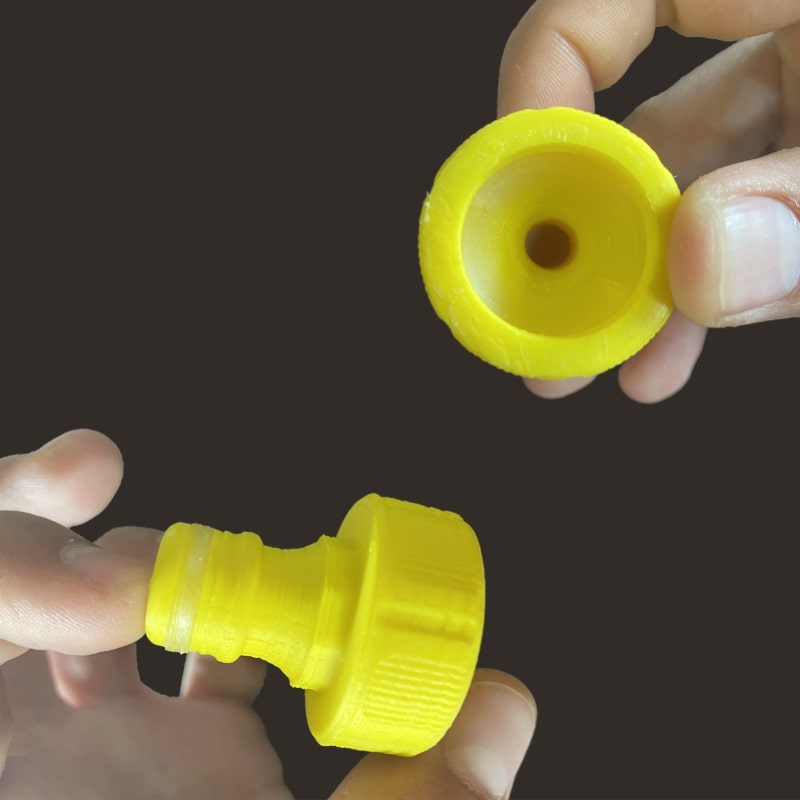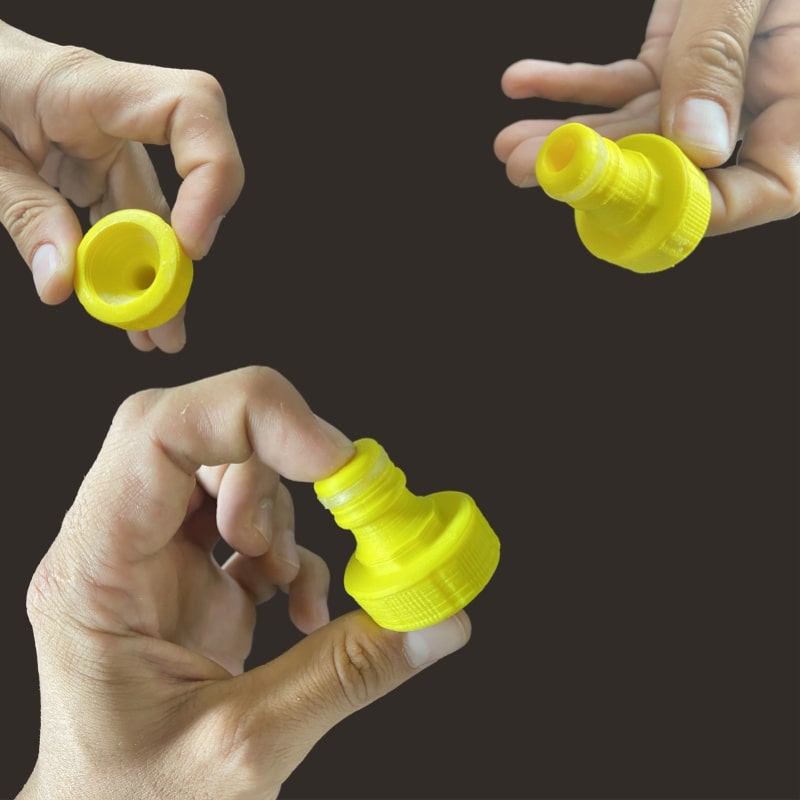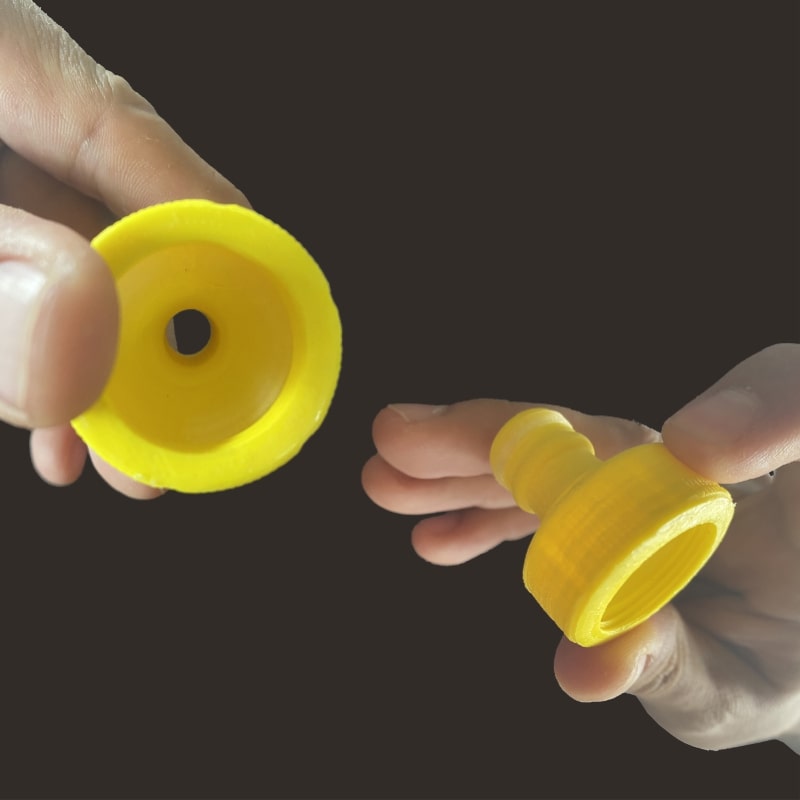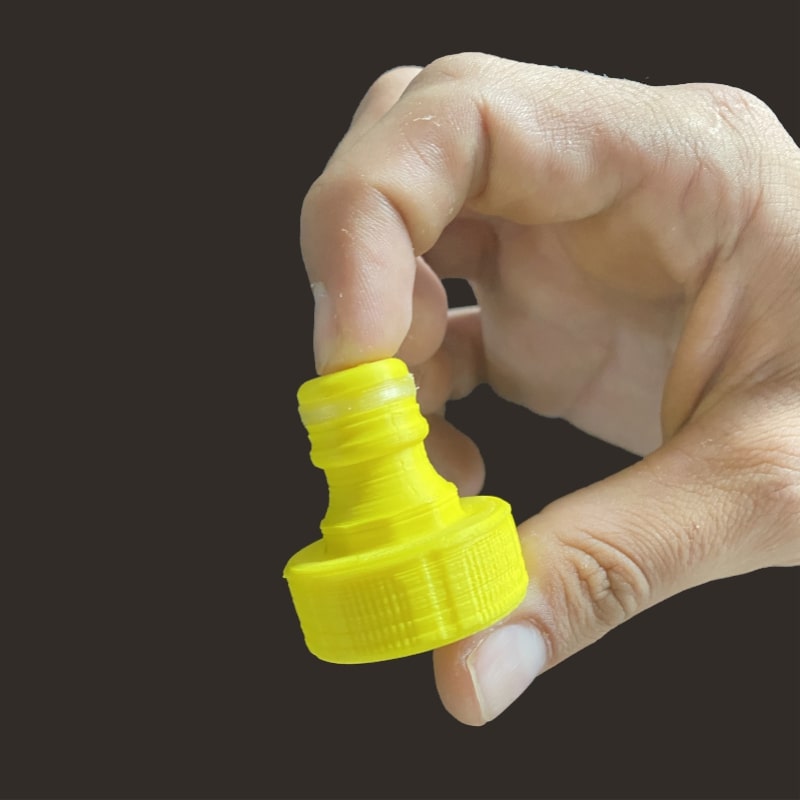 Part presentation
Made of TPE 70 Shore A and with PP, this Multi-material Graden Hose Connection has been manufactured on New Pam Series P - HT.

It is made of two materials:
- A PP for the mechanical function (rigidity and threading)
- A TPE for the sealing function.

The TPE has an improved adhesion with the PP to produce a 100% functional part.

It demonstrates Pam capacity to combine different materials for advanced properties by using the right material at the right area with a focus on functionality.
Material information
Supplier: Total & Kraiburg TPE
Material: PP & TPE
Grade: MR10 MM0 & TF7STE
Process configuration
Printing time: 5h
Nozzle size: Ø 0.25 mm
Part weight: 5.12 g (PP) & 3.12 g (TPE)
Layer height: 0.15 mm
Material cost: € 0.03 (PP) & € 0.04 (TPE)