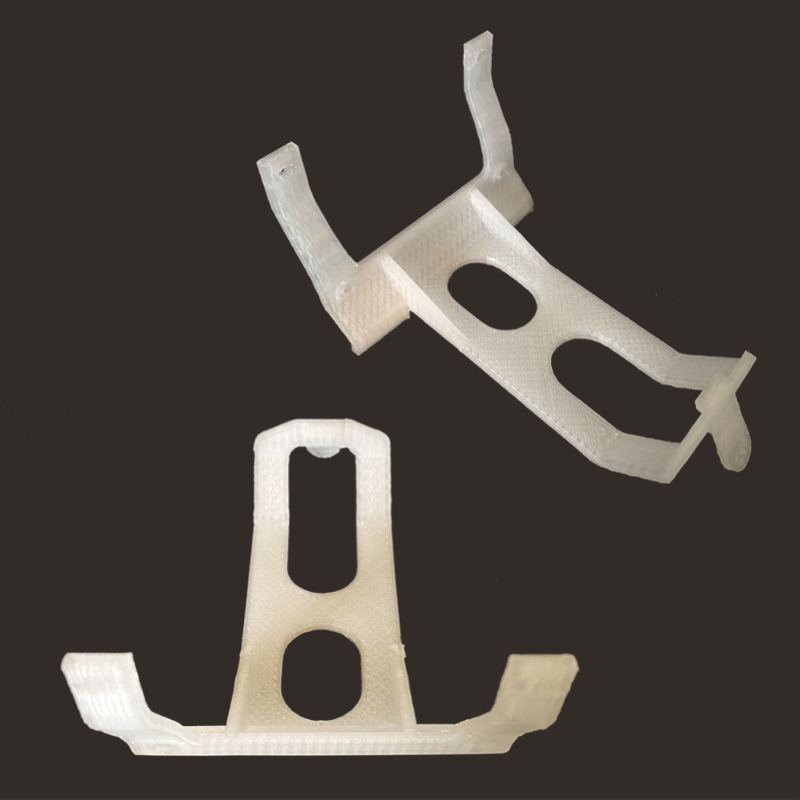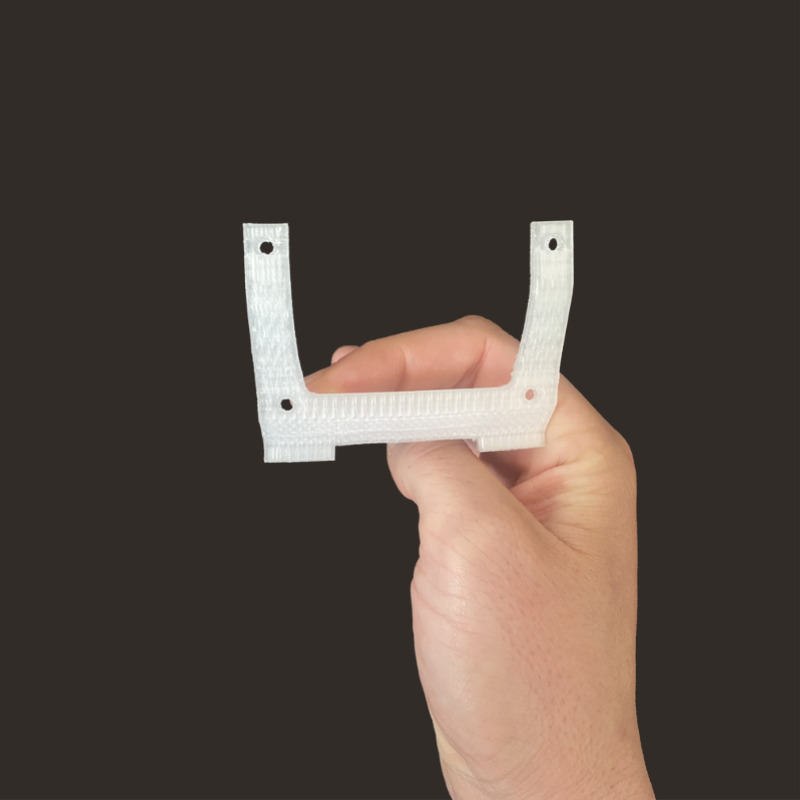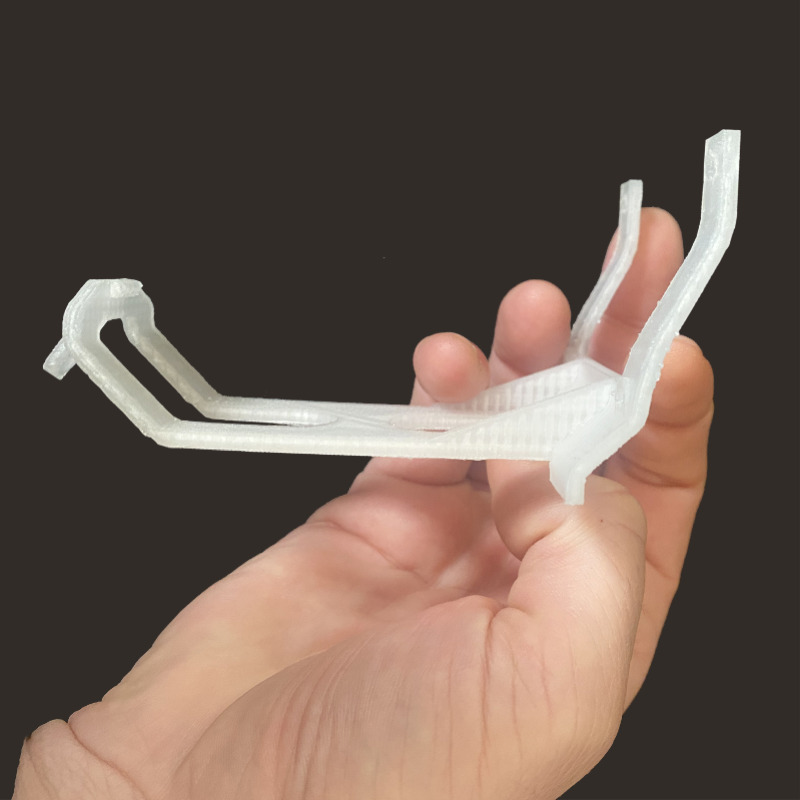 Part presentation
This Mounting Bracket has been 3D printed on New Pam Series P - HT in PP.

It will allow the clipping and immobilization of parts.

The flexible characteristics of PP make it particularly suitable for the production of clips that will be used regularly.
Material information
Supplier: Total
Material: Polypropylene
Grade: MR10MM0
Process configuration
3D printer: New Pam Series P - HT
Printing time: 3h 35 mn
Nozzle size: Ø 0.25 mm
Part weight: 10.37 g
Layer height: 0.15 mm
Material cost: € 0.03
Newsletter
sign up for updates
---
We'll never share your email address with anyone.
And you can opt out at any time. We promise.

© 2023 Pollen AM inc. All rights Reserved.
Scroll to Top