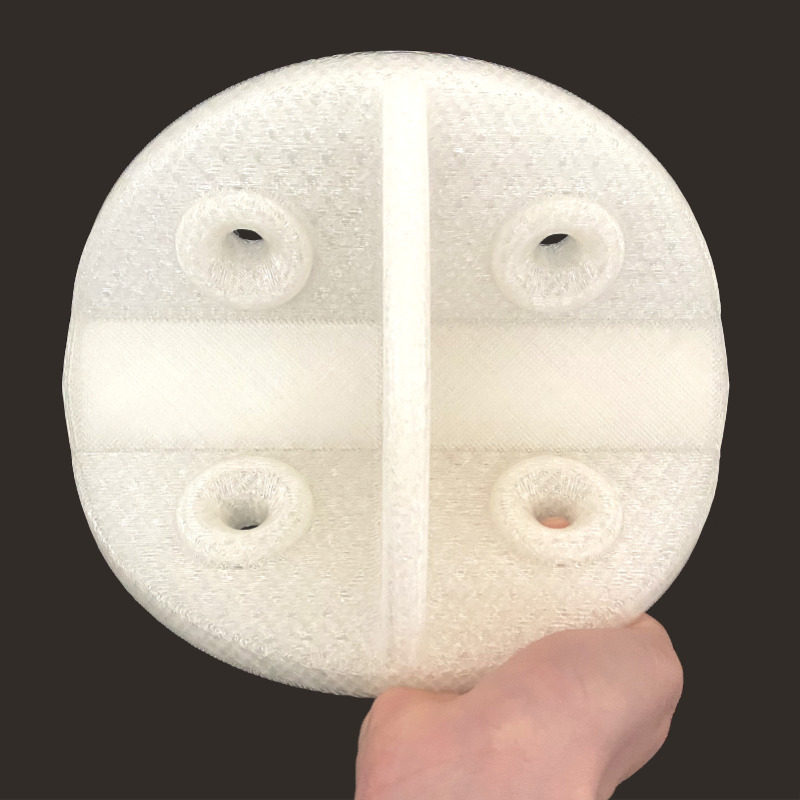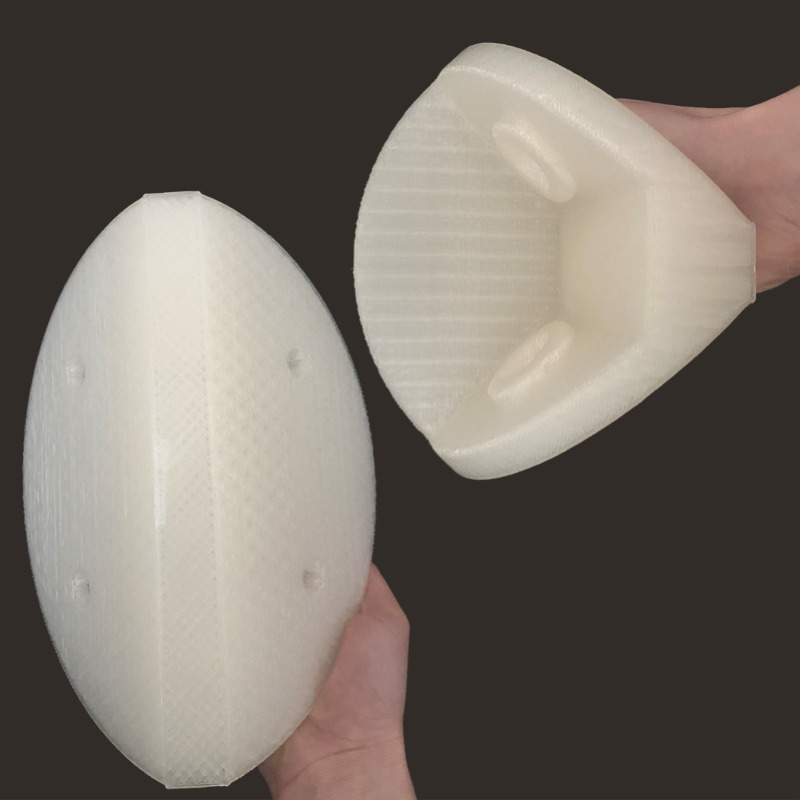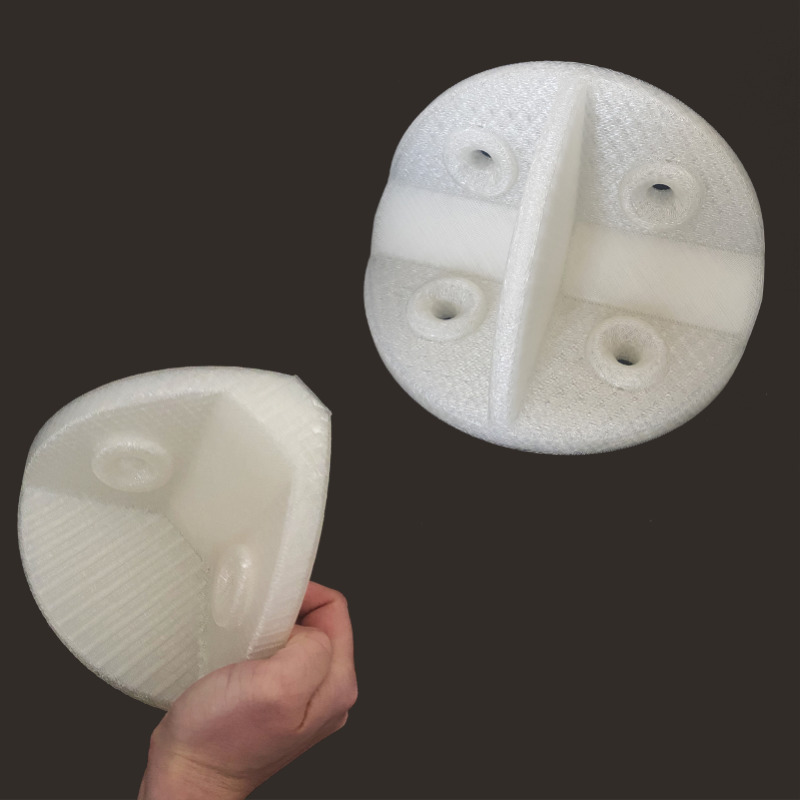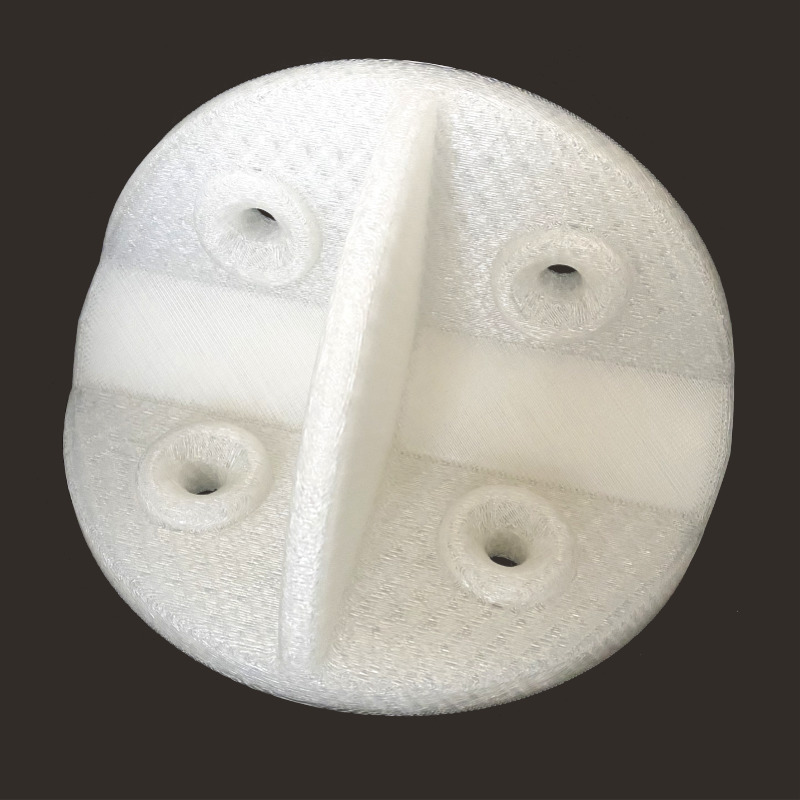 Part presentation
This very large bracket has been manufactured in PLA, a bio-degradable material.

This part has been 3D printed on the small side of the part, allowing the production of the part's edges with a 45° angle to the build plate.
The objective was to have the same mechanical strength on each side of the bracket. Thus avoiding to produce one at 0° and the other at 90°.


Material information
Supplier: Natureworks
Material: PLA
Grade: IngeoTM 2003D
Process configuration
Printing time: 14h 30 mn
Nozzle size: Ø 0.8 mm
Part weight: 558.05 g
Layer height: 0.6 mm
Material cost: € 3.34