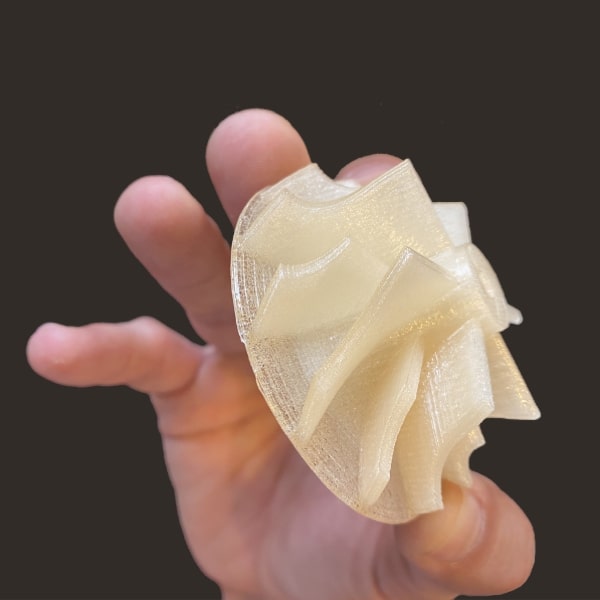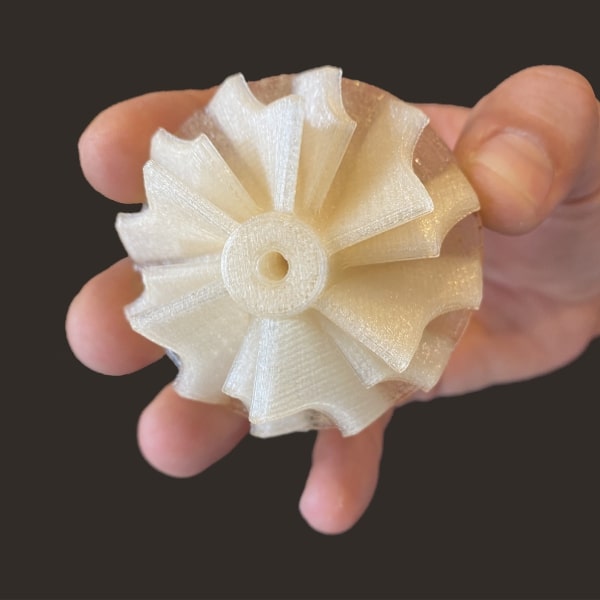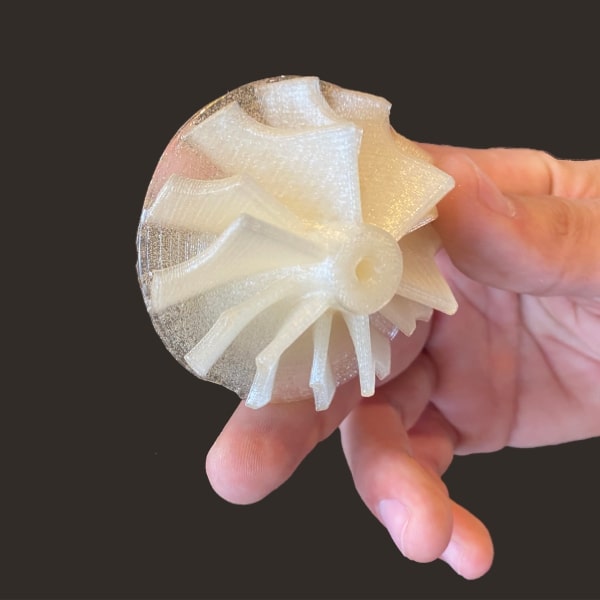 Part presentation
Manufactured with New Pam Series P - HT, this turbine is made of Polyethersulfone (PESU).
Taking into consideration its concave and convex elements, the part was printed to avoid supporting material, hence reducing fabrication time and ensuring maximal strength for the material.

PESU is a high-performance material with a temperature profile that is unique among engineering thermoplastics, offering a long-term temperature resistance up to 180°C. Thanks to its toughness, it can be a polymer substitute for glass, metal, and ceramics.
Material information
Supplier: BASF
Material: PESU
Grade: Ultrason E 1010
Process configuration
3D printer: New Pam Series P - HT
Printing time: 6h 50 mn
Nozzle size: Ø 0.4 mm
Part weight: 22.36 g
Layer height: 0.2 mm
Material cost: € 1.12
Newsletter
sign up for updates
---
We'll never share your email address with anyone.
And you can opt out at any time. We promise.

© 2023 Pollen AM inc. All rights Reserved.
Scroll to Top