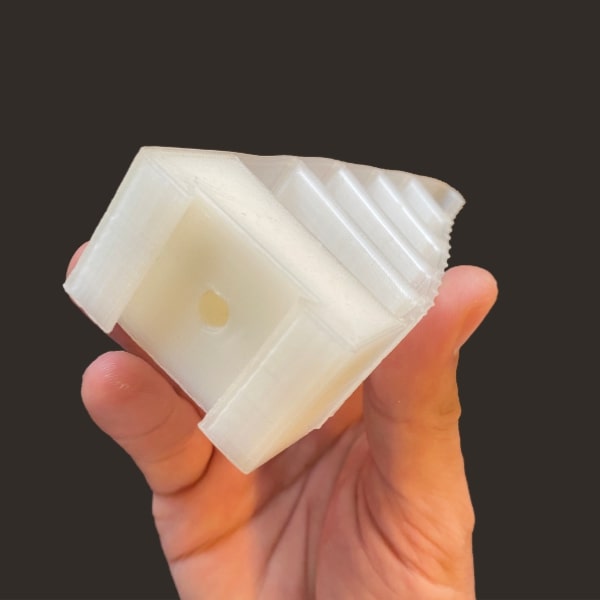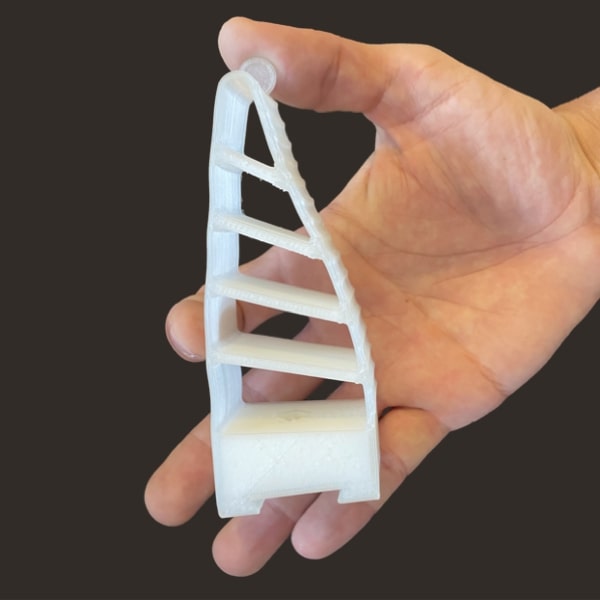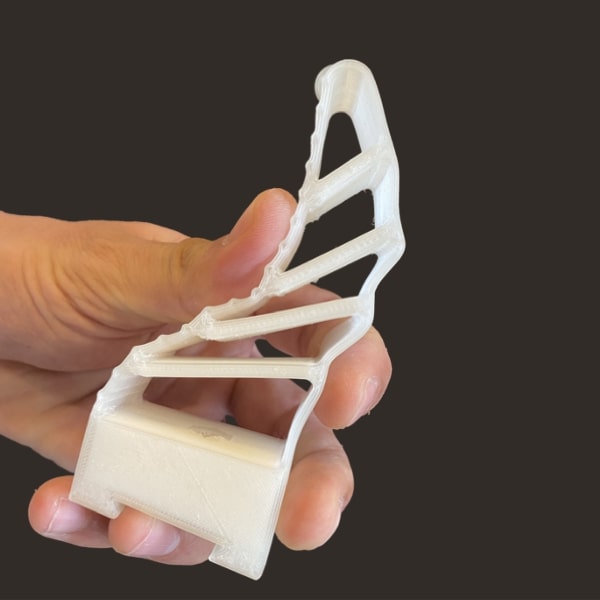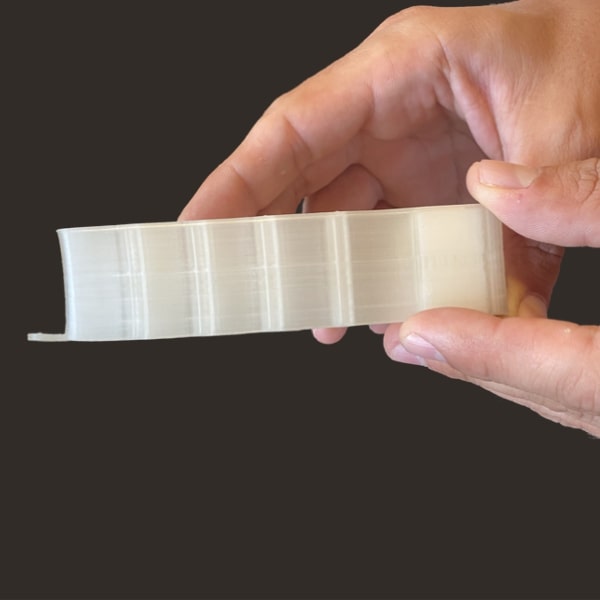 Part presentation
With the increase of robots in manufacture and assembly lines, the production of grippers is on the rise. Pam 3D printers multi-material capability make it possible to associate flexibility to toughness. In this example ABS and TPU 33 Shore D create a perfect combination for gripping effect.
Material information
Supplier: Ineos Styrolution & BASF
Material: ABS & TPU
Grade: Novodur HH112 & Elastollan 1185
Process configuration
3D printer: New Pam Series P
Printing time: 8h 10 mn
Nozzle size: Ø 0.4 mm
Part weight: 29.56 g
Layer height: 0.2 mm
Material cost: € 0.59
Newsletter
sign up for updates
---
We'll never share your email address with anyone.
And you can opt out at any time. We promise.

© 2023 Pollen AM inc. All rights Reserved.
Scroll to Top