Ceramic Lattice Structure (green state)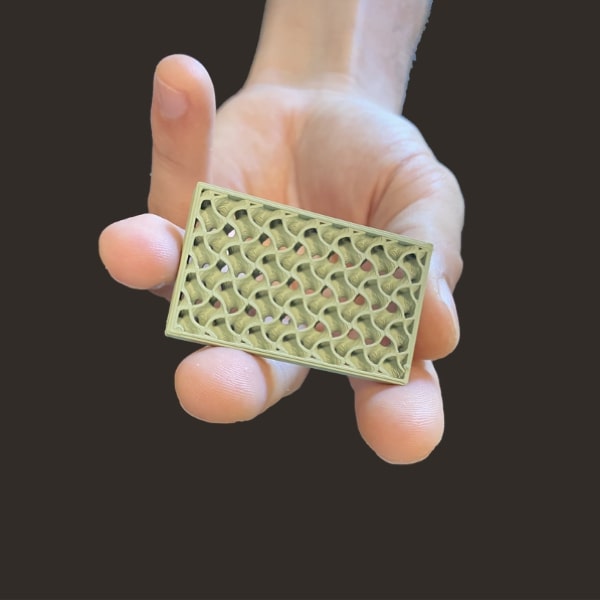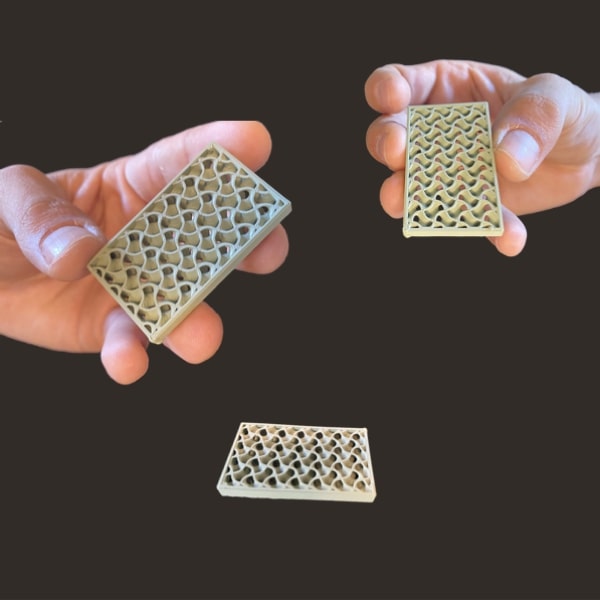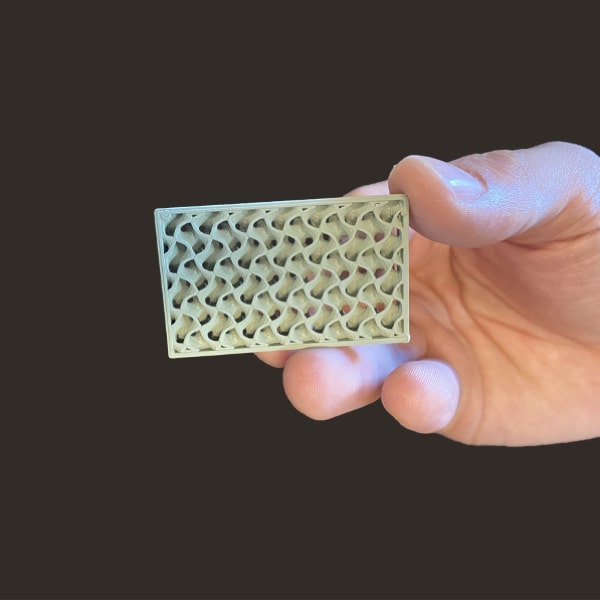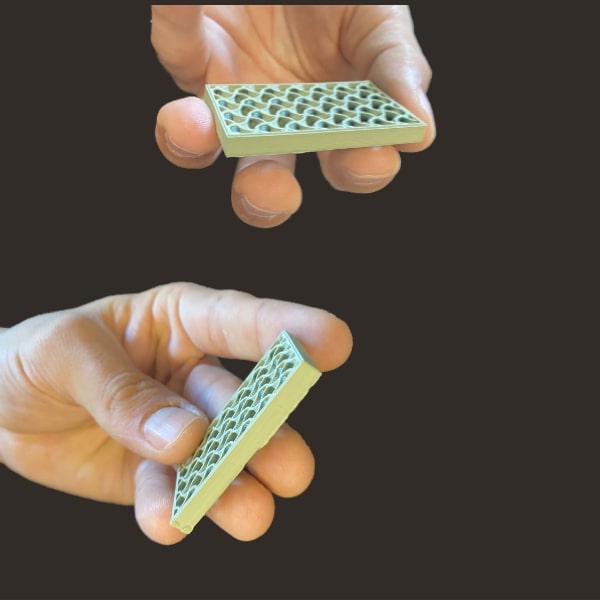 Part presentation
Manufactured with Pam Series MC, the 3D printer dedicated to metal and ceramic applications, this lattice structure is made of Ceramic X and is presented at the green stage (before debinding & sintering steps).
This part served to demonstrate impossible-to-manufacture-otherwise geometry and its ability to improve the refracting behavior of the material.
Material information
Supplier: Solcera
Material: Aluminium oxide
Grade: Al2O3
Process configuration
3D printer: Pam Series MC
Printing time: 2h 20 mn
Nozzle size: Ø 0.6 mm
Part weight: 16.01 g
Layer height: 0.2 mm
Material cost: € 0.64
Newsletter
sign up for updates
---
We'll never share your email address with anyone.
And you can opt out at any time. We promise.

© 2023 Pollen AM inc. All rights Reserved.
Scroll to Top