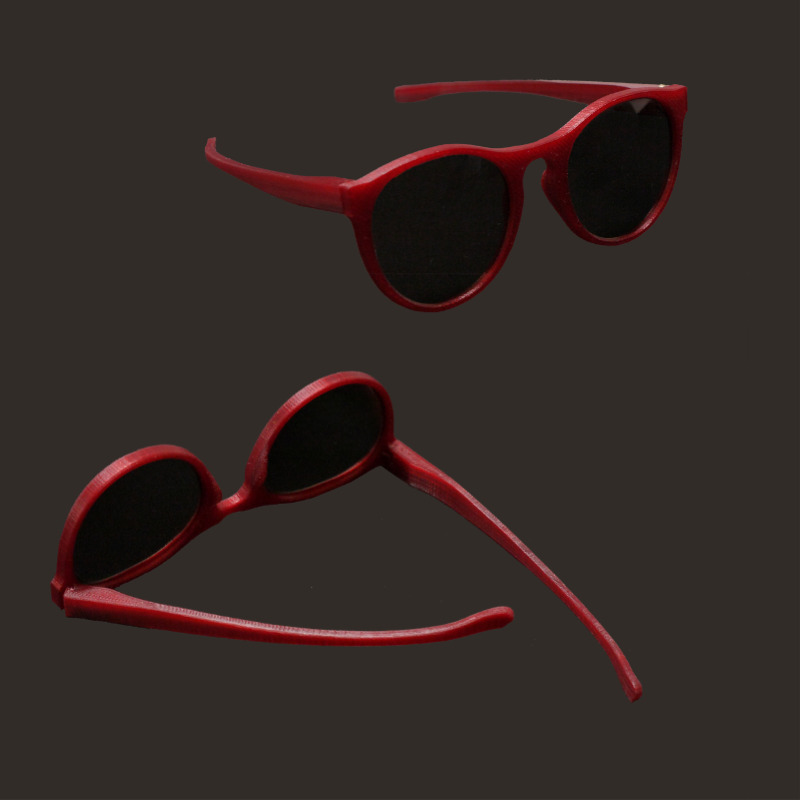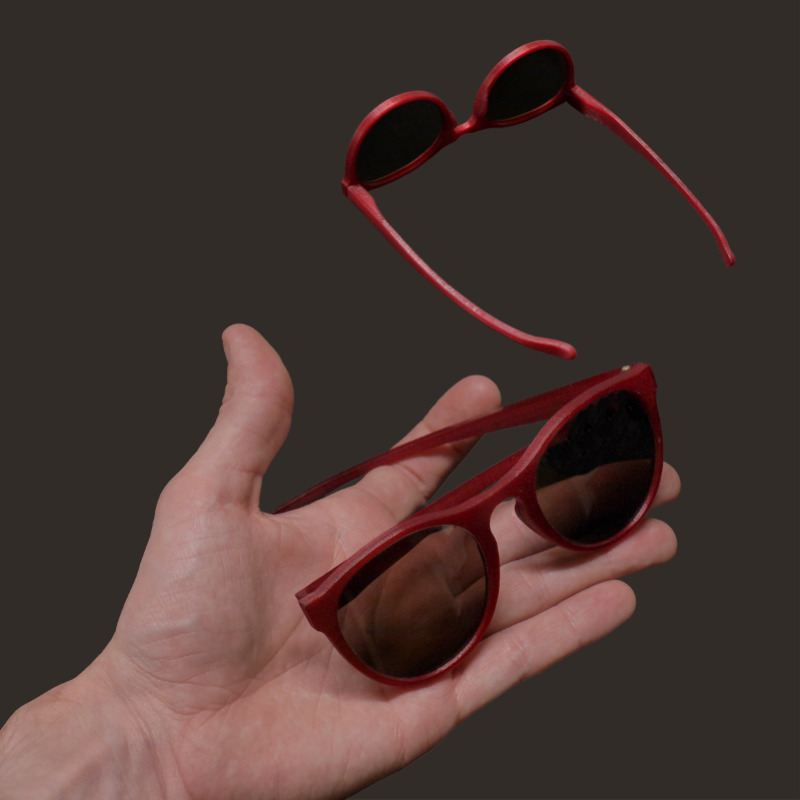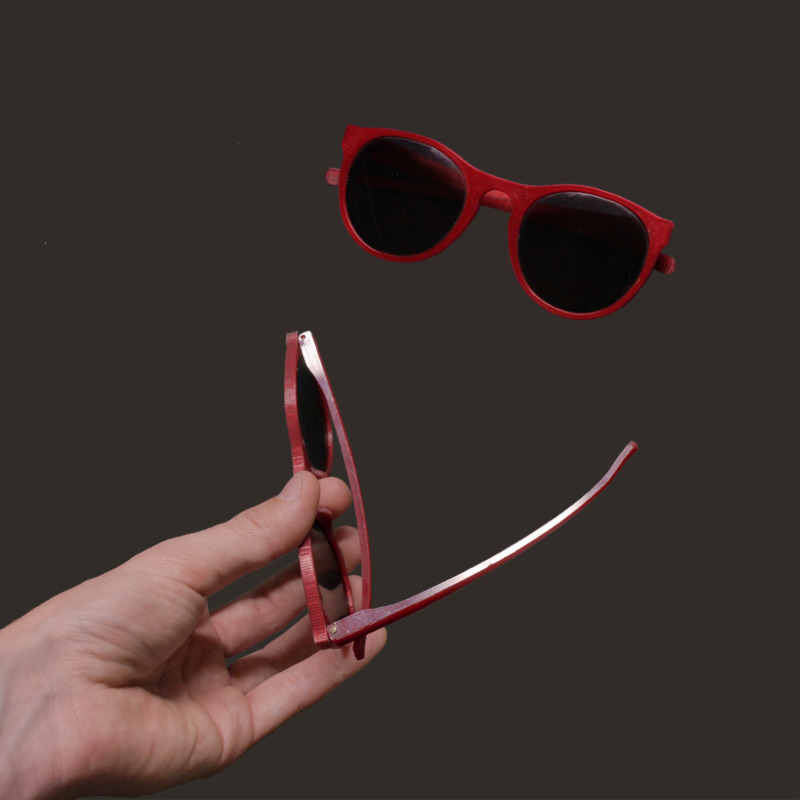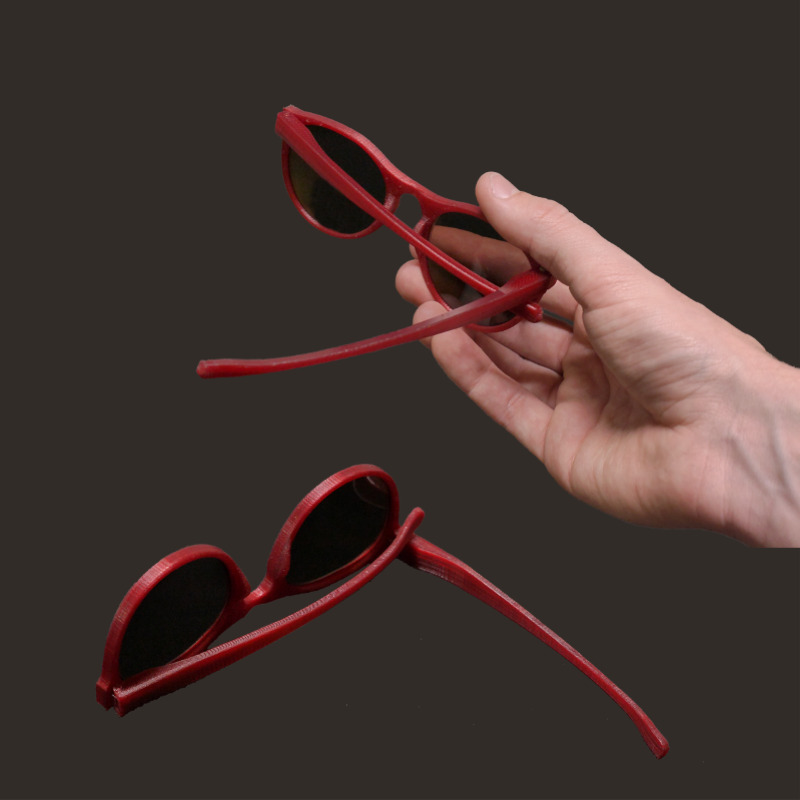 Part presentation
This pair of sunglasses (frame and temples) has been produced on a New Pam Series P - HT, with a cellulose acetate.
An optician added the tinted optical glass in the grooves provided for this purpose.
The temples are fixed and articulated on the frame thanks to a system of hinges. A screw secures the assembly.

What better than a pair of glasses to talk about mass customization of finished products ...

Material information
Supplier: Albis
Material: Cellulosic Acetate
Grade: Cellidor
Process configuration
Printing time: 2h 30 mn
Nozzle size: Ø 0.4 mm
Part weight: 10.48 g
Layer height: 0.2 mm
Material cost: € 0.23