SFR cap santé thematic school - 2023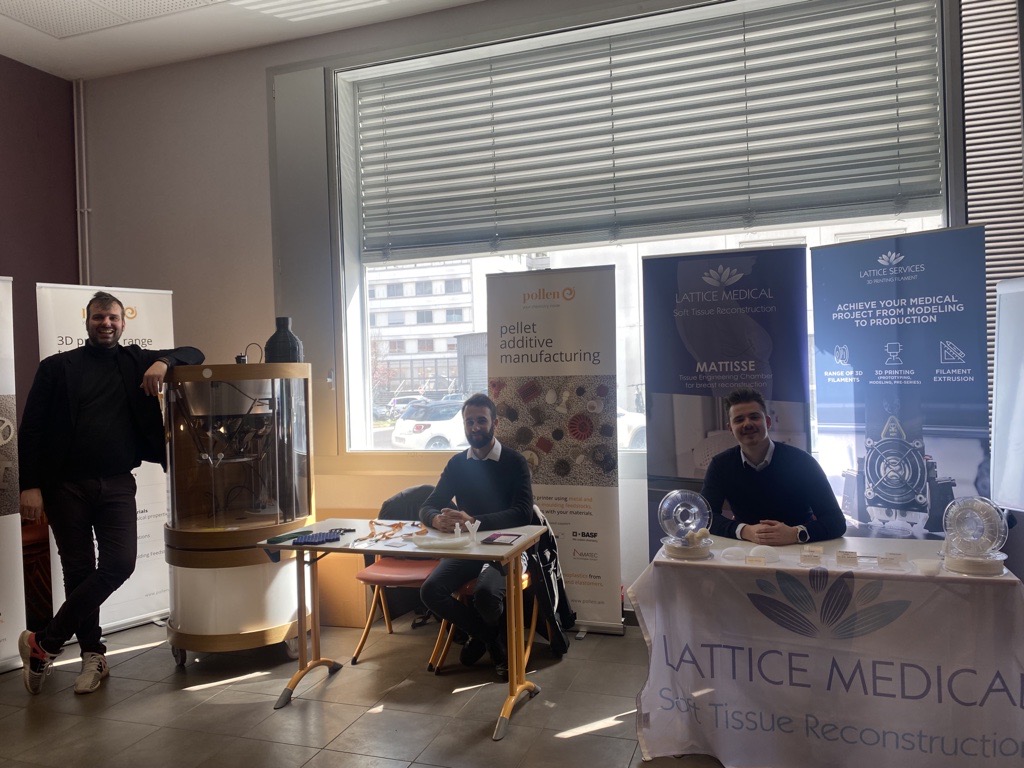 Our feedback
We were invited for the Thematic School SFR Cap Santé event, that took place on March 30 and 31, 2023, in Reims.

For the 2nd edition of this event organized by the University of Reims Champagne-Ardenne, the main theme was "Interdisciplinarity and additive manufacturing: Interest of 3Dprinting in health", and a special focus was made on adaptive solutions, such as 3D-printed personalized prosthesis or even tissues and organs.

This event gave clinicians the opportunity to share their views on the use of additivemanufacturing. A wide variety of topics were addressed, such as additive manufacturing for maxillo-craniofacial repairs, ENT applications, cartilage engineering as well as organoids, and cancer treatment.

The visitors and clinicians also discovered the capabilities of pellet additive manufacturing with Pam, which answers medical applications through the 3D printing of certified and biocompatible metals, ceramics, thermoplastics, and elastomers.

It was the perfect place to be if you wanted to learn more about the impact of additive manufacturing on the medical field and to discover innovative solutions for both patients and practitioners.

We want to address a special thanks to the Université de Reims Champagne-Ardenne for the invitation, and to all the participants that came to share their knowledge, experiences, and interesting research projects.