PiM feedstock classification

From oxide to composite ceramics
Pam is a 3D printing technology dedicated to print industrial PiM feedstocks; from metals to technical ceramics.


The Pam technology is open to materials, consumables are widely available in their industrial format, the pellets. It is this technological difference that gives access to the widest library of CiM materials on the market.
Almost all the ceramic that can be atomized in powder form can be treated with PiM process and therefore with Pam.
Technical ceramics fall into three different categories:
- oxides: aluminium oxide, zirconium oxide;
- non-oxides: carbides, borides, nitrides, ceramics composed of silicon and atoms such as tungsten magnesium, platinum or even titanium;
- composite ceramics: combination of oxides and non-oxides.

As a dedicated technology inspired by micro-extrusion techniques, the Pam Technology is meant to 3D print most kinds of PiM feedstocks.

Materials are usually classified into different categories according to their nature and their mechanical properties such as their Young's modulus, etc.


Already compatible with: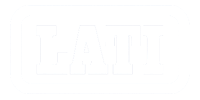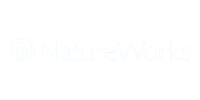 Pam technology is compatible with most chemistry in the shape of pellets.
---
Ceramic feedstocks

The most efficient materials.
The Pam Technology is able to print existing Ceramic Injection Moulding feedstocks. Learn more about the process.

Engineering ceramics materials used in technical applications satisfy extremely highly demanding applications in terms of their properties ; from wear and heat resistance, temperature and corrosion resistance to biocompatibility and food compatibility.
These large properties make it possible to use technical ceramics in a variety of applications.

Using standard CiM feedstock with the Pam Technology particularly makes sense for industrials already used to them. Existing grades can be printed as-is at their unbeatable high volume price.
---
Trusted by